Get To Know Us: Arlen Pringle
March 11, 2011
Here is post #2 on our series "Get To Know Us" –
Arlen Pringle
Corporate Trainer and Morale Officer
Three years, I technically started a week before the company was formed!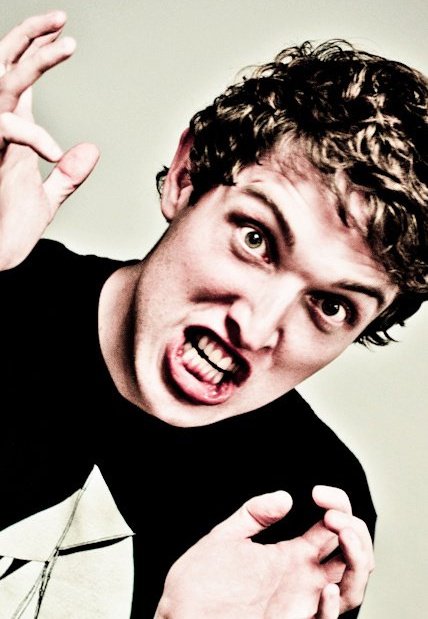 1. Favorite place in the whole world.
So far in life it'd have to be the San Juan Islands. My family helped build a cabin up there in the 70's, so I've been lucky enough to travel to the San Juans almost every summer since I was one. It has that perfect combination of water and forest, and it's good to spend some time remembering the natural pace nature sets far away from the city.
2. If I were a superhero, I'd be…
Fashionably late Superman. Always getting to that runaway train five minutes too late. "I just need to do a couple things and then I'll be right over to stop that meteor."
3. Favorite tech-y gadget.
Hmmm. I'm interested to see where products like the iPad, Kindle and Nook take us. Digital print and portable touch screens have a lot of future applications.
4. When you were little, what did you want to be when you "grew up"?
This is a tricky question because as a kid I honestly thought magic was real. So a Transformer or a Ninja is probably what I wanted to be…or a robot ninja. When your parents tell you to hold your breath through a tunnel, I would actually wish to turn into a car. I've always loved art as well, and I still draw to this day.
I might still wish to turn into a car as well, but I'm an adult now so I don't talk about it as much.
5. Favorite movie of all time.
Darren Aronofsky's "The Fountain," made a big impact on me, as well as "Children of Men." I guess movies that are mostly based on real life but have a little bit of fantasy/sci fi. I also have to include "Howl's Moving Castle" as my favorite animated movie because I'm a big animation dork.
6. The least known fact about you.
Despite growing up on Whidbey Island, a place surround by water, I cannot swim well at all. It's a miracle I ever made it off the island.
7. Best thing about EagleView.
I've learned a lot seeing this company grow from a small room to a huge building. The most important value I've seen working here is probably the idea that everyone is an A at something and an F at something, the trick is learning what people excel at. A lot of our software was built from the ground up, so there are no college prerequisites to being good at some of the jobs. This allows us a lot of flexibility in moving people into what they excel at. I've seen co-workers that were already good at a certain job switch over to something new and do things I didn't know were possible, all because they loved what they were working on.