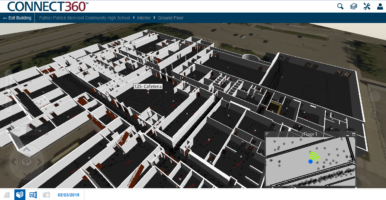 Technology Aiding in Critical Situations for Schools
March 17, 2016
By: Scott Sherwood, VP, Government/Infrastructure Division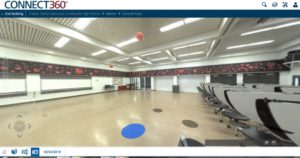 Technology seems to be everywhere, infiltrating all aspects of our day-to-day lives. And yet, in critical situations, our vulnerability is exposed and we lack the technology to be more responsive and make informed tactical decisions.
Here we sit in the 21st century, and we're still searching for technological solutions for some of our most complicated emergency situations.
According to Mass Shooting Tracker, there were a total of 372 mass shootings in the United States in 2015, leaving 475 killed and 1,870 injured. Of these mass shootings, 64 were school shootings. A mass shooting can be defined as, "four or more shot and/or killed in a single event [incident], at the same general time and location, not including the shooter(Mass Shooting Tracker)."
Technology has been identified as a possible solution for use in these incidents, but the main question is how can it help? Unfortunately, there is little way to anticipate when a school shooting will occur, but thankfully there are ways to plan ahead for these types of disasters. With the proper precautions, training and floor plans in place, there is a better chance of keeping the students, faculty and staff safe.
One crucial strategy for school shooting response includes a detailed floor plan for 911 dispatchers to refer to after the first call has been received. The floor plan must be as accurate and up-to-date as possible, giving the dispatchers enough information to relay back exact details on the reported locations of the shooter and possible victims to the first responders on site.
Virtual maps and floor plans are smart additions for public safety agencies and school districts to include in their crisis management strategies. For example, Critical360™, is a professional service offering that supplies interior and exterior imagery and GIS layers for total understanding of a building and surrounding areas.
Floor plans are a necessity when it comes to planning for an emergency situation. According to Security Info Watch's article, School Security: Best Practices, floor plans should be available digitally for immediate access. With a virtual map and walkthrough, the plan is available instantly through specialized software platforms that integrate into existing workflows.
The value of the interactive floor plan is that when a first responder enters a building where an active shooter is, he or she is not walking blindly through the hallways. The incident commander can virtually walk through the building with the responders who are onsite, guiding them to areas of the building where victims may be hiding.
A virtual map and walkthrough provides:
details of each room and floor of the building
location of hazardous materials
calculations of distance and height measurements on building interior and exterior images
navigation through the building
high-resolution 3D imagery of each room
Being prepared for an emergency situation, such as a school shooting, can result in a safer environment overall. With proper plans in place and a well thought-out procedure, virtual map and walkthrough add another important element of peace of mind that parents can have when sending their children to school and can ultimately save both time and lives.
Learn more about the capabilities of interior and exterior mapping from my interview with Urgent Communications.