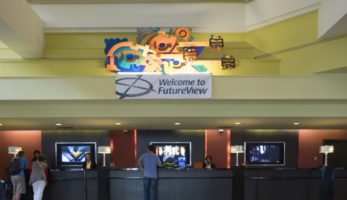 Reminder: FutureView Registration Closes Soon!
December 19, 2016
Have you registered for FutureView® 2017? Registration closes December 31, 2016, so be sure to speak to your District Manager or email FutureView@EagleView.com if you have any questions.
Want to know more about FutureView? Here's an overview:
Who: FutureView is the advanced training and user conference for Pictometry® imagery users. The majority of attendees work in the assessment and GIS departments of local government agencies, but those in public safety, infrastructure, and commercial industry spaces also attend the event.
What: FutureView attendees have the chance to Experience, Advance, and Innovate by participating in training sessions about Pictometry products, listening to engaging guest speakers and Pictometry users, and networking with others in their fields. See the agenda to find out what you can learn at FutureView.
Where: It all happens in Nashville, Tennessee, at the Nashville Renaissance Hotel.
When: February 6 – 9, 2017. (Registration runs through December 31, 2016, so make sure to finalize the details ASAP!)
Why: Why attend FutureView? In addition to growing in your role as an innovative Pictometry user, you can meet others in your field, catch up with our sales team, learn about our business partners, listen to engaging guest speakers, and join us for a night of fun at Tequila Cowboy, right down the street from the hotel!
Want more information about FutureView? Check out our previous posts:
Register for FutureView by the end of December and you'll also receive a FutureView beanie cap in your swag bag upon check-in.
See you in February!