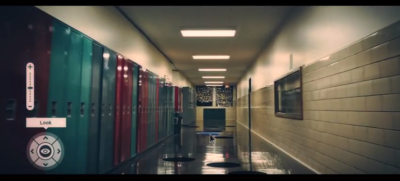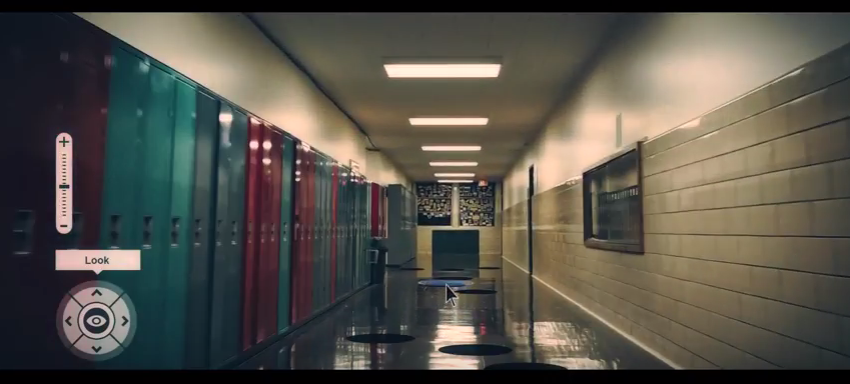 What Can Interior Mapping Do for These 5 Public Safety Professions?
March 1, 2017
The uses for interior mapping and three-dimensional models are vast within the public safety arena. Critical360®, the indoor mapping and 3D model solution from EagleView®, gives users a 360-degree panoramic view inside a structure. Critical360 users can annotate the maps and imagery to include room numbers, building names, and location information for hazards and building resources.
Public safety communicators, police, fire departments, emergency medical services, and emergency management teams can benefit from Critical360 during and after a crisis — and even before one might occur.
Public Safety Communicators
Each year, Americans place more than 240 million 9-1-1 calls, and roughly 31.4 million people will make at least one such call in their lifetime, according to figures from the Bureau of Justice Statistics. These calls are answered at public safety answering points (also called public safety access points, or PSAPs), where call takers use geographic information systems (GIS) data and other technologies to learn more about the location of an incident.
In some cases, these calls may come from large or multi-story buildings, such as schools or hospitals. As a result, the dispatcher could have difficulty navigating emergency responders to victims in need once they reach the location. In these situations, the indoor mapping technology found in Critical360 allows 9-1-1 operators to give first responders a direct route to those in need. Additionally, indoor mapping technology can supplement the aerial imagery and GIS data in 9-1-1 computer-aided dispatch (CAD) technology.
Law Enforcement Officers
Having comprehensive interior imagery and models of a building helps improve situational awareness, especially for officers responding to dangerous criminal acts. According to the Police Executive Research Forum, approximately one-third of all officers responding alone to active shooter incidents have been shot. However, such on-the-job risks during violent incidents could decrease if officers and dispatchers have more information about where a gunman may be hiding or what other hazards are present.
Police departments also need to keep their staff trained and ready to respond to different scenarios. Typically, they do this through regular training sessions and situation-based exercises. With Critical360, training sessions can take place right at a desktop and can include access to restricted areas.
Similarly, large-scale exercises are sometimes too complicated to coordinate, especially in facilities that can't afford disruption (e.g. schools, universities, hospitals, and government buildings). By using Critical360 in these environments, officers can learn the layout of a building without interrupting day-to-day operations.
Fire Departments
When fires break out in large structures, fire departments need to know where to go to stop the blaze. Dispatchers typically use GIS data like aerial imagery to find a parking spot or fire hydrant for the fire truck.
Interior imagery can give firefighters crucial — and even life-saving – information about a building's contents. By some estimates, a fire can destroy an entire room within five minutes. The faster dispatchers can relay location information to firefighters, the better the chance they have of minimizing the damage. Knowing the locations of hazardous materials, electrical panels, natural gas lines, and other potential threats allows firefighters to develop a tactical strategy once they arrive on the scene.
If occupants become trapped during a fire, interior imagery can help dispatchers and firefighters find a path to the victims. Because this imagery doesn't rely on live security camera feeds, dispatchers and firefighters won't miss crucial information during the incident. Even with the live video feed intact, the footage is typically stored on-site, where the emergency is taking place.
Emergency Medical Services
The same advantages of interior mapping also benefit emergency medical services. The faster EMTs can administer care, the greater their chance of saving a life. Using Critical360 in training exercises may familiarize emergency personnel with a building even if they've never been on-site before.
Emergency Management
In the midst of a crisis when seconds matter, Critical360 can guide public safety personnel through a building. Yet public safety agencies don't need to wait until something goes wrong to use interior mapping technology.
Emergency managers are responsible for developing comprehensive plans for specific facilities as well as entire municipalities. Having a view inside key government buildings, schools, and high-risk private sector structures (like hospitals, nursing homes, or daycare centers) allows emergency managers to develop evacuation plans, identify building hazards, coordinate safety training exercises, or put a recovery plan in place. In fact, one county is using Critical360 in its schools to help public safety prepare for and respond to active shooter events, fires, medical emergencies, and other critical events.
Critical Technology Solutions for Public Safety
Which technologies can best serve public safety organizations? Check out our latest eReport, Current Technology Trends in Public Safety, to learn about the challenges public safety personnel are facing and the solutions that can mitigate these risks.