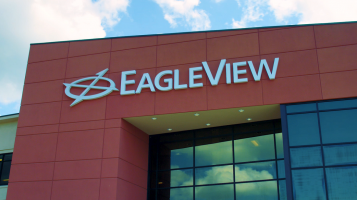 Watch EagleView on 'Innovations with Ed Begley, Jr.'
October 6, 2017
Why do professionals in so many industries depend on EagleView? The answer is simple, according to EagleView President Rishi Daga.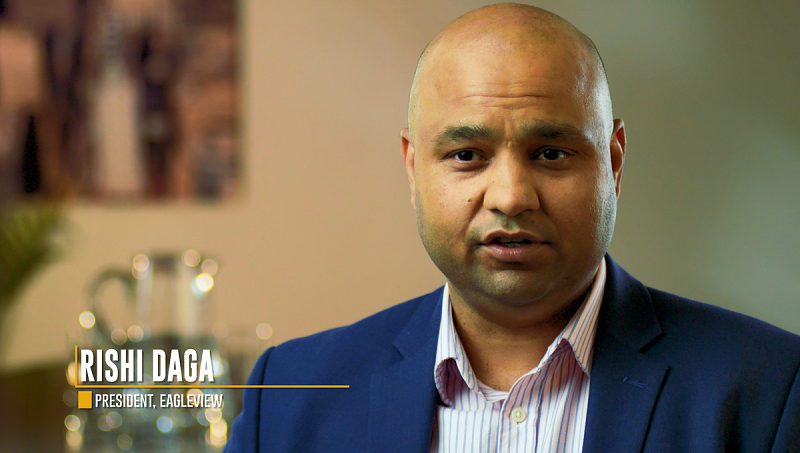 "The biggest thing we give them is we save them time," Rishi explains on a recent episode of Innovations with Ed Begley, Jr. "We provide data to them where they can go take action on the data sitting in a desktop environment, and they do not need to go to the structure."
Innovations is an award-winning television program that highlights businesses making advances in technology, science, healthcare, and other industries. In September, EagleView appeared on an episode of the show, which aired on Fox Business.
The segment showcased EagleView's patented processes and technologies with a visit to the Rochester, New York, office. Rishi, along with other EagleView leaders, spoke about the strides the business is making in the property data analytics space.
"We utilize a lot of advanced image processing techniques [and] a lot of advanced geospatial technologies to combine what the camera sees and what our GPS and positioning systems detect," Frank Giuffrida, Executive Vice President of Engineering at EagleView, explains. By putting that all together, he says, EagleView can "provide a product that our customers can really derive value from."
The Innovations segment also calls attention to the machine learning and artificial intelligence technologies EagleView uses to create property data analytics. EagleView delivers these analytics to insurance carriers, roofing contractors, and even government agencies in charge of planning and assessment.
Lars Dyrud, Senior Vice President of Machine Learning, states that these processes take aspects of EagleView's patented aerial measurement and perform those calculations on millions of homes at a time. This technology, Lars says, "allows us to ask and answer questions we really never dreamed possible before."
Want an inside look at the day-to-day activities at EagleView? Watch the segment below and hear directly from EagleView's leadership team about the "innovations" we're making.