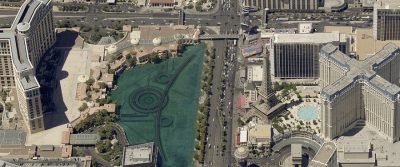 What Do Assessors Have to Say About Pictometry® Imagery?
December 20, 2017
At the 2017 International Association of Assessing Officers (IAAO) Conference in Las Vegas, we had the chance to sit down with assessors and appraisers from all over the United States. They told us how they incorporate Pictometry® imagery in their daily workflow and how they experience a better workflow with imagery and data at their fingertips.
Watch the videos below to hear their stories and find out how Pictometry imagery has made a difference in their work.
Greater Efficiency and Safety in Santa Fe County
You might remember Special Projects Administrator Daniel Fresquez from the Santa Fe County Assessor's Office video "The Appraiser Hunter." (A+ parody, guys!) He and Chief Commercial Appraiser Isaiah Romero explained the changes that Pictometry imagery from EagleView helps them find in Santa Fe County, New Mexico. They also have an interesting anecdote about how the ability to perform remote assessment helps keep their fellow appraisers safe.
Gus Martinez, County Assessor, and Matthew Montoya, Senior Commercial Appraiser, both from Santa Fe County, told us about how Pictometry imagery and EagleView solutions help them perform their jobs with greater efficiency.
Better Daily Workflows in Tompkins County
Jay Franklin, Director of Assessment in Tompkins County, New York, explained how Pictometry imagery from EagleView has improved their daily assessment workflows.
A Smoother Assessment Process in Rocky Hills

Stuart Topliff, Assessor in Rocky Hills, Connecticut, uses Pictometry imagery from EagleView to assess 7,500 parcels more efficiently.
Bringing Benefits and Simpler Appeals to Washington County
Appraisal Manager Ryan Hatch, Commercial Coordinator Josh Wadsworth, and Residential Appraiser Richard Blackmore—all of Washington County, Utah—discussed the benefits they've experienced from using EagleView's Pictometry imagery.
Upcoming Events
At IAAO 2017, we demoed the new EagleView Property Information Card™ (EPIC™) solution. We'll also be on-hand at the 2018 GIS/CAMA Technologies Conference from March 19-22 in Houston, Texas, to show assessment professionals how they can work more efficiently with technology.
Planning your professional development for the year? Don't forget to register for FutureView 2018! From August 27-30 in Austin, Texas, training sessions, guest speakers, and peer presentations will take you "From Imagery to Answers." Get the details and contact your District Manager if you have any questions. We hope to see you there!