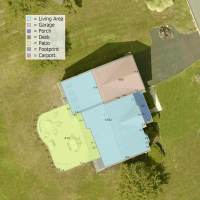 Case Study: Bringing an Assessor's Office into the Digital Age
January 3, 2019
Until 2016, assessors in Quincy Township, Illinois, relied on paper records to get the job done. With no computer-assisted mass appraisal (CAMA) system in place and 15,000 parcels to value, Quincy Township Assessor Lisa Gasko and her staff had their work cut out for them.
With little technology for assessment in place, Gasko and her staff could only assess what they could see from the street. The assessors wanted a better way to ensure fair and equitable property assessments that are both current and correct. Further, she knew that it was time to bring her office into the digital age.
Working with the county
Adams County, Illinois, received Pictometry® imagery in 2016. Assessment is done at the town level in Adams County, which includes 23 townships with nine assessors among them. Quincy is the largest of these communities.
In addition to Pictometry imagery, the Adams County also has access to ChangeFinder™ data comparing this image capture with the 2013 flyover. This data highlights new property additions or structures that may be unaccounted for, resulting in missed revenue for local agencies.
In 2016, assessors immediately saw positive results and found more than $4 million in additional revenue in a total review of the county. Some structures found within ChangeFinder had never before been assessed.
What was next for Quincy Township and Adams County? Read the rest of the story.