February 10, 2021
EagleView Awarded 'New York Patent of the Month'!

We are thrilled to share that Swanson Reed, one of the largest Specialist R&D tax advisory firms in the U.S., chose EagleView as its recipient of the New York Patent of the Month for February 2021!
Swanson Reed recognized EagleView's patent for our system that automatically generates 3D models from high-resolution aerial imagery that are able to accurately depict what is blocked by obstructions such as neighboring buildings.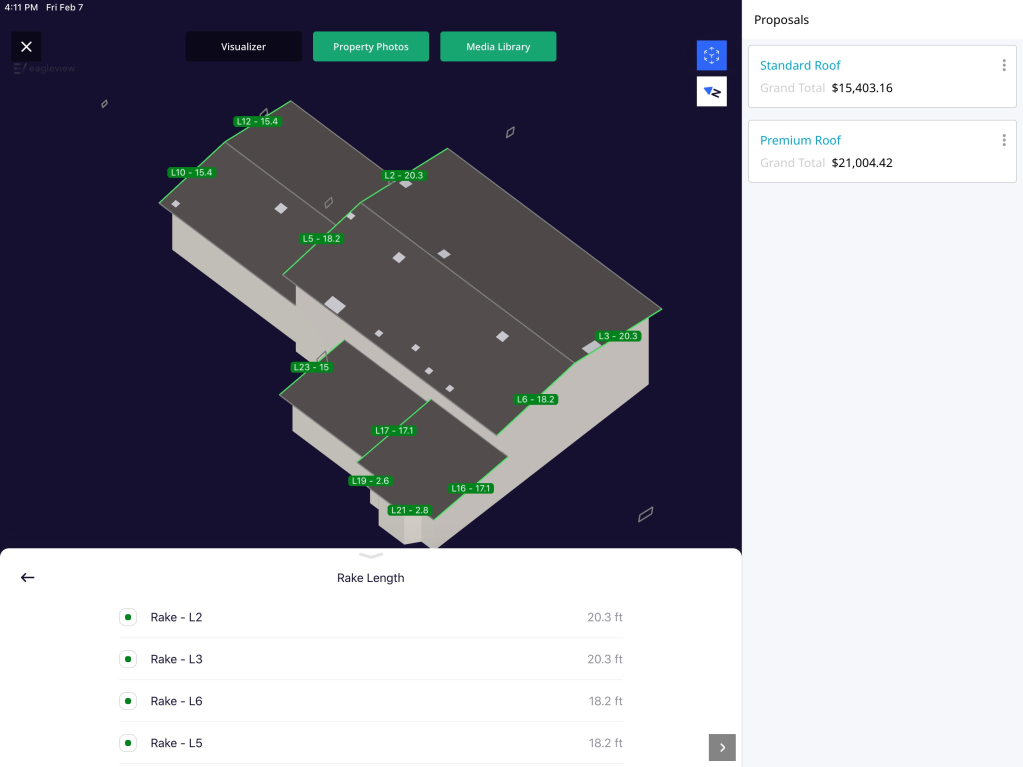 From the Swanson Reed article:
The system involves gathering geo-referenced images for a desired location. The program selects a base image which has optimal characteristics and clear imagery of the facade texture. Basic wireframe data is obtained from these images to begin structuring the 3D model. These images are applied to the 3D model, stretching or reshaping until the zoomrate matches the wireframe. If one image contains an obstruction, an alternate image can fill in the obstructed section, providing realistic modeling without assumptions. The images are stitched together and create a singular 3D model that is free of obstructions and contains appropriate facade texture for a realistic model.
This is an incredible honor – one that would not be possible without the hard work and determination of our team. Thanks to Swanson Reed, and to our amazing customers that inspire us on a daily basis!