September 10, 2015
Roofing Contractor: How Duval Roofing Uses EagleView to Increase Worker Productivity & Satisfaction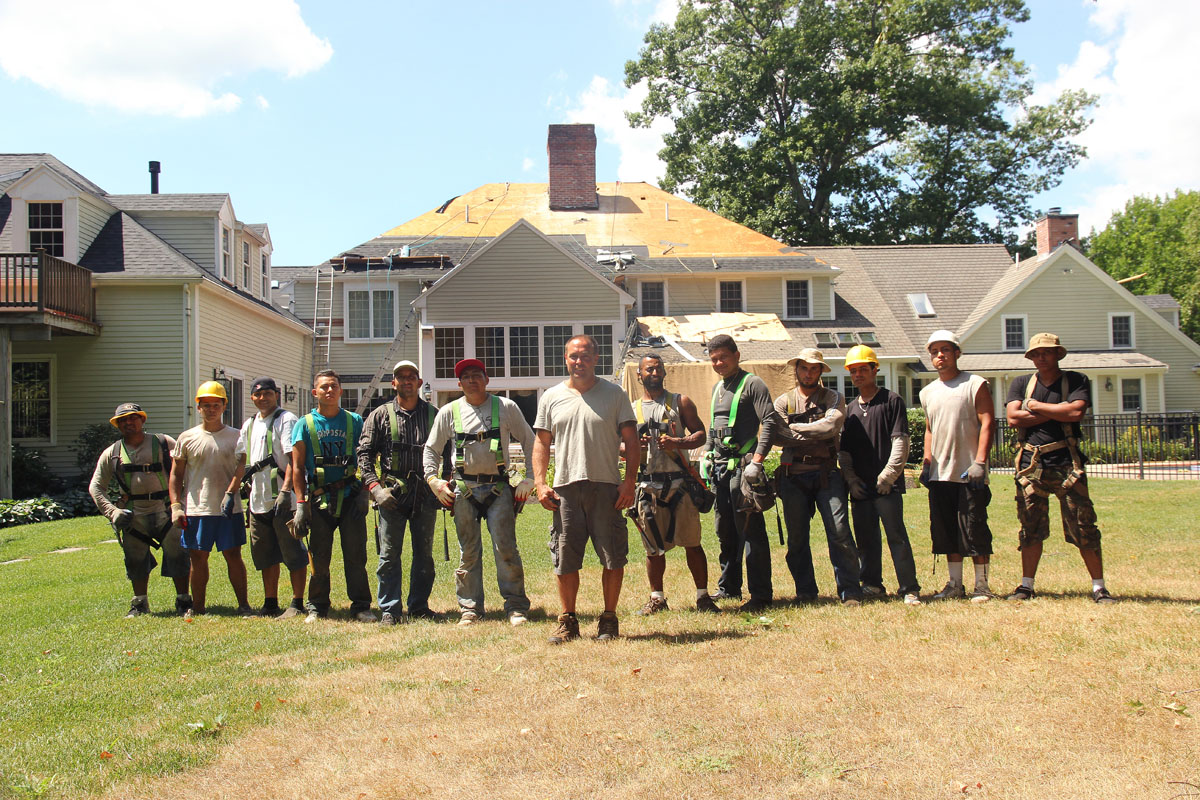 Ken Duval o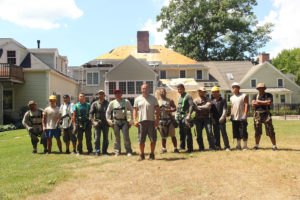 f Duval Roofing in Reading, Mass. doesn't hesitate to pull up an EagleView report for prospective client quotes, but timesaving is only the first benefit Ken, his crew of 14 workers, and homeowner clients reap from EagleView's technology.
Since EagleView reports divide each house into facets, itemized by square footage, Ken uses the reports to divvy up worker duties.
"You have your worker and you know what he's capable of producing," Ken said. "His responsibilities are on the books, and the morale is higher without a doubt, because they know the accuracy of the report." Before EagleView, Ken would begin each project dividing up roofs by eye. Because his workers are paid by the day, not the hour (to ensure efficiency), they also rely on fair divisions of daily labor.
"When I set up the guys in the morning, I know what's expected of them, they know what's expected of them," he said. "There's no mystery. And the guys appreciate the fairness. The ones who do more get paid more, and there's no question about the work done because it's all on the EagleView diagram."
This system also ensures quality because each worker is responsible for his own section.
Duval's team recently used this system on a 8,036 square foot home in Lynnfield, Mass. In spite of the massive roof size, and some surprises, like learning from the EagleView report that one section of the roof was coded for commercial (flat) roofing, the Duval team finished the project in three nine-to-10 hour days, exactly as originally quoted to the homeowner.
"When I introduced this system, the guys who were working the hardest, they loved it," Ken said. "The guys who were slacking off shied away. There were guys who weren't pulling their weight, and this system made that clear." Ken's customers can vouch for the quality of his team's workmanship.
"His estimate that was provided with a presentation portfolio was very impressive" said Dennis Reynolds of Lynnfield, Mass., a recent customer of Duval Roofing. "He obviously had done his homework with the detailed diagrams that were provided." Reynolds added that Duval's team was mindful of his household's safety and convenience. "The roof job was completed in one day with very little disruption to my family," he said.
And this is a quality Ken knows he can maintain, thanks to EagleView reports and his internal employee reward system.
"Right now, it's so fine tuned, someone might finish 15 minutes or 20 minutes before the others at maximum," Ken said. "Everyone gets done pretty much the same time because I know my workers and with EagleView's precision I can assign duties accurately. The people that want to finish faster, usually it means 'I can do more, and I want to get paid more.'"
Most of Duval's workers have been with the company for more than five years, and eight of them for more than ten years. Thanks to EagleView Technologies, Ken can continue to concentrate on the highest quality workers for his business.
"EagleView has saved a lot of time for me on quoting at least the equivalent of the cost of a full time salesperson but it's also helped me create a happier and more efficient crew," he said.
Read the full article at Roofing Contractor Magazine.