April 27, 2015
GISCafe: Disaster Response and Recovery with Pictometry Imagery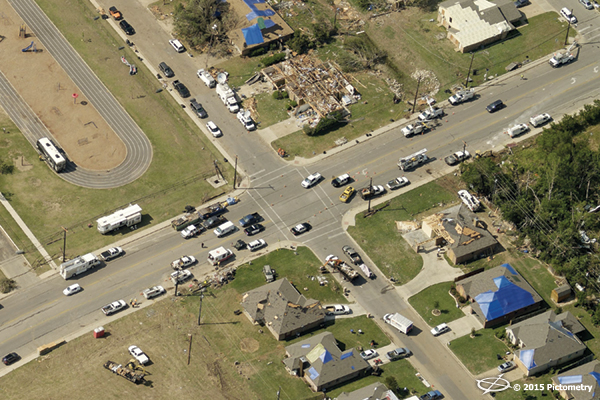 Susan Smith, editor of GISCafe, writes:
In recent years, Emergency Response and Recovery has been tasked with addressing the growing number of natural disasters and manmade disasters worldwide. When a disaster happens, the role of GIS and geospatial is front and center in the identification of location and the location of individuals impacted in the event, as well as the clarification of the physical damage to vital structures. It is also fundamental to the provision of medical care and utilities during a time when those things may be scarce or non-existent.

In gathering information for this article, I was surprised by the depth of the responses. As a result, this article will outline not only geospatial technologies available, but the importance of different solutions for interoperability, location, 3D urban models, technology designed for local responders, traffic jam data, field applications and much more.

The offerings from some of the smaller providers round out the solutions from the bigger companies with some very insightful perspectives on the bigger picture of emergency response.
Pictometry Imagery Access Technology offers immediate flights after an emergency or disaster, allowing users to view damage quickly in support of rescue, recovery and assessment efforts. Read the full article here.