October 1, 2018
October 2018 Calendar Image: Autumn Foliage Along the Rocky River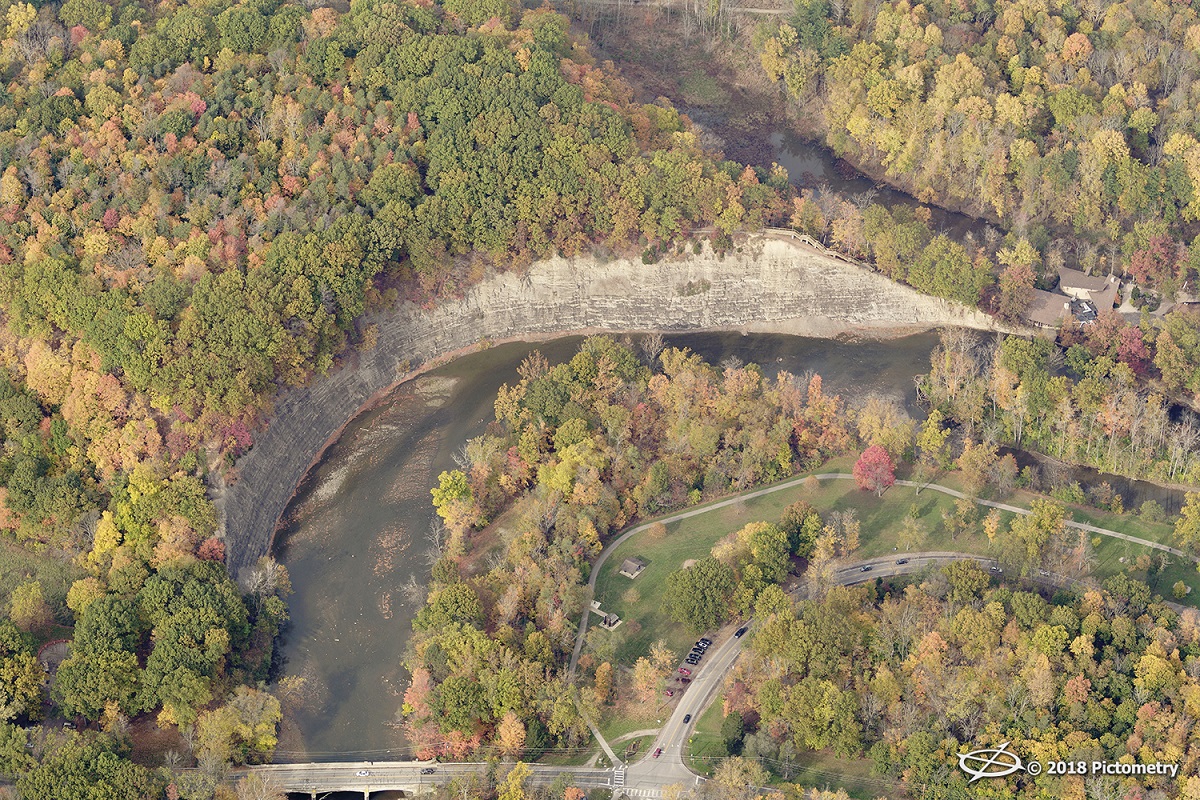 From the millions of Pictometry® images captured each year, EagleView selects 12 favorites to display in an eye-catching wall calendar. The 2018 calendar showcases just a few of the highlights of the 2016-2017 image season.
Featuring national forests, southwestern canyons, shipping yards, roller coasters, and more, the 2018 EagleView calendar shows the diverse terrain and communities of North America.
October: Autumn Foliage in Rocky River Reservation
The Rocky River carves its way through the shale gorge of Rocky River Reservation, showing off its autumn colors.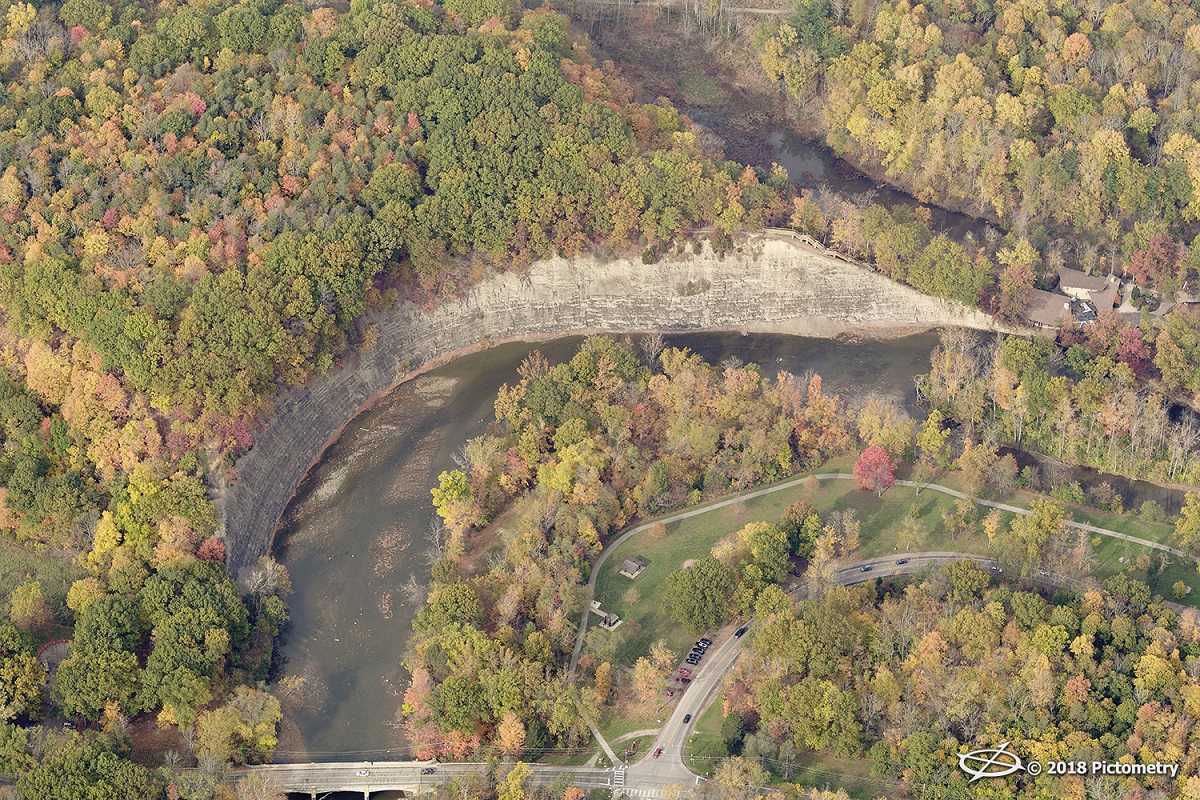 The initial 1919 purchase of 3.8 acres by Cleveland Metroparks now boasts a nature center, a marina, several stables, miles of hiking trails, and three golf courses.
Image coordinates: 41.392682, -81.886499
Want to see more Pictometry imagery?