October 20, 2016
4 Stressful Scenarios Assessors Avoid with Pictometry Imagery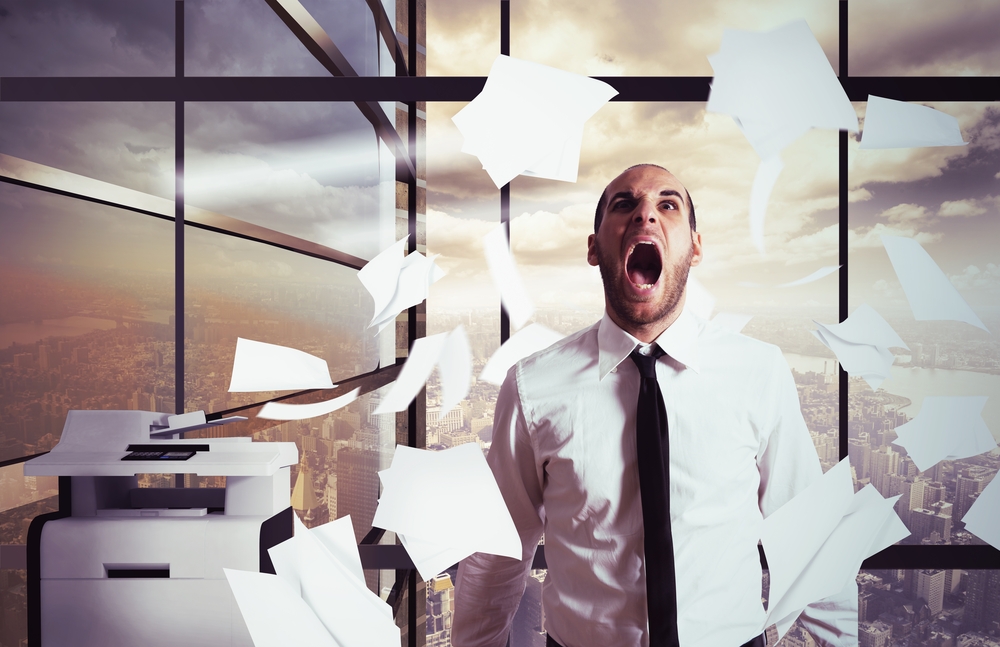 The International Association of Assessing Officers allows assessment and appraisal departments to use remote aerial imagery and other tools to levy property taxes. Yet many assessment offices don't realize this and still visit each property on foot, despite the many advantages remote assessment can offer.
Pictometry® Intelligent Images® from EagleView provide high-resolution aerial views of regions, so assessors, GIS professionals, and other government officials can see a comprehensive view of a neighborhood or specific property. Because the images are captured at a low altitude, they offer far more detail than satellite imagery and are an instrumental tool for accurate property valuation.
Unlike satellite imagery, which only captures orthogonal (or top-down) perspectives, Pictometry imagery captures both orthogonal and oblique views. Oblique imagery allows for a more natural view at a roughly 45-degree angle, making it easier to recognize objects, see building height, and view other details of a property.
Assessment professionals rely on Pictometry imagery because it meets (and exceeds) the IAAO's Standard on Mass Appraisal of Real Property, 3.3.5, for remote assessment. Pictometry images include oblique and orthogonal aerial photographs as well as street-view images and sketches, all of which can be viewed through the versatile cloud-based CONNECT™ platform. With updated Pictometry imagery every one or two years, counties can easily track changes to properties without leaving the office.
By using Pictometry imagery, assessment professionals can streamline workflows and avoid these four common issues:
Tight budgets put a strain on staffing and transportation options.
Assessment departments generally receive funds based on the number of properties they assess. But when site visits on foot or by vehicle are the only option to track property changes, a limited budget can greatly hinder assessors. Short-staffed departments with heavy workloads are especially crunched for time in populous areas.
Furthermore, assessment professionals often have to travel by car in both remote areas and those that are more densely populated. This can add up to thousands of dollars in fuel costs as well as having a negative environmental impact.
By using remote assessment solutions that include aerial imagery and change detection, assessment departments can cut down on travel time and expenses. Should assessors need to perform occasional site visits, however, the CONNECT platform is also available on mobile devices and can be used online and offline.
Hard-to-access properties in remote areas and behind locked gates slow down assessment.
In a typical urban or suburban neighborhood, assessors are able to see most properties from the road without much difficulty. Yet in more remote regions, assessors may encounter locked gates, tall fences, and long driveways, thus leaving them unable to assess large areas of the county.
Performing remote assessment with aerial imagery, however, greatly reduces or can altogether eliminate these obstructions. An oblique aerial view lets assessors see properties from a more natural perspective to easily identify objects and note changes to homes and commercial buildings. With the help of both oblique and orthogonal aerial imagery, assessment officials can also determine whether property owners have built new structures or added features like pools and decks to the back of a home.
Faster expansion at the county level makes changes difficult to track.
Assessment professionals have their hands full come tax season, and in growing regions, the work load only increases. Tracking change parcel by parcel can be especially challenging in areas with new constructions and developments.
To make this process simpler, assessors can use Pictometry imagery in ChangeFinder™, which highlights parcels with noticeable change. Pictometry images also give assessors proof of such changes, as well as any property encroachments, to settle any disputes property owners may have.
Disaster leaves communities struggling to track damage.
A single natural disaster can result in billions of dollars in damage, leaving communities reeling in the weeks following the event. To begin the recovery process, assessors and other county officials need to know exactly which areas have been impacted.
After an emergency, counties have several options for when and how they can receive Pictometry imagery. Although some companies take months to process post-disaster images, Pictometry images can be delivered within days or even hours of an event.
Forget trekking all over your jurisdiction!
When assessment departments use remote assessment and change detection tools, they save money and time. Making fair and equitable assessments becomes easier when information is accurate and comprehensive, and it allows jurisdictions to recover tax dollars in places they didn't previously know they could.
Isn't it time assessment became less stressful and got a little bit easier? Learn about our solutions for assessment professionals today.