A Data-rich Common Operating Picture
Relied upon by 9-1-1 operators to locate callers and used by 9-1-1 dispatchers to route first responders appropriately, EagleView's imagery is a key resource to an effective public safety answering point (PSAP).
The application of EagleView's aerial imagery spans far beyond emergency response. Law enforcement precincts, fire departments, emergency management departments, and other public safety agencies are using oblique imagery to train, plan for, and mitigate incidents before they can even begin.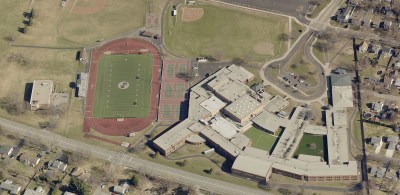 IMAGERY FOR ANY PUBLIC SAFETY WORKFLOW
Managing a planned event or routing a complex evacuation plan?
Investigating a property prior to serving a high-risk warrant?
Searching for the closest fire hydrant to a structure?
Conducting a virtual inspection or training exercise?
No need to toggle around applications. Get the answers you need with oblique imagery integrated right into your Computer Aided Dispatch (CAD) system or any other computer in your office, no special hardware required.
ACCESS TECHNOLOGY
This provides visual intelligence and analytical tools delivered in the time frame needed for success. EagleView is the only provider of essential pre- and post-event imagery delivered on your timeline. Access Technology allows response teams to assess and plan time-sensitive strategies in disaster or non-disaster scenarios from their desktop, saving critical time when it is needed most.
RapidAccess™
Post-event imagery is available through our cloud-based CONNECTExplorer solution within two to three days of the event to assist in damage evaluation and recovery.
EarlyAccess™
Imagery is captured, processed, and delivered after an expedited quality assurance check in 10 to 14 days.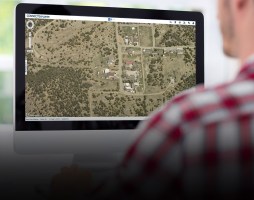 Featured Product
Tech for any size government agency
Learn More