Critical Information Enabling the Right Resource Assignments Immediately
EagleView Claims Assignment Service delivers detailed property information that helps claims adjusters:
Identify steep roofs or multi-story homes requiring ladder assist, drone inspections, harnesses, or other equipment
Close claims faster by avoiding costly and time-consuming second visits to the property
Improve customer satisfaction and cycle time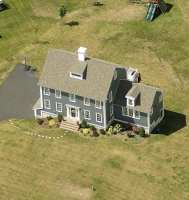 Save time and money and keep policyholders satisfied
Deploy the Right Resources the First Time
EagleView Claims Assignment Service delivers property information directly into your claims triage process, providing the answers needed to determine if a drone or ladder assist is required.
The EagleView Claims Assignment Service increases efficiency to help you save time and money while keeping policyholders satisfied.
Features of the EagleView Claims Assignment Service
Property Information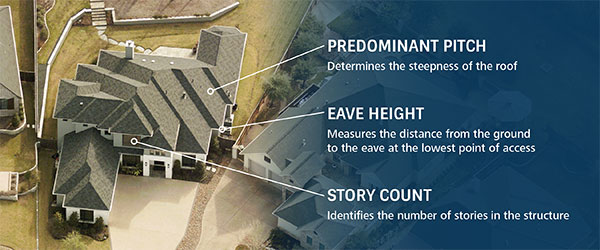 Three key property data points help deploy the right resources:
Predominant Pitch: Determines the steepness of the roof
Eave Height: Measures the distance from the ground to the eave at the lowest point of access
Story Count: Identifies the number of stories in the structure
Up-to-Date Data
Property data is updated annually on a national scale
Content Delivery
Property data integrates directly into your claims assignment platform
Who else needs to know?
Loop in a colleague via email or send them a link