On-the-go imagery and data
Access EagleView's imagery on your smartphone or tablet from anywhere with CONNECTMobile™.
This easy-to-use mobile application allows you to pan and zoom around the imagery, view and query parcel data, overlay parcel boundaries and streets, and use a comprehensive measurement tool set to gain valuable knowledge and detail about a property or parcel.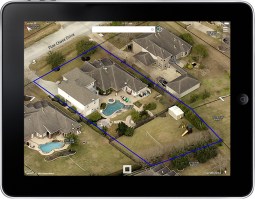 Find out how CONNECTMobile can make remote inspections easier
Who else needs to know?
Loop in a colleague via email or send them a link