When Dinah Kilgore stepped into the role of Executive Director and Chief Appraiser of the western-most county in Texas in 2007, she was faced with what's best described as a Texas-sized challenge: the appraisal of just over 400,000 parcels spread out over 1,015 square miles.
"As soon as I took the job I started asking about aerial photography," says Kilgore but she was told the cost couldn't be justified. Within a matter of weeks of her initial queries, The Texas Property Tax Code was modified. Among the changes was the call for a reappraisal of property at least once every three years, including the physical measurement of at least two sides of every property.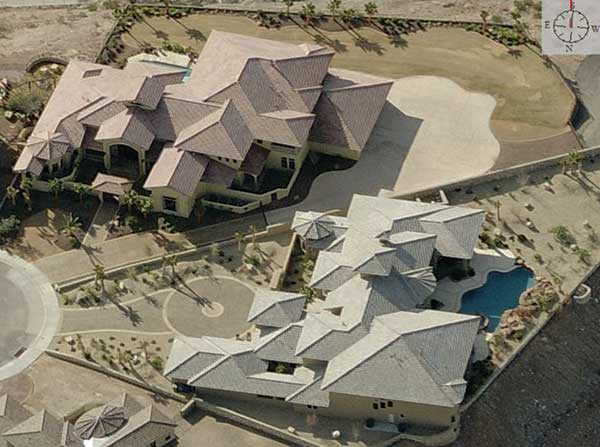 "It was instantly clear to everyone that we couldn't accomplish the task using traditional methods without a significant funding increase," says Kilgore. "Even then, we'd need to hire and train new staff which would be incredibly time consuming. The change in standards definitely put a rush on the decision to change our approach. But I've never been so happy to have been pushed to change."
A Million Dollar Change for the Better
As David Stone, Assistant Chief Appraiser for El Paso County, (EPCAD), explains, "We didn't look long or hard for a software solution. We were already familiar with EagleView imagery (formerly Pictometry) through various conferences and such, so we knew it had the capability we wanted. But more importantly, we were operating on CAMA and EagleView integrated with it seamlessly. We didn't have to do a bit of work to marry the technologies."
Since then, EPCAD hasn't looked back.
Within the first year of implementing EagleView imagery solutions, EPCAD added approximately $63,000,000 in additional value countywide. As they prepared for their second flights, Kilgore and her team began exploring adding Pictometry's ChangeFinder™ to their program. ChangeFinder analyzes the new property photos comparing them to those taken previously and flags properties that have changed. This allows assessors to take a closer look at those and decide if any valuation adjustments are necessary.
"While we and our Board were very happy with our initial success, we were a little leery about going all-in with ChangeFinder," says Kilgore. "Budgets, as always, were tight and we didn't have enough to do the whole county. What we decided to do was test it on a limited basis using our three largest school districts. Our hope was we could then show the results to the Board and justify increasing our budget."
Smarter Use of Resources Reveals Even More Savings
Beyond adding value in terms of tax dollars on the books, EagleView has led to other savings. "In the past we sent our more senior appraisers out regularly to do physical inspections," says Kilgore. "But with EagleView they're able to do the bulk of their work in-house. If field work needs to be done, we can dispatch data collectors who don't have to be registered with the state and are less expensive." Kilgore adds, "The luxury of 'found' time is allowing our appraisers to be more accurate in their sketches and valuations."
In fact, during EPCAD's first year of using EagleView imagery without ChangeFinder, the organization was able to set values that held 93% of the time during protest season. "In the past property owners would come in and argue that they don't have this or that and their valuation is too high. Let me tell you, it's a much different conversation when you can pull up an image and show them their backyard in detail. In most instances, it ends the discussion." In addition, despite the increased demands put on EPCAD by the change in standards, "Our department is able to handle the increased workload with the exact same staff we've had for the past several decades. That simply would not have been possible without Pictometry."
Significant Value to Come
When Kilgore approached her Board at the end of 2011 with a request to add Sketch Check to the Pictometry program for 2012-13, the argument wasn't hard to make. "The truth is, EPCAD inherited 100,000 properties in 1982 from various departments but we simply don't have the time to go out and re-measure them. Sketch Check allows us to compare our existing CAMA-based sketches against new imagery and identify any discrepancies."
The Board was immediately able to recognize how EPCAD would benefit from the prioritization in terms of time and money savings. Thus, the motion passed unanimously. "We're very eager to see the results," says Kilgore. "I have no doubt that we will add significant value, specifically to properties built before 1980."
A Cross-Departmental Solution
Other services and entities in El Paso County are able to use Pictometry technology to benefit county residents in many ways. Some of the departments currently accessing EagleView include:
Rural Fire Departments
Water District
County Roads and Bridges
Utilities
Metropolitan Planning
Office of Planning