Why EagleView?
Do what you love in a company that's small enough for you to make a difference, yet big enough to support your ambitions.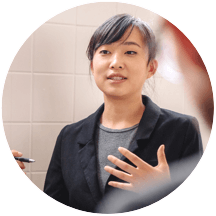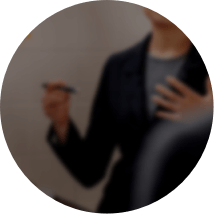 Pursue a career, not a job
Apply your talents in a meaningful way, and take on initiatives that will help you reach your most ambitious career goals.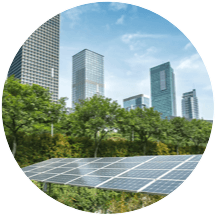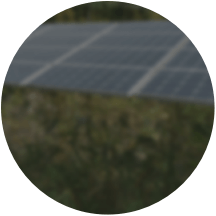 Make a difference
Develop technology that helps respond to natural disasters and emergencies, reduces the carbon footprint, while transforming the way that government and different industries are creating safer, more responsive and livable communities.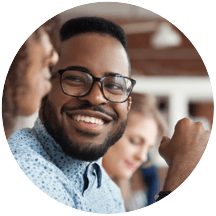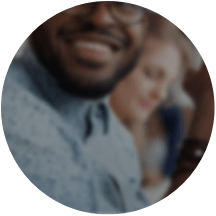 Be yourself
Join a company that embraces diversity and celebrates what makes you unique.
Everyone Is Welcome
This is an EagleView core value and we are committed to continuous improvement in providing a diverse, equitable, and inclusive workplace. A workforce that is diverse in our experience, identities, and perspective is invaluable to create success at EagleView and enables us to better innovate, connect, perform, and provide value to EagleView customers. We support and expect a work environment in which mutual respect, understanding, and civility are integrated. We commit to ensuring equality of opportunity and treatment for all of our employees
Perks and Benefits
We value our colleagues and demonstrate this through a comprehensive package of benefits.
Health and Wellness
Medical and dental insurance, vision and prescription coverage, paying the majority of premiums for employees and covered dependents.
Your Future
401(k) pre or post tax with a match, First Tech Credit Union memberships, and tuition assistance for eligible courses of study.
Work/Life Integration
Remote work environments for most US-based roles.
Explore your possibilities
Think that EagleView might be your perfect match? Take a look at our current opportunities.
Our Values
Do Big Things
The problems we tackle require creativity, perseverance, and innovation to solve. We don't limit ourselves to what's been done; we strive to do more.
Be Nimble
Obstacles aren't endpoints. We stay nimble in our thinking, creative in our problem-solving, and bold in our innovation, ever ready to move and evolve.
Everyone Is Welcome
We commit to diversity and inclusion, knowing that a wide range of experiences, identities, and perspectives allow us to see further, accomplish more, and create a vibrant community.
Create Wildly Successful Customers
We believe that having a deep understanding of our customers and how our business serves their needs enables us to create differentiated products and experiences that outpace our competitors.
Keep Growing
We're curious and eager to improve. We prioritize your journey and believe that discovery and experimentation are critical for individual growth and continuous improvement.
Lead With Integrity
We value honesty, transparency, accountability and respect in all interactions; and welcome difficult discussions – keeping in mind our shared goals and common purpose.
Equal Employment Opportunity
EagleView believes in equal opportunity for all and is committed to ensuring all individuals have an opportunity to apply for those positions that they are interested in and qualify for without regard to race, religion, ethnicity, national origin, citizenship, gender, gender identity, sexual orientation, age, veteran status, disability, genetic information, or any other protected characteristic. Our equal employment opportunity policy statement, the EEO is the Law Poster and Supplement, and Pay Transparency Nondiscrimination Provision reaffirm this commitment.
---
Transparency of Coverage – Please visit here for Transparency of Coverage Information.
Join Our Team
Think that EagleView might be your perfect match? Take a look at our current opportunities.
We are always looking to network with top talent. If you do not see an exact fit for a current role, email recruiting@eagleview.com with your resume. Sorry agencies, we prefer to reward our employees with generous referral bonuses so we are not responsible for any fees related to unsolicited resumes.