MEET ACCULYNX

AccuLynx is the leading all-in-one software application designed to help roofing contractors manage and grow their business.

With AccuLynx, contractors can:
Win more jobs
Improve productivity
Save time
Know what's happening
Make smarter decisions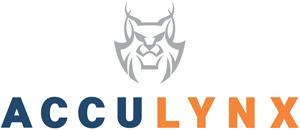 AccuLynx & EagleView Integration Overview
AccuLynx's integration with EagleView allows AccuLynx users to place orders for EagleView aerial measurement reports directly from within their AccuLynx account. Reports that are placed from AccuLynx are delivered to their job file and can automatically populate an estimate with no manual entry required, saving contractors time and ensuring accuracy during the estimation process.

The integration is free for AccuLynx users; all they need is an active EagleView account.
How It Works
Once the integration is enabled, contractors can order residential and commercial EagleView aerial measurement reports directly from within AccuLynx, without the need to log in or out of either program.
When creating an estimate in AccuLynx, users are prompted to place an EagleView report. In just a few clicks, they are able to confirm the location and report type. Once they submit the order, it is returned directly to their AccuLynx Job File.
The returned order automatically populates their estimate, ensuring their quote to the homeowner or business owner is both fast and accurate.
How to Set Up the EagleView Integration in AccuLynx
From Account Settings, select Add-Ons > EagleView and click the Enable button.
Enter your company's EagleView account credentials and click, Validate Account.
Once your account is validated, you can choose which user types can place EagleView Orders.
a. If a user does not have the permission to order, they can request the order for a manager to approve.
How to Place an EagleView Order
From any AccuLynx Job File, select Measurements from the Job Menu and choose Order EagleView.
The integration will automatically pull the address on file. Confirm the address on the map, then select your report type, delivery method, instructions, and note if there have been any structural changes. Once the report details are complete, select Order EagleView.
a. You can also place orders for complex or multi-buildings and wall reports.
You will see a confirmation once the order has been received.
a. The PDF report will automatically be added to the Job Documents folder, and a notification will be sent to the person who placed the order.
Tracking Your EagleView Reports
To see the status of all your company's EagleView reports, you can select Measurements Providers from the Track drop-down on the main navigation menu. This will show you the status of all your requested, ordered and completed EagleView measurement reports.
Key Benefits
Simple Process
Placing orders in AccuLynx is more convenient during the estimation process
Fast
Helps users build estimates faster
Accurate
Increases the accuracy/precision of estimates
Start Using EagleView Now