Meet GiddyUp
GiddyUp
GiddyUp helps contractors streamline their business. GiddyUp offers door-to-door canvassing, sales management, a customer portal, robust inspection tools, and an industry-leading production board – everything you need to sell-build-collect your jobs. With GiddyUp, they fit the software to your compa
With GiddyUp, contractors can:
Door-to-Door Canvass

Perform Damage Inspections

Estimate & Create Proposals

Manage & Close Opportunities

Schedule & Build Jobs

Track & Manage Financials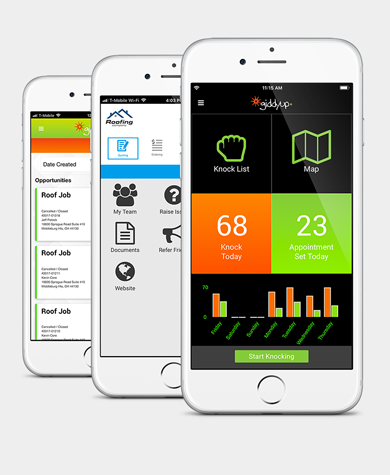 GiddyUp Canvassing
Canvasser is a mobile app used for Door-to-Door Canvassing. Streamline and optimize your neighborhood campaigning efforts. Turn contacts into contracts with GiddyUp Canvasser.
SET UP & USAGE
How to Set Up EagleView Integration in GiddyUp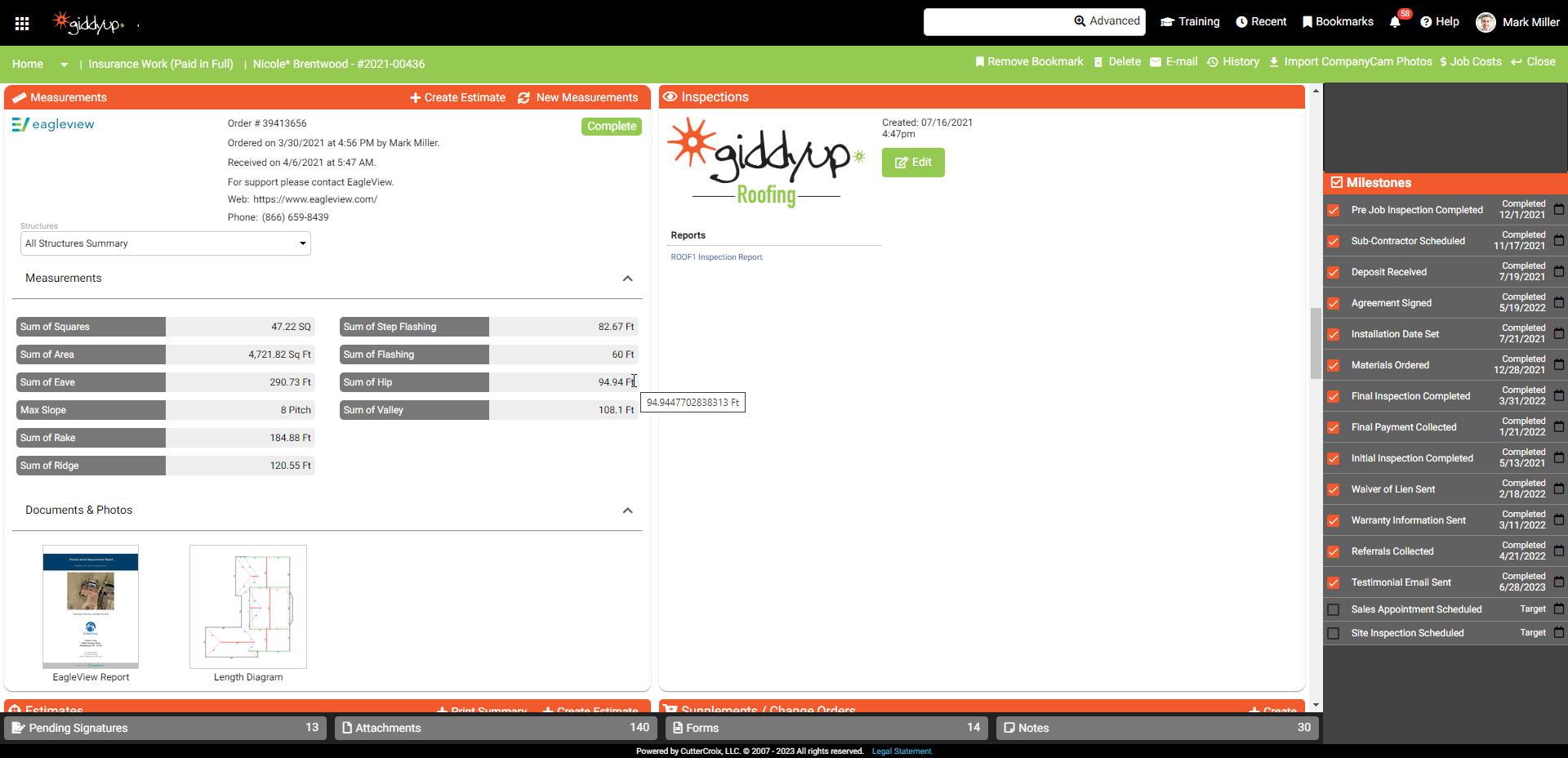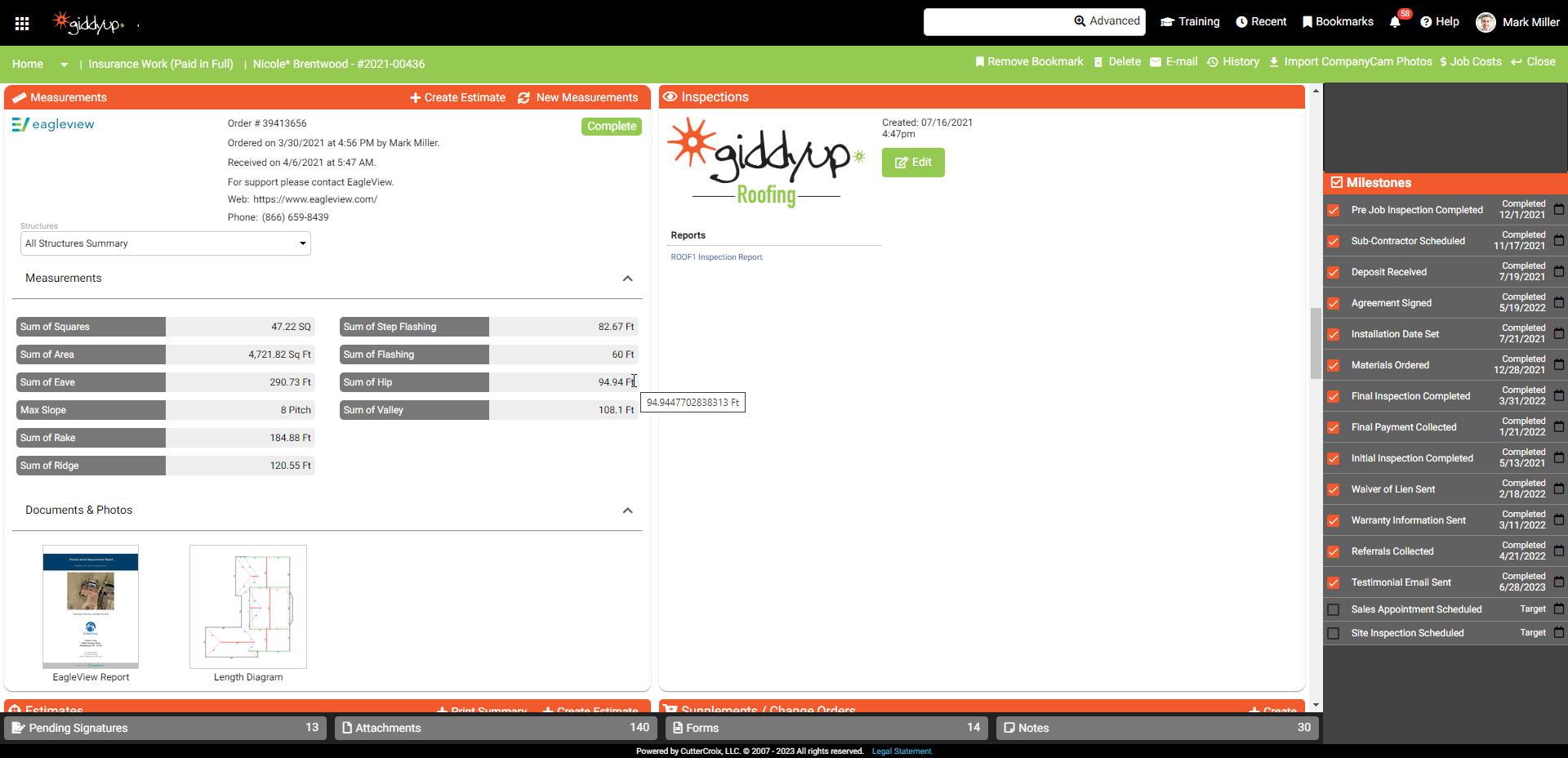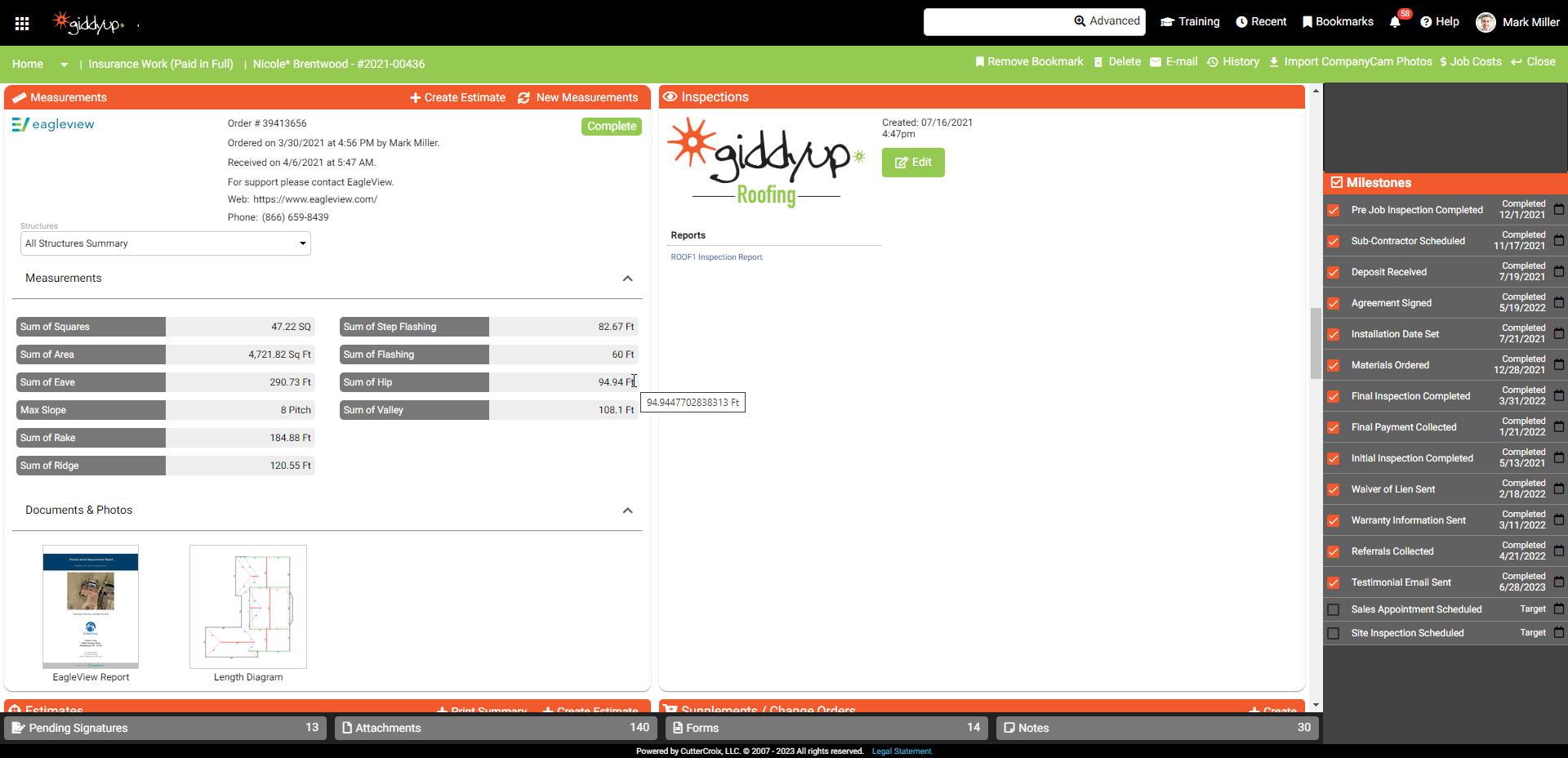 EagleView + GiddyUp
Seamless integration with EagleView allows you to order reports from within GiddyUp. Generate estimate quantities from EagleView measurements and custom GiddyUp formulas instantly and with ease.
Why You Should Consider GiddyUp

Flexibility
Use one EagleView account per sales rep, per office, or per company – the choice is yours.

Easy
Order EagleView reports directly within your GiddyUp jobs or automate the process using GiddyUp's powerful rules engine.

Efficient
EagleView reports automatically appear once complete and can be used to create customer estimates and material orders.
Start Using EagleView Now