Meet
JobNimbus
JobNimbus is making contractors heroes with its all-in-one roofing platform. JobNimbus has the highest-rated mobile app of any roofing software platform. With built-in text messaging, payment processing, digital whiteboards, and automations, JobNimbus is the premiere platform for roofing businesses.
With JobNimbus, contractors can:
Organize leads

Optimize sales

Manage projects

Streamline cash flow

Level up communication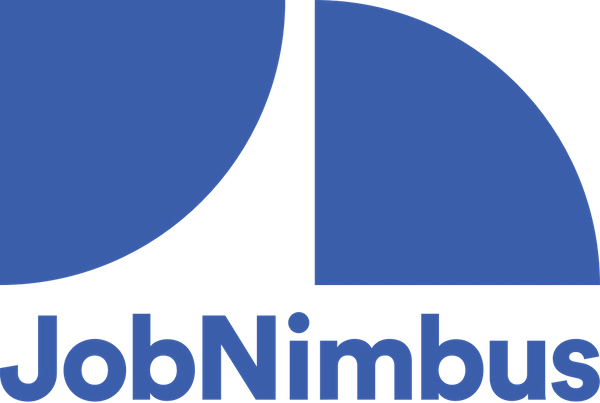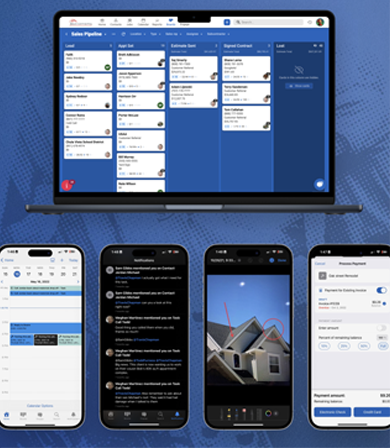 What is JobNimbus?
It takes a lot of work to run a successful roofing business. There's a lot of pressure to deliver for your homeowners, your employees, and your families. But it doesn't have to be so stressful. JobNimbus helps you manage all aspects of your roofing business, helping you be more professional, efficient, organized, and profitable.

JobNimbus will completely transform your business, helping you provide 5-star service, and giving you more time back to fulfill your dreams.
JobNimbus Smart Estimates + EagleView
Smart Estimates make every estimator on your team your best estimator. Enter the measurements of your job, and JobNimbus does the rest, generating a Smart Estimate in seconds. This saves your company, on average, 4 hours a week. You save even more time when you integrate JobNimbus Smart Estimates with EagleView. EagleView will capture measurements for your job, and JobNimbus will pull those measurements right into your Smart Estimate. This means you can quickly provide your customers with an estimate without ever stepping foot on the job site, all within JobNimbus.
Why You Should Consider JobNimbus

Customize
Use it out-of-the-box or dial it to exactly match your process. No contractor tool is more customizable, helping you reduce training time.

Go Mobile
Whether you're using our highly reviewed iOS & Android apps or our web app—at the office or in the field—you've got what you need.

Communicate
Text, call, email—it all works right from the app so you can keep in touch with the customers who need it most.
Start Using EagleView Now