MEET SUMOQUOTE

Perfect Quotes in Record Time
SUMOQUOTE builds mind-blowingly beautiful quotes in minutes. Include everything you need, feature everything you want, and put your company's best foot forward.
Reduce costs. Increase revenue. Close more jobs.
Join 700+ contractors across the globe who are crushing the compeition.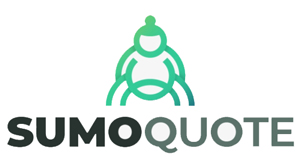 ELEVATE YOUR SALES GAME
Plans designed to suit your team.
Customers can e-sign from anywhere.
Streamline your whole process with access to a beautiful suite of integrations.
Customize your quotes with brand colours and your marketing pages.
Onboarding assistance, templates and loads of goods to get you started on the right foot.
Crush the Competition
For Contractors
Time is money. Create quotes in under 60 seconds and have them e-signed absolutely anywhere.
For Teams
Take advantage of SumoQuote's different integrations to set the whole team up for success.
For Customers
Set yourself apart from your competition by providing a beautiful quote that your customer won't forget.
Start Using EagleView Now