EagleView Sketch Inspect™ for Assessors
Automated Property Validation, Change Detection, and Comparison
Manually building, maintaining, and verifying property sketch data can be time-intensive and inefficient.
With Sketch Inspect™, assessors can easily:
Ensure accuracy of property sketches
Keep track of building dimensions for valuation purposes
Review, validate, and update data
… all within one system.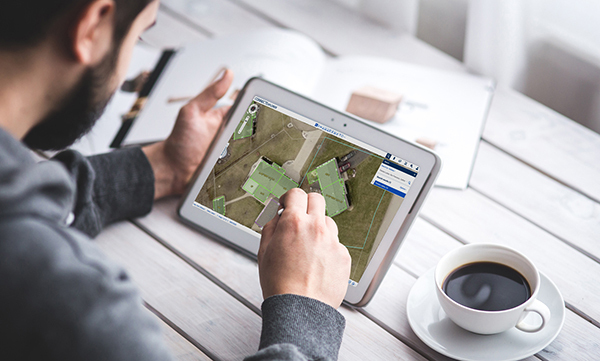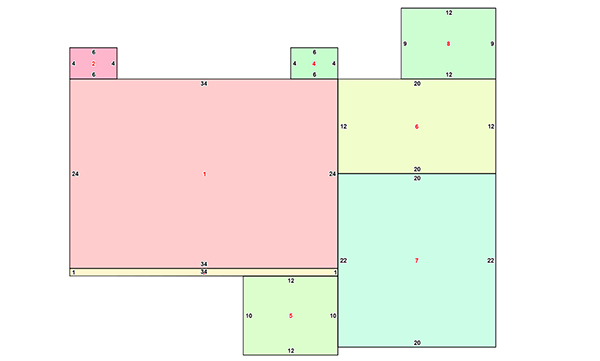 View and manage sketches in one comprehensive platform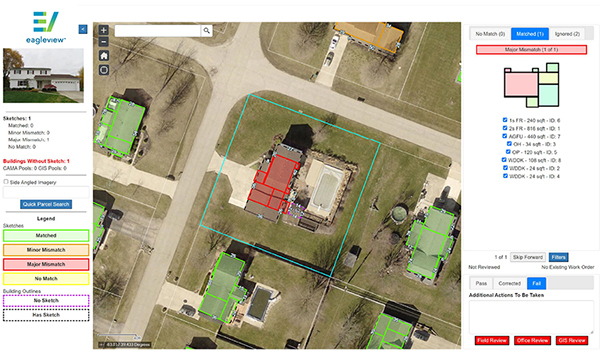 Find and review inaccuracies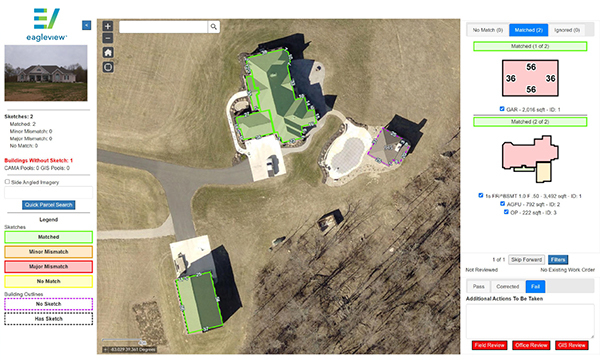 Identify structures that don't have sketches
Maximize quality control with automated sketch verification and user-curated correction layer
Fast & Simple Sketch Management
Automated Sketch Verification
Streamline workflows and reduce information bottlenecks with automated sketch verification algorithms
Work Order Management
Create seamless work orders to address issues including office, GIS, and field inspection tasks
Sketch Inaccuracy Identification
Easily find sketches that don't match what's on the ground, including missing sketches
Desktop Appraisal UI
Sort, filter, review, track, and flag parcels with discrepancies using the web-based interface
Start Using EagleView Now
Contact your local EagleView representative today to learn more about Sketch Inspect™.