Leadership
Rishi Daga
President
As the President of EagleView, Rishi Daga leads a team of innovators based throughout North America. In his role as the leader of EagleView, Rishi is responsible for driving global growth, operations, strategy, and culture. Rishi previously served as the company's Executive Vice President of Commercial Sales. Since joining EagleView in 2008, he has helped the company expand from a small tech startup to a multimillion-dollar enterprise serving government agencies and customers in commercial sectors.
Rishi has more than 20 years of experience in the technology industry. Prior to joining EagleView, he held multiple senior executive positions across companies in the U.S. and Asia, including Webhelp, HyperQuality, and Reliance Industries. Rishi holds an MBA from IIT, Stuart School of Business.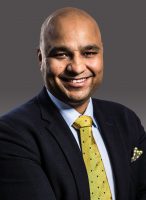 Matt Quilter
Chief Financial Officer
Matt Quilter is the Chief Financial Officer and brings nearly 20 years of leadership experience to EagleView with his extensive background in the fiscal operation and management of technology companies across multiple sectors. Most recently, he served as divisional CFO with United Technologies Corporation for Carrier Transicold, with financial responsibility for North and South America. Matt's previous experience includes financial leadership roles at Bosch Security Systems, Eastman Kodak Company, and KPMG, LLP.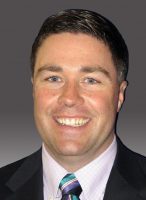 Frank Giuffrida
Executive Vice President and Chief Engineer
Frank Giuffrida is the Executive Vice President and Chief Engineer at EagleView. In his role, he leads all engineering and software development operations. Frank joined EagleView in 2001 and is credited with designing the company's image capture platforms and scaling the technology. He studied electrical engineering at the Rochester Institute of Technology.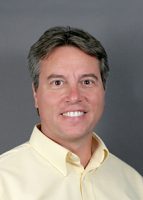 Lars Dyrud
Senior Vice President of Machine Learning
Lars Dyrud is the Senior Vice President of Machine Learning at EagleView. In this role, he is currently focused on the utilization of machine learning and artificial intelligence for interpreting aerial, drone, and satellite datasets for enterprise, government, and consumer applications. Previously, he served as the Founding President and CEO of OmniEarth, which was acquired by EagleView in 2017. Lars has a history of building diverse teams and delivering complex projects and is a public champion for the benefits of smallsats, hosted payloads, and repurposing commercial/consumer technologies in aerospace. Lars has led several space-related missions and projects from design to in-orbit as head of the Earth and Space Science Group at Draper Laboratory and as a senior scientist and Section Head at Johns Hopkins Applied Physics Lab in the areas of space physics, GPS tomography, Novel Earth observation missions, and mobile applications. He was a Fulbright Scholar at the University of Oslo and received his Ph.D. from Boston University in supercomputing space physics.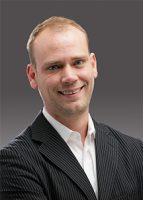 Robert J. Locke
Senior Vice President for Government Sales
Robert Locke is Senior Vice President for Government Sales and holds responsibility for the worldwide growth of EagleView's government business segment. With oversight of all government and infrastructure business development, he manages a North American sales force focused on municipal, county, state, and federal sales. He is also responsible for product development and customer training while overseeing the company's growing infrastructure business. Previously, Robert was the Senior Vice President of Sales for Pictometry and directed a major expansion of the U.S. sales force, which drove significant revenue growth and tripled sales in the government sector during his tenure.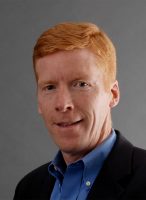 Jay Martin
Senior Vice President of Operations
As the Senior Vice President of Operations, Jay Martin oversees the organizations in EagleView that are responsible for the capture, production, and delivery of all products. Prior to joining EagleView, Jay was the Chief Operating Officer at Aquasana, Inc., which was purchased in August of 2016 by A.O. Smith Corporation. He also previously served as vice president at SunGard Availability Services, a leading provider of replication and cloud computing technology. Earlier in his career, Jay was an executive with Dell, Inc., where he served in various leadership roles. Jay is a graduate of Georgetown University and the Fuqua School of Business at Duke University.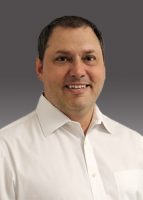 David Snider
Vice President of Marketing
David Snider brings 30 years of experience in marketing management, product development, operations, and finance to his role as Vice President of Marketing at EagleView. David previously served as Consulting Director at SiriusDecisions where he delivered consulting engagements to many of the world's largest technology companies. Prior to that he shaped and executed the marketing strategy for Coolfront, a new mobile invoicing application for contractors. That assignment followed 13 years at Element K and SkillSoft, both cloud-based learning solutions providers, where he led marketing and product management functions. David started his professional career at the Eastman Kodak Company where he worked in research and development, the Motion Picture and Television Imaging Division, and Dynamic Imaging, a Kodak incubator business. While at Kodak he received a technical Primetime Emmy Award from the Academy of Television Arts and Sciences.
David has a BSEE from Rensselaer Polytechnic Institute and an MBA in finance, marketing, and entrepreneurship from the University of Rochester Simon School. He has won several awards and recognitions including the 2009 Turn Around Marketer of the Year from the Rochester Chapter of the American Marketing Association.