Leadership
Rishi Daga
Chief Executive Officer
As the Chief Executive Officer of EagleView, Rishi Daga leads a team of innovators based throughout North America. In his role as the leader of EagleView, Rishi is responsible for driving global growth, operations, strategy, and culture. Rishi previously served as the President of the company, and before that, the Executive Vice President of Commercial Sales. Since joining EagleView in 2008, he has helped the company expand from a small tech startup to a multimillion-dollar enterprise serving government agencies and customers in commercial sectors.
Rishi has more than 20 years of experience in the technology industry. Prior to joining EagleView, he held multiple senior executive positions across companies in the U.S. and Asia, including Webhelp, HyperQuality, and Reliance Industries. Rishi holds an MBA from IIT, Stuart School of Business.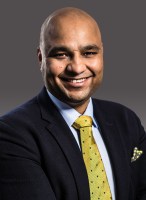 Michael Park
Chief Product and Marketing Officer
Michael Park joined EagleView as the Chief Product and Marketing Officer in January 2019. In this position, Park oversees all Product and Marketing teams to accelerate growth and innovation, leading the company towards computer vision and SaaS solutions.
Prior to his role at EagleView, Park served as the General Manager and Global Head of Emerging Compute Solutions at HP Inc., and was formerly the Corporate Vice President, Server & Tools Division at Microsoft Corporation.
With over 25 years of experience in redefining software businesses, Park has an extensive background in product innovation, strategy, sales and channel transformation, and expertise developing disruptive initiatives such as SaaS and big data from concept incubation to global scale.
Park has an MBA from the Harvard Graduate School of Business Administration and a bachelor's degree in Economics from the University of Rochester. He enjoys spending time with his wife and three children, in addition to cycling, golf and skiing.
Matt Quilter
Chief Financial Officer
As CFO, Matt leads several of the business administration functions for EagleView. Areas of responsibility include Finance, Legal, Corporate Development, Procurement, and Business Applications. He brings over 20 years of leadership experience to EagleView and has an extensive background in the financial operation and management of technology companies across multiple industries.
Prior to joining EagleView, he served as divisional CFO with United Technologies Corporation for Carrier Transicold, with financial responsibility for North and South America. He also held two additional CFO roles at divisions of United Technologies Corporation, as well as financial leadership roles at Bosch Security Systems, Eastman Kodak Company, and KPMG, LLP.
Matt received his B.S. in Accounting from SUNY Buffalo- Jacobs School of Management and his MBA from the University of Rochester- Simon Business School. He is also licensed as a CPA in the state of New York.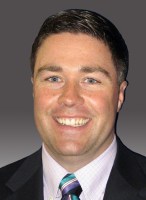 Ajai Sehgal
Chief Technology Officer
As the Chief Technology Officer at EagleView, Ajai Sehgal brings 30 years of experience in imagery analysis as well as in leading the design and implementation of secure, globally scalable technology. Prior to joining EagleView, Ajai served as CTO/CIO for both London-based The Chemistry Group and Vancouver-based hyper-growth startup Hootsuite, leading Software Engineering, IT, Information Security, and Operations. Ajai was one of the founders of Expedia.com, where he spent 15 years. He is also a retired veteran of the Royal Canadian Air Force.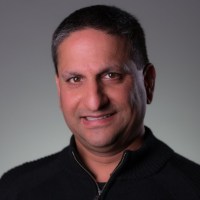 Jay Martin
Chief Operating Officer
As Chief Operating Officer, Jay Martin oversees the organizations in EagleView that are responsible for the capture, production, and delivery of all products. Prior to joining EagleView, Jay was the Chief Operating Officer at Aquasana, Inc., which was purchased in August of 2016 by A.O. Smith Corporation. He also previously served as vice president at SunGard Availability Services, a leading provider of replication and cloud computing technology. Earlier in his career, Jay was an executive with Dell, Inc., where he served in various leadership roles. Jay is a graduate of Georgetown University and the Fuqua School of Business at Duke University.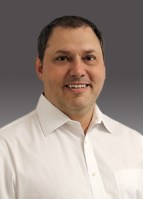 Ruby White
Senior Vice President of Human Resources
As Senior Vice President of Human Resources, Ruby is responsible for all human capital initiatives, including diversity and inclusion, talent management, organizational design, total rewards, and strategic corporate initiatives. She is dedicated to creating a company culture where top talent is empowered and inspired to do the best work of their lives. Before EagleView, Ruby was the Vice President of Global HR & Administration at Napster and also held positions at RealNetworks, Weyerhaeuser, Federated Logistics, and Comcast Cable. Ruby holds an MBA from the Kelley School of Business at Indiana University as well as an MS in Global Management from the Thunderbird School of Global Management.