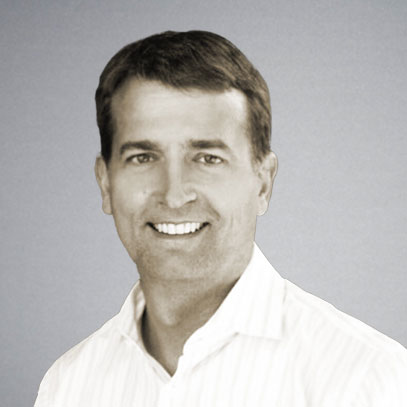 Chris Jurasek
Chief Executive Officer
View Bio
Chris Jurasek, CEO of EagleView, has been mesmerized by the possible uses of technology ever since seeing his first mainframe computer at the age of 12. Today, he leads EagleView's global business and growth strategy, product innovation, and culture. He is driven by a desire to help customers find new ways to leverage technology to maximize ROI by transforming how their employees work and how they serve their customers. At EagleView, that means delivering breakthrough technology solutions that help customers keep people safe, productive, and prosperous.
Over the past six years Chris has served as an operating executive with Clearlake Capital, holding multiple President / CEO and board roles. Chris was President & CEO for Calero Software, creating a leader in the Telecom Expense Management (TEM) industry. As JetSmarter President, Chris transformed the way consumers buy private aviation. Earlier in his career, he held executive leadership roles at TE Connectivity, ADC Telecommunications, and Rexnord Corporation.
Chris holds a BSBA from Bowling Green State University and an MBA from Northwestern's Kellogg School of Management.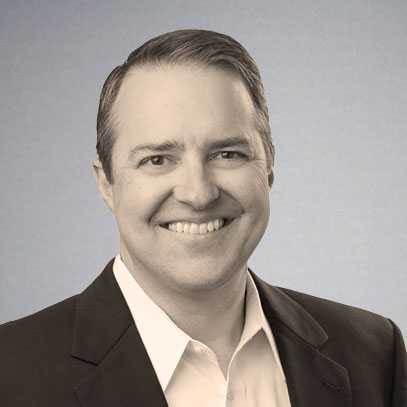 Tripp Cox
Chief Technology Officer
View Bio
As the Chief Technology Officer at EagleView, Tripp Cox brings more than 20 years of experience at technology and professional service organizations, focused on business outcomes through increased product usability, data attribute development, and scaling engineering to meet product growth strategies. Prior to joining EagleView, Tripp served as EVP of Research & Development at Calero. He also worked as the top technology executive in multiple high-tech ventures, including Damballa, MindSpring, EarthLink, and Illuminate360.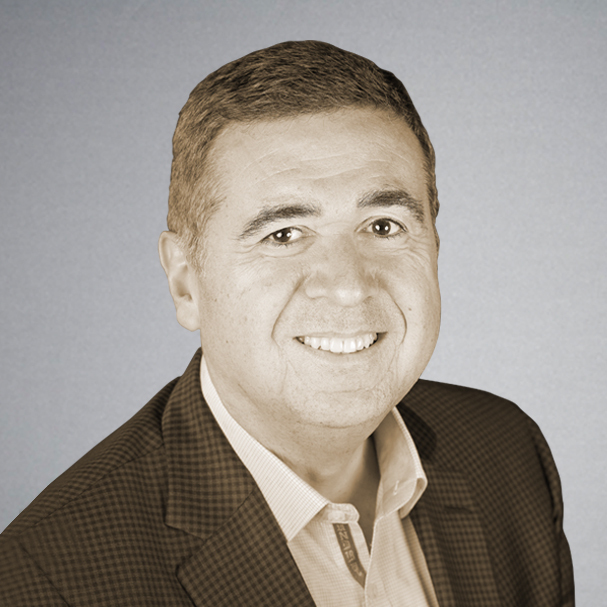 Nagib Nasr
Chief Operating Officer
View Bio
As Chief Operating Officer, Nagib Nasr oversees all aspects of the organization's global operations, planning, supply chain, and continuous improvement activities. Prior to joining EagleView, Nagib was the founder and president of FlowRiver Group, an operations consulting firm. He also previously served as Vice President, Global Operations & Business Development for Vinventions, and Vice President, Lean Business System for Rexnord. Prior to that, Nagib served as General Manager, at the Sanford Plant for Moen Inc. Nagib holds Bachelor's and Master's degrees in Industrial Engineering from Cleveland State University.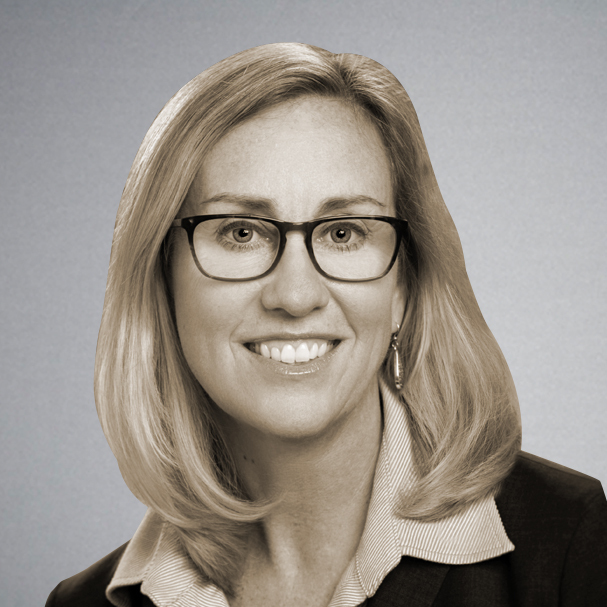 Christine Stewart
Chief Human Resource Officer
View Bio
As Chief Human Resources Officer, Christine oversees all aspects of human resources to build a motivated and engaged global workforce; including best practices around organization capability, diversity, equity and inclusion, talent management, total rewards, culture and engagement. Prior to joining EagleView, Christine was the Senior Vice President of Human Resources at Kodak Alaris. She has held a variety of roles in human resources, general business management, and business transformation at Conduent Inc and Xerox Corporation. Christine holds a Masters in Applied and Mathematical Statics from the Rochester Institute of Technology and a Masters in Engineering from Miami University in Ohio.
John Garrish
Chief Product Officer
View Bio
John Garrish is the Chief Product Officer at EagleView. He brings 20+ years of experience in enterprise application software with expertise in Product Management, Product Marketing and Product Strategy. Prior to Eagleview John held product leadership roles at Guidewire, Servicesource, SAP, Oracle and Siebel Systems. He holds an MBA from the University of Michigan and a BA in Political Science from the University of California, Berkeley.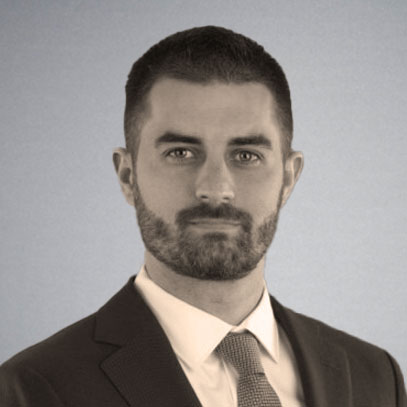 Ryan Courson
Chief Financial Officer
View Bio
Ryan joins EagleView from Atlas Corp. (NYSE:ATCO), a $9 billion global asset management platform, where he was also the CFO. During his tenure at Atlas Corp., Ryan led $4 billion+ of capital market issuances, while allocating $3 billion+ of capital into external acquisitions. Prior to joining Atlas/Seaspan, Ryan worked in a variety of investing roles including public and private equity. Ryan graduated from Washington University in St. Louis, where he serves as a visiting professor.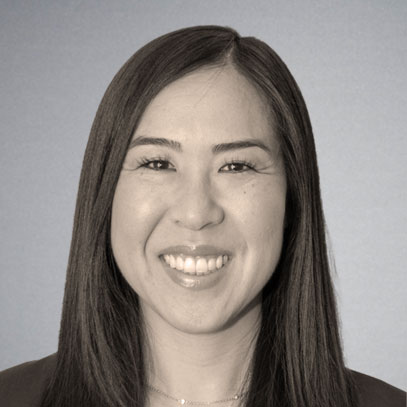 Kim joins EagleView from Global Eagle Entertainment, a provider of entertainment, connectivity and data analytics to mobility markets, where she was also the General Counsel. Prior to Global Eagle, Kim was a corporate attorney at McGuireWoods LLP, representing public and private companies, sports entities, and private equity and venture capital funds in mergers/acquisitions and commercial transactions. Before McGuireWoods, she served as a law clerk to the Hon. J. Spencer Letts of the U.S. District Court for the Central District of California. Kim did her undergraduate work at Princeton University and received her law degree from Loyola Law School.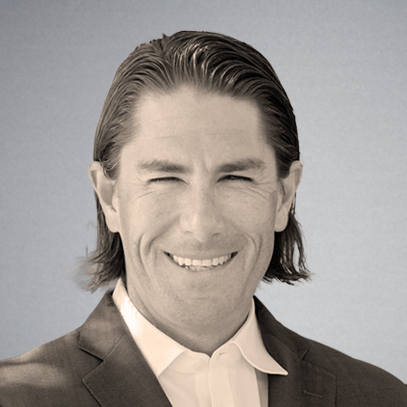 Piers Dormeyer
President of Construction and Utilities
View Bio
Piers Dormeyer is President of Construction and Utilities at EagleView focusing on building strong partnerships for better outcomes. After nearly two decades founding businesses, leading sales and marketing teams, and building scalable, repeatable processes with a lens toward improving the world we inhabit, Piers has found the secret to driving growth, alignment, and organizational health. It's not mastering the conference call. Instead, connecting purpose to performance and valuing those with whom we spend an enormous part of our lives is the key to success.
Piers has scaled businesses in advertising, manufacturing, and software from start-up to large enterprise, bootstrapped to venture capital and private equity-backed. He's active in various leading industry associations and supports and coaches the next generation of leaders.
Piers holds a BA from the College of Engineering at the University of Florida and extensive post-grad studies in AI, Geospatial Science, and Agile Software Development.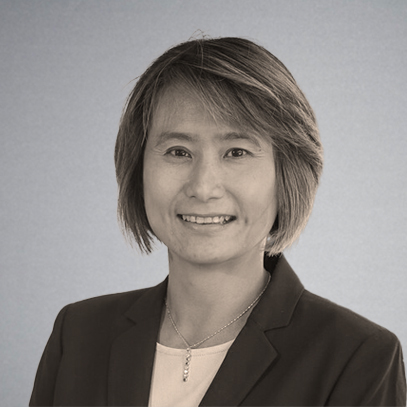 Lerk-Ling Chang
President of Insurance, Real Estate & Data
View Bio
Lerk-Ling Chang is President of Insurance, Real Estate & Data at EagleView. She brings 20+ years of experience in enterprise software with expertise in Product Management, Corporate Strategy and Corporate Development. Lerk-Ling was most recently at Guidewire Software where she held numerous leadership roles including Vice President of Market Development & Strategy, and Vice President of Product Management. Prior to Guidewire, Lerk-Ling was a product management leader at Ariba and Health Hero Network. Before enterprise software, she worked in investment banking and equity research at Merrill Lynch. Lerk-Ling holds an MBA from the Wharton School at the University of Pennsylvania and a BA from Harvard University. Lerk-Ling is passionate about building innovative products that deliver high value to customers.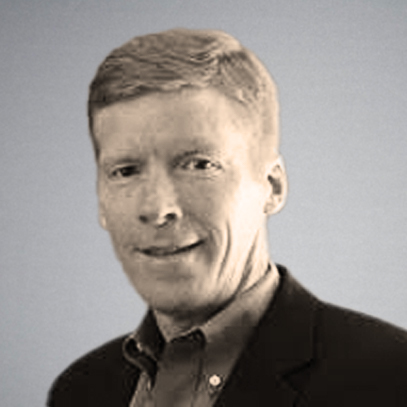 Robert Locke
President of Government Solutions
View Bio
Robert Locke is the President of the Government Solutions business unit at EagleView, a position to which he brings almost 15 years of industry experience. Previous to this role Robert ran the Government Sales team, first as part of Pictometry International and then for EagleView after the two companies merged nearly nine years ago. Robert's roles prior to Eagleview including senior sales management positions at major corporations including Bausch and Lomb, Johnson & Johnson and Sunbeam where he used a goal-orientation complemented by a metrics-driven management style to inspire teams to superior results. Robert holds a BA in Business Management from Ithaca College.