The gold-standard in drone-
powered property data
Obtain accurate, comprehensive roof condition data and
measurements – without ever leaving the ground.
Complete more roofing jobs in less time, with greater accuracy
Using EagleView Assess™ drones, roofing contractors can quickly and easily capture comprehensive roof data for quick bids, accurate ordering, and objective repair estimates. Capture high-resolution roof images, leverage AI to detect potential damage, and produce automated reports to validate insurance claims – all with an easy-to-fly, autonomous drone.
Drone-powered property data for roofers
Capture accurate measurements and see even the most subtle damage with the highest quality drone imagery on the market.
Elevate your roofing business with drone-based
property data
Easy to fly, hard to crash drones
Assess drones come with a 360° view camera system paired with advanced AI-driven obstacle avoidance software, making them incredibly easy to fly and difficult to crash. Take flight with a simple click, set the house boundaries, and let the drone fly itself.
Create a roof digital twin
Capture high-resolution images and combine them to create a complete digital roof reproduction for review. Assess drones capture images at a uniform height of approximately 4 feet across all roof facets and recognize individual roof facets for better image composition.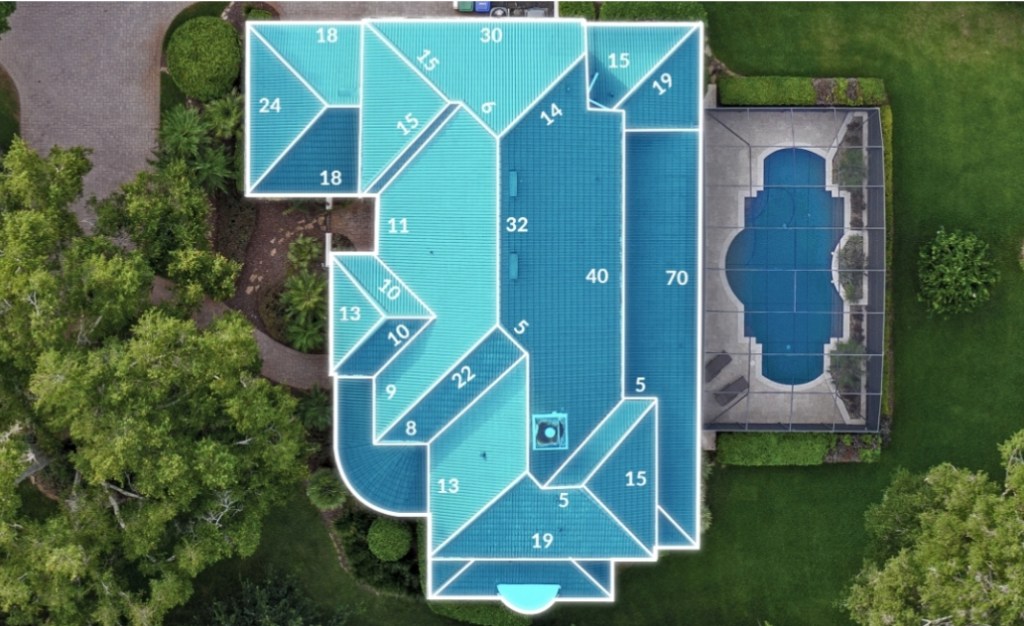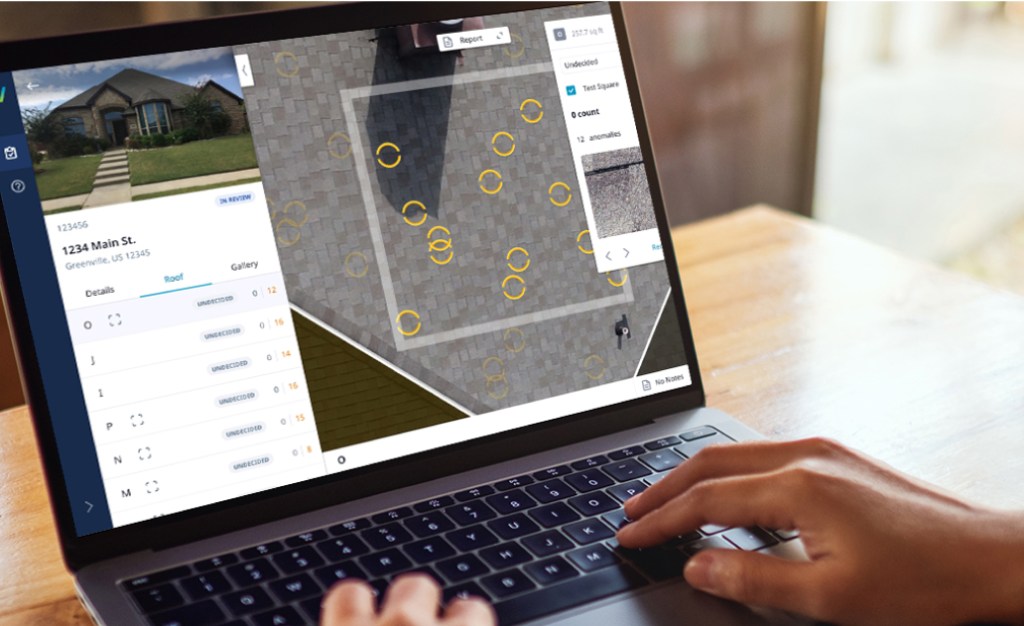 Detect potential damage using AI
Leverage the power of AI to consistently and accurately identify hail, wind, and other types of damage. Use unbiased AI-powered damage detection to differentiate your bids and win storm repair work.
Deliver polished, automated reports
Categorize roof property images within the Assess app and automatically generate polished, professional reports, with the option to annotate. Demonstrate professionalism to customers and quickly validate insurance claims.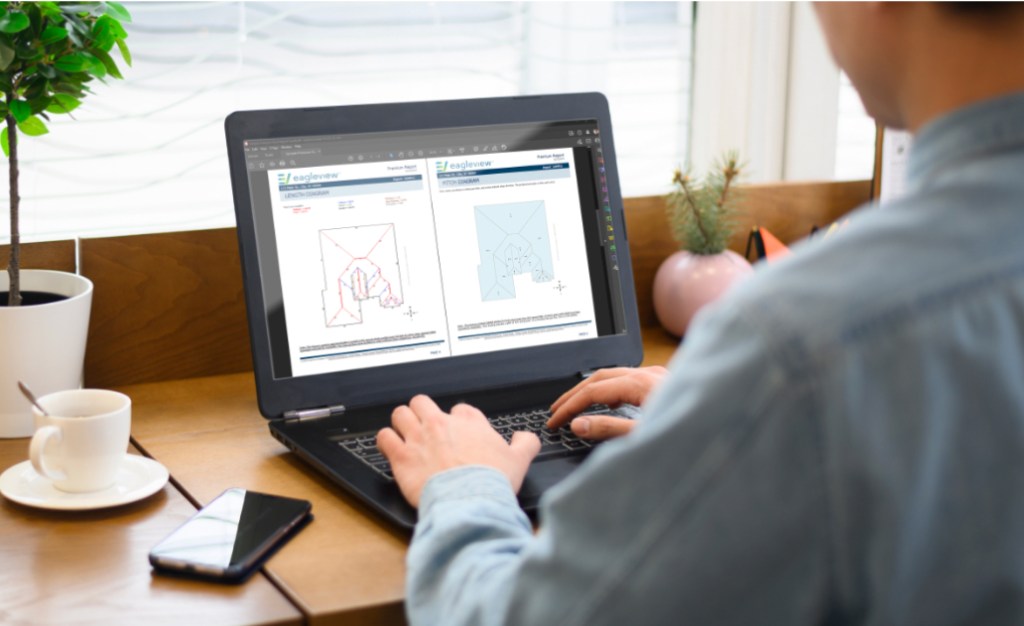 See why customers rely on Assess
Complex roofs. Simple workflow.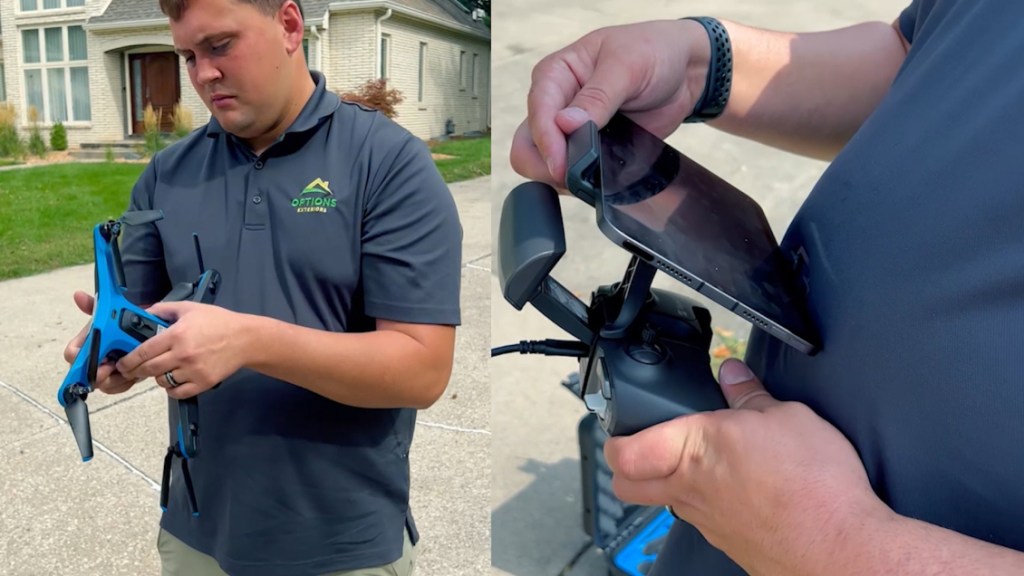 1. Set up the scan
Specify the house boundaries and quickly take flight with a click of a button within the Assess app.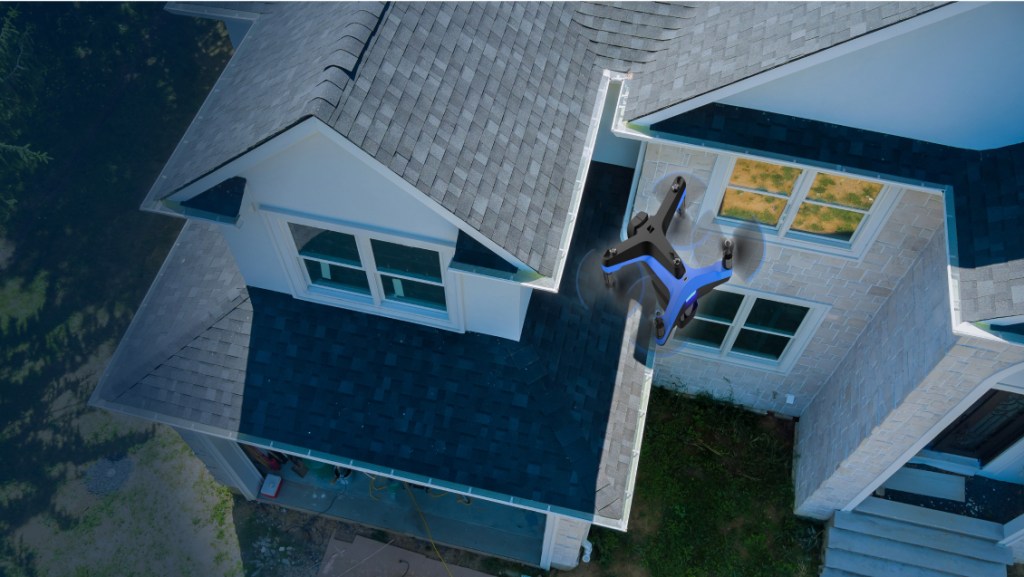 2. Capture imagery
The drone will fly itself, capturing clear and detailed roof and property images, which are then categorized within the Assess app for future viewing and analysis.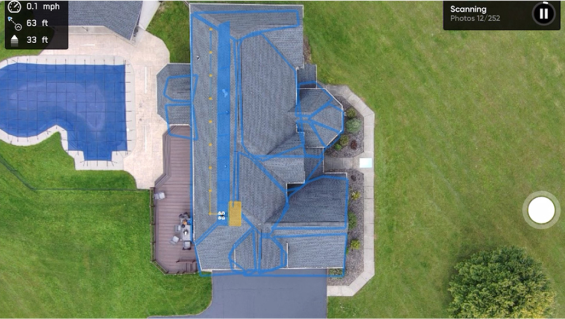 3. Inspect the roof
Review a digital reproduction of the roof, and hone in on ultra-high resolution imagery with precision for further inspection. Built-in AI technology will automatically pinpoint potential damage.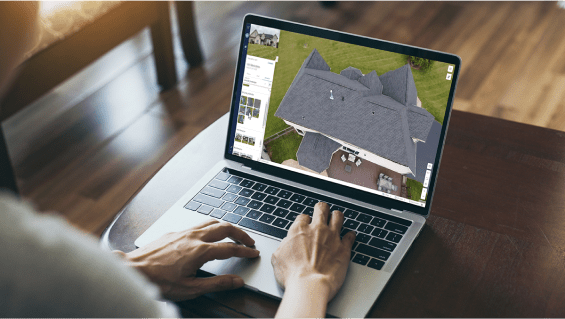 4. Generate a report
Generate a comprehensive, detailed roof report to share your findings with customers and insurance carriers.
Ready for the future of roof inspections?
Get in touch with our team to learn how Assess drone-based roof inspections can help take your business to the next level.