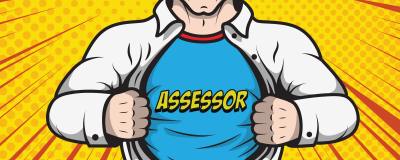 National Assessor's Day
Celebrating the professionals who fight for a fair community
Property assessors perform meaningful work that keeps their communities thriving and growing. However, their work sometimes goes unnoticed, and members of the public often hold misconceptions about the responsibilities of assessment and appraisal departments.
To increase public awareness and honor the work assessors do every day, EagleView has declared the last Tuesday of every September National Assessor's Day.
About National Assessor's Day
National Assessor's Day helps assessors provide constituents with an opportunity to learn more about what assessors do. Assessors have a platform to explain how they value homes and businesses as well as how the technology assessors use allows all facets of a community to operate efficiently.
EagleView will have several activities and events associated with National Assessor's Day planned at the International Association of Assessing Officers Annual Conference in Minneapolis from September 24 to 26. 
Participate in National Assessor's Day
To join in on the excitement, assessors can:
Send a blurb or video message to government@eagleview.com explaining topics such as:

Common misconceptions about assessors
What you want the community to know
What your biggest challenges are
What you're most proud of

Download the National Assessor's Day promo package. The kit includes promotional materials such as logos, images, social media content, and more that can be used on your organization's social media channels and website.
Mark September 25 on the calendar and get ready to celebrate at the IAAO Annual conference.
Industry partners can participate, too!
Download the partner promo kit for logos, images, and social media content.
EagleView thanks all of the property assessors out there who fight for a fair community each and every day.