October 4, 2018
A Better Way to Quote on Every Job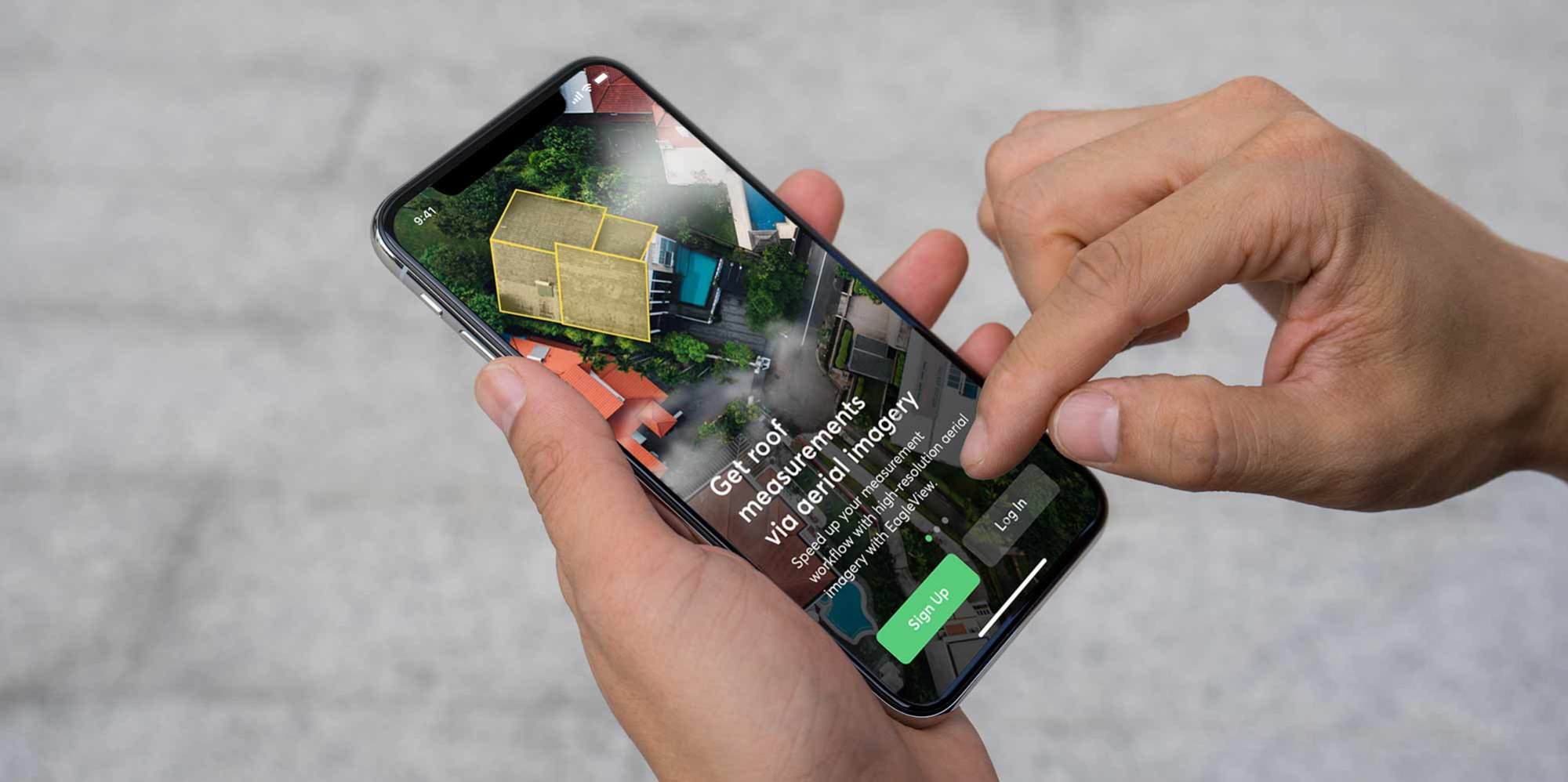 Every roofer knows that the adage "Time is money" holds true. The longer a job takes, the more it affects your bottom line.
A project could see delays for several reasons:
When demand is high, such as after a storm, crews may be overbooked and unable to begin work right away.
Personnel issues may push the timeline back and mean overtime costs for business owners.
And, of course, inclement weather can result in significant setbacks for crews working in the elements.
Some delays, however, are more preventable than others. Incorrect measurements mean bidding too high and losing the job or bidding too low and losing profits. Later on, errors in material orders based on incorrect measurements lead to back-and-forth with the distributor to place supplemental orders, return overages, or replace the wrong items with the right ones.
How can you avoid those headaches?
If you use guaranteed-accurate EagleView roof measurements, you already know how much time and money they save on every bid. But what if you could eliminate other time-consuming activities from each roofing job?
The new, easy-to-use EagleView App gives you a simpler way to measure, bid, and plan for jobs. The app keeps all of your EagleView reports in one location, giving you access to measurements, property images, and other key data points on the spot and on the go. Now you can automate your quoting process, too.
Take the guesswork out of estimating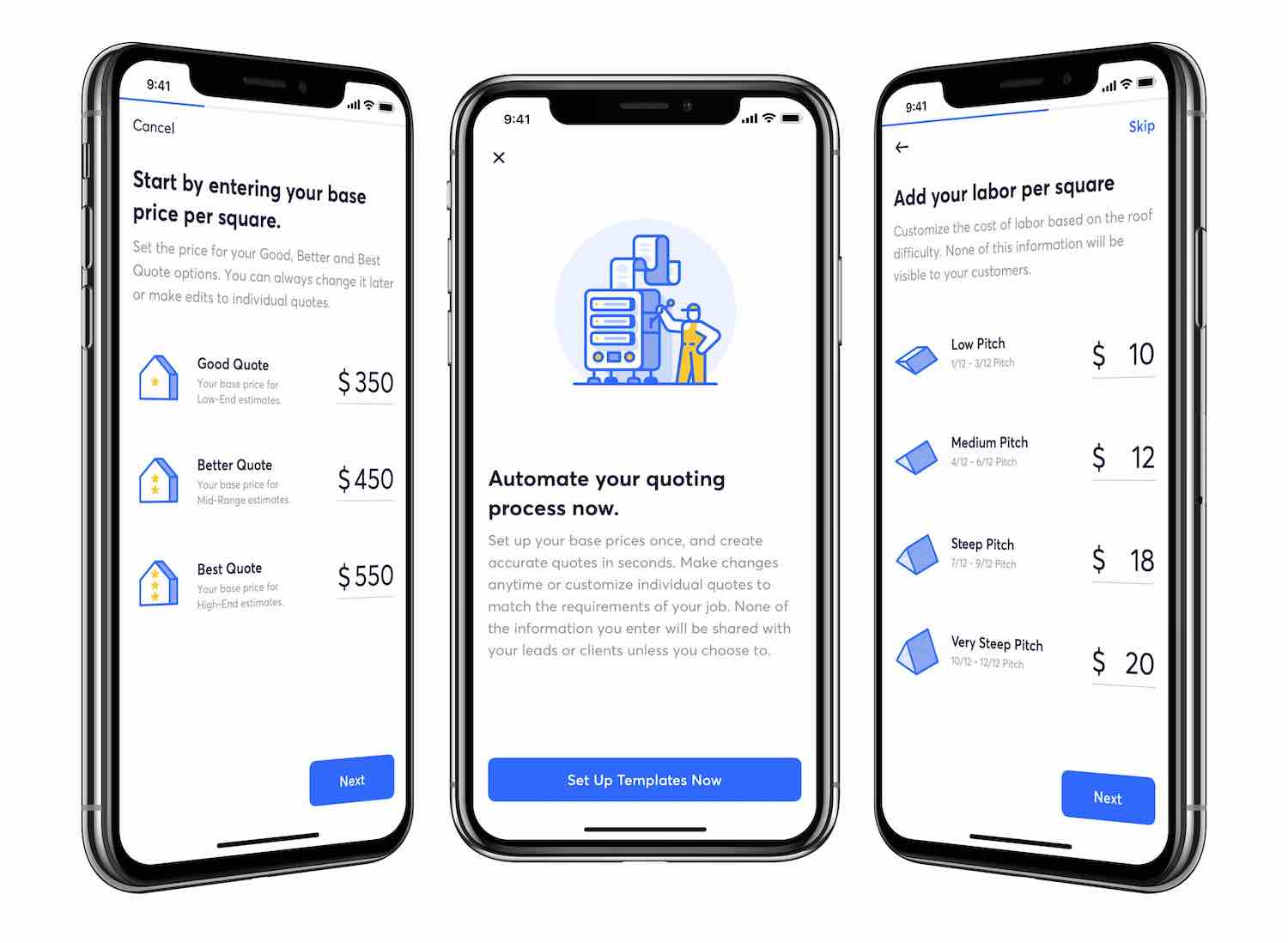 The latest feature update on the EagleView App automatically generates a quote with your measurement report order in seconds. Now you can:
Set base prices per square based on your low-end to high-end estimates
Customize cost of labor based on roof difficulty
Set your average expected waste factor
Add any additional flat-rate costs, such as removal, vents, and skylights
How the new automated quoting feature works
The EagleView App saves your preferences and generates quotes, equipping you with the tools you need to generate an accurate estimate, on the spot and on the go.
Once you set your preferences, you will automatically receive a quote the next time you order an EagleView report. You can always change your default values in the app settings to make changes to individual quotes.
This process allows you to generate a quote with your measurement report order in seconds. No more bidding too high or too low on jobs when they're based on EagleView's guaranteed-accurate measurements!
Take the guesswork out of estimating now. Give your bidding process a boost with the new EagleView App. Download today for Android and iOS.