February 7, 2019
EagleView Unveils Mobile App Update for Contractors at the International Roofing Expo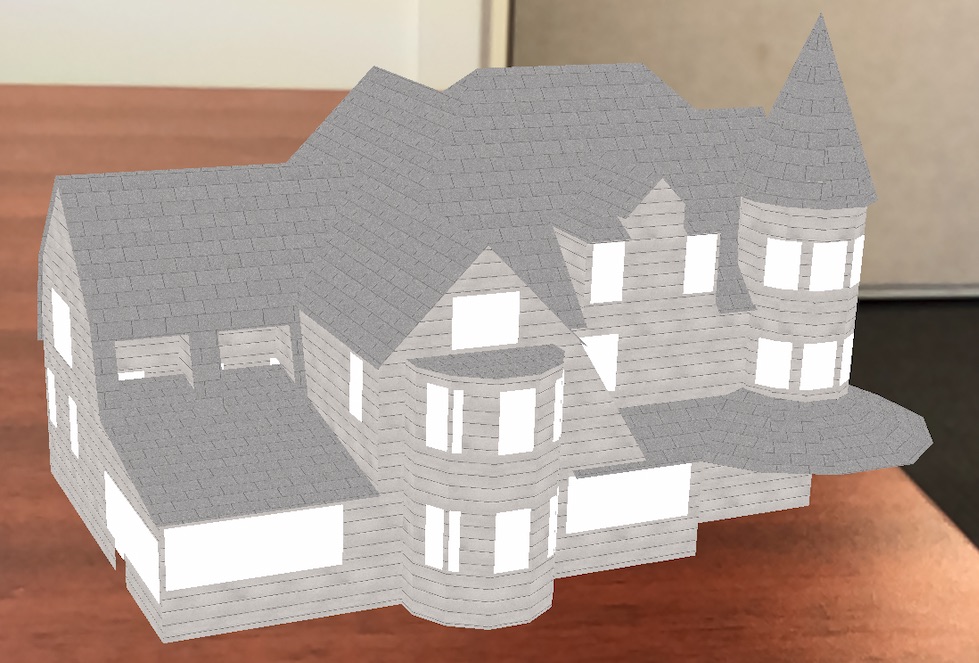 Latest innovation from EagleView brings property measurements to life with augmented reality
Bellevue, WA (February 7, 2019) – EagleView, the leading provider of aerial imagery and property data analytics for the government, insurance and commercial sectors, today announced its newest update to the EagleView App. The release includes an interactive 3D visualizer that provides users with a whole new perspective on a subject property.
Contractors can now leverage augmented reality to leave an impression with prospective clients with a 3D visualization of their home. Enhancements also include the ability to show clients proposed improvements by adding materials selections for roofing and siding on the visualizer.
The EagleView App, which can be downloaded on the iOS App Store and Google Play, offers contractors an easier way to manage their entire projects from proposal to installation. By ordering EagleView measurement reports through the mobile app at any time, contractors have the flexibility to receive and view roof measurements and quotes anytime, anywhere.
"The EagleView App brings the latest technology to the contractor's selling process which in turn helps them focus on efficiency and building their business," explained EagleView CEO Rishi Daga. "It's the type of innovation that our brand, which we recently refreshed, stands for. EagleView is all about providing customers accurate and actionable imagery and other insights to make their jobs as simple as possible."
Contractors can visit the EagleView booth (713) to demo the augmented reality feature at the International Roofing Expo (IRE) in Nashville February 10 – 13, 2019.
For more information about EagleView's solutions for roofing contractors, please contact Melissa Mazurek at melissa.mazurek@eagleview.com or (585) 444-2504.
About EagleView
EagleView is transforming the way you work by bringing you the highest level of accuracy in a constantly changing world. EagleView combines imagery that reveals the finest and most important details with computer vision to help you identify insights into any location—from anywhere. By delivering timely, comprehensive answers to complex questions, we help professionals across industries improve people's lives and make informed decisions for the present and future. For more information, call (866) 659-8439, visit eagleview.com and follow @eagleviewtech.