June 14, 2016
Everyone Deserves Peace of Mind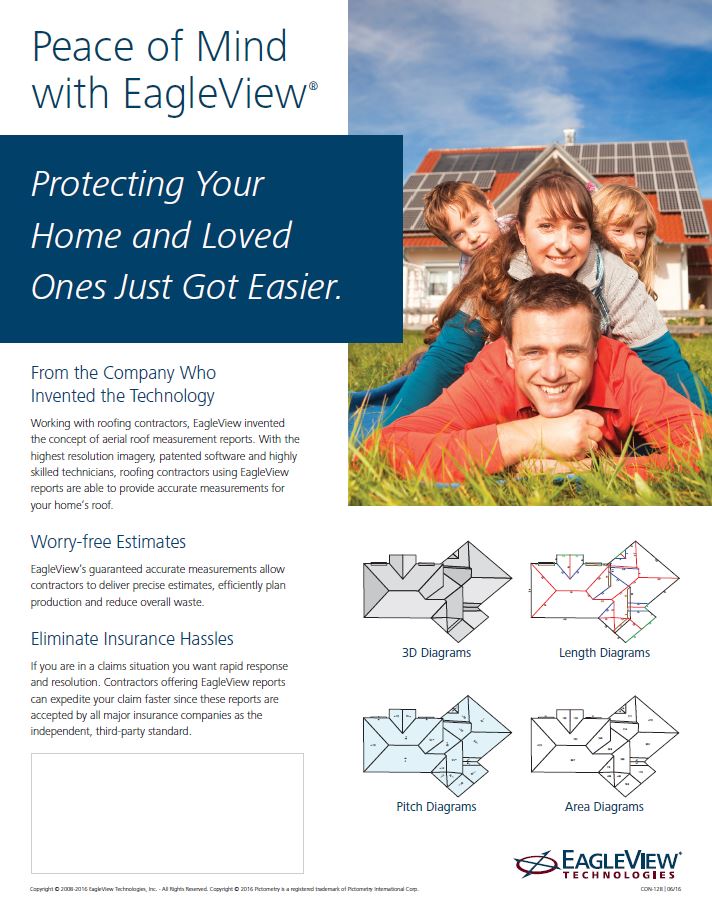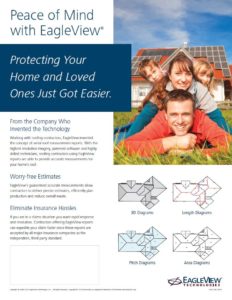 Worrying about the accuracy of your roof measurements should be the last thing on your mind and that of your customer. By using EagleView measurements, derived from high-resolution aerial imagery, you can be confident that you have the most accurate measurements possible, resulting in less error and a more efficient workflow. And that is something that separates you from your competition.
Gaining the trust of your customers can make or break future jobs. Be sure that the confidence you feel in your accurate measurements is felt by the property owner as well.
We're offering you a free insert that you can use when providing your marketing materials, collateral and quotes to your customers. Let them know that real roofing professionals use EagleView. The "Peace of Mind" that you deliver to your customer is realized in all of your interactions with them, including your measurements. Your business is based on delivering quality work at a fair price and you don't cut corners. Use this insert to let your customers know they can relax and be confident in their roof repair or replacement experience!
Gain your peace of mind today.