June 26, 2018
Roofing Tech: How to Modernize Your Workflow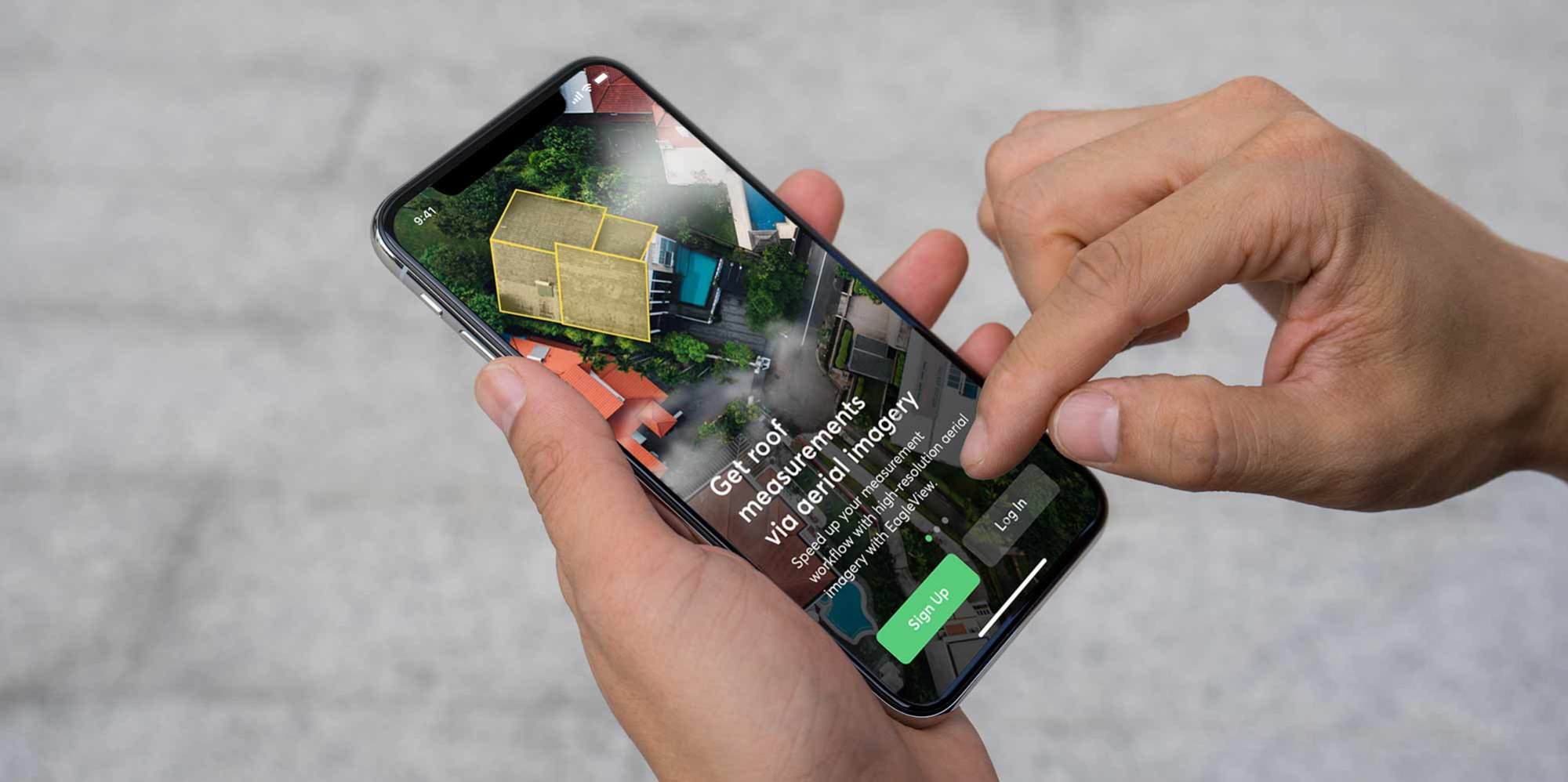 EagleView had a blast at the Western States Roofing Expo in Las Vegas this June. We met with roofers from all over the western region and heard about how EagleView reports improve their daily workflows.
Chris Baughman, Western Area Sales Director at EagleView, presented in the session, "Technology for Roofing Estimates—How to Adapt and Keep Up with Change." A former contractor himself, Chris's presentation focused on the ways in which technology can reduce costly human error on roofing jobs.
The evolution of smart phones over the years has given professionals in all fields the ability to do more and work from anywhere. Solutions like 3D technology and high-resolution oblique aerial imagery can help roofers have more time for more bids each day.
Yet according to construction tech research firm JBKnowledge, nearly 50% of construction companies spend 1% or less on technology annually. Further, this is despite the evidence that technology can help contractors improve their workflows, increase business opportunities, and reduce their exposure to risk. The right solution will deliver all three of those advantages to contractors.
Bidding the Old-Fashioned Way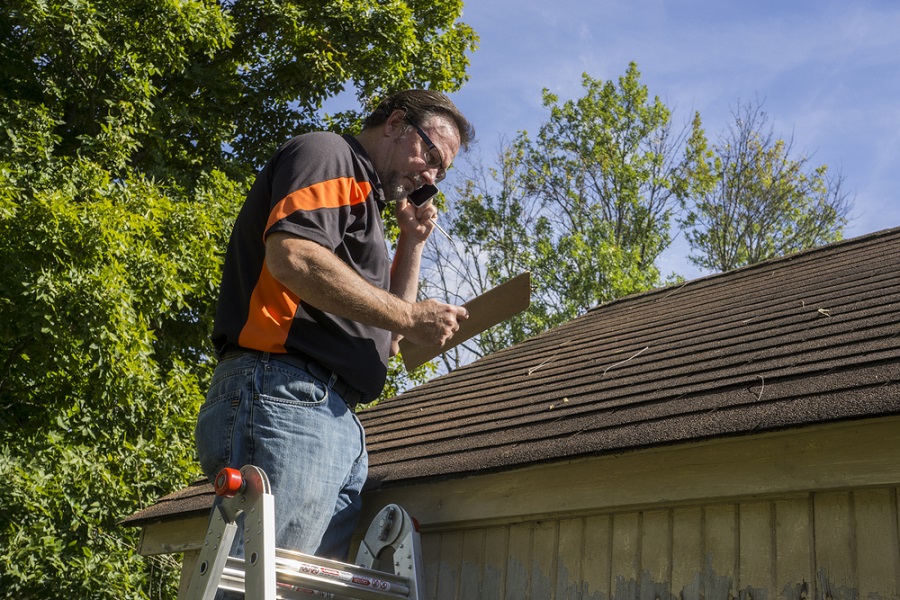 Consider the roofer's current workflow:
First, the request for an estimate arrives. The contractor must schedule a time to visit the property and meet with the homeowner.
Next, that roofer climbs up a ladder, walks on the roof, and measures by hand with a tape measure. The more tech-savvy roofer might use a smartphone to snap some photos of the potential job site as well.
From those hand measurements, the roofer calculates the materials needed and writes up a proposal for the customer.
Finally, this process necessitates yet another appointment with the homeowner to deliver the quote.
All this work creates incredibly time-consuming estimates. Overall, they can take up to two weeks to schedule those appointments and crunch the numbers.
Human error also factors in to every estimate. When a bid is too high, the prospect will turn it down. When contractors bid too low, however, it cuts into their bottom line. They also may have to place supplemental material orders further into the project, creating delays and disgruntled customers.
Modernizing Your Workflow
Technology can help solve these problems. EagleView measurement reports give contractors the measurements they need to place fast, accurate bids. No need to climb a roof and fumble with a tape measure!
With an EagleView report, roofers see an improved workflow. When the call comes in for an estimate, they can get the information they need to bid with an EagleView PremiumReport™. The PremiumReport arrives with property imagery from the top down and all four cardinal directions, plus full roof measurements and 3D diagrams. For fast, competitive bids, they also have the option to order a QuickSquares™ report and upgrade to the full measurements in a PremiumReport at a reduced cost later.
EagleView reports give roofers the ability to prepare a bid before visiting the property. Instead of going back twice, they can present an accurate estimate to the homeowner on their first visit. The optional property owner report gives the owner a basic overview of their roof and acts as a powerful, forward-thinking leave-behind for the roofer.
With the all-new EagleView app, roofers can order reports from anywhere at any time. The app gives users a summary of measurements as well as a complete view of the report. There's no need to collect measurements at the job site when EagleView does the work for you!
The EagleView app also gives contractors the ability to manage projects on the go. Roofers can manage and organize jobs, add their own photos of the job site, and create notes and annotations all within the app.
Technology doesn't have to be difficult to implement. With automated roof measurements and easy-to-use mobile apps, you can Bid with Confidence™ on every job with help from EagleView.
See Roofing Technology in Action at Florida Roofing
Missed us at Western States? EagleView will be attending the Florida Roofing & Sheet Metal Expo in Kissimmee, Florida from June 27 to 29. Learn more about the show and register today! We hope to see you there!