March 12, 2019
4 Business Improvements Every Contractor Can Make This Spring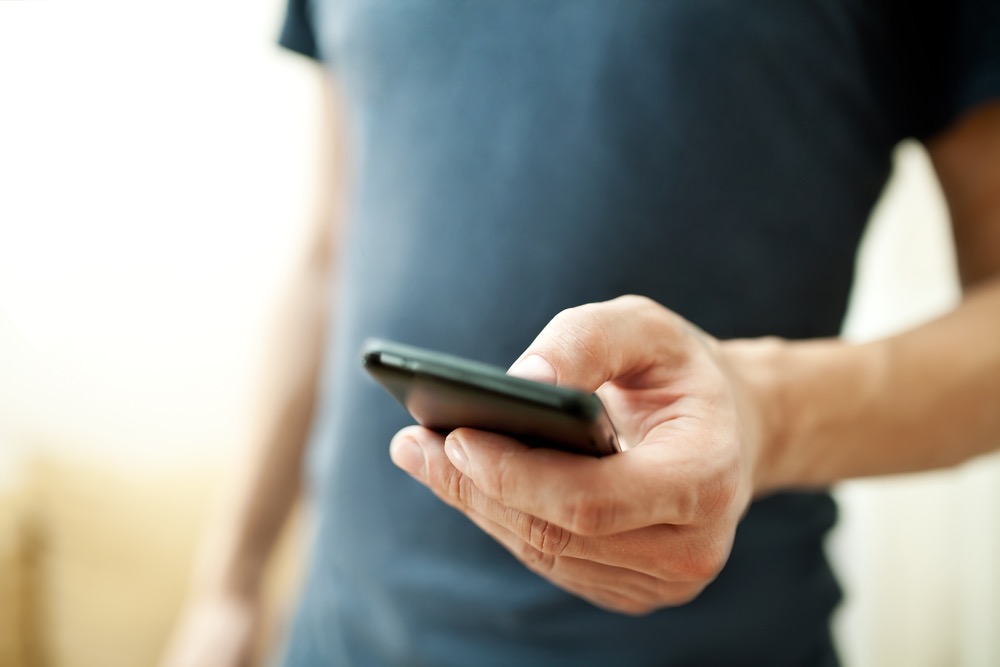 The calendar says that spring is on the way. As a contractor, you're gearing up for the boost in business that warmer weather can bring.
Throughout North America, however, the change in season feels just as far away in March as it did in January. According to The New York Times, the 2018-2019 winter season saw record snowfalls, high winds, and frigid, sub-zero temperatures throughout the northern U.S. and Canada. Southern states, meanwhile, have seen severe thunderstorms and tornadoes. For the month of March, the inclement weather shows no signs of slowing down.
Many home and business owners see the warmer seasons as the perfect time to repair or replace an aging roof. As soon as the temperatures finally rise, you can expect them to get in touch with your business.
Are you determining your post-winter workload for home and roof repairs? These four simple business improvements for contractors will help you prepare for spring—whenever it may arrive!
1. Grow your business by making time for marketing
Whether you're answering emergency repair requests or responding to business as usual, prospects need to know that you are a trustworthy resource. However, many of these potential customers don't know your business from another in your area.
Taking the time to market your business will help you stand out from your competitors. Here are some quick tips that will help you build your marketing strategy:
Make sure that your website is up to date.
Your website should be designed so that customers can easily find information about your business, including contact information. Keep addresses and phone numbers on the homepage to help prospects spot them right away. A website is an excellent place to explain the services that you provide, share your insurance information, post customer testimonials, and show off recent projects that your team has completed.
Update your Google My Business listing.
Google My Business results appear when someone uses the search engine to find your business or companies in your industry. This listing includes basic contact information, hours of operation, and photos of your business. Customers can leave reviews for your business through Google as well, so make sure to read and respond to all reviews in a timely manner. (Yes, even the negative ones! This way, you can ask the customer how to make things right—and thank all customers for leaving feedback.)
Maintain an active social media presence.
That's right—social networking platforms like Facebook, Twitter, Instagram, LinkedIn, and even Snapchat can help you grow your business. Just as your website is a great place to show off projects, your social media profiles will help you do the same and reach a wider audience. If you're new to social media, start with one platform like Facebook to get the hang of it. Facebook is also a good place to start your online marketing if you're unable to create or update your website before business picks up for the season.
2. Manage your staff with training on customer service basics
In any season, your staff should follow best practices for customer service. These include answering and returning phone calls in a timely manner, addressing customer concerns during a bid, and communicating effectively throughout the project's lifecycle. Customers want to know that their homes are in good hands.
Having everyone on the same page regarding customer communication is vital for your business. If business has yet to ramp up for the season, take the time to train crew members on customer service. Simply asking the customer if he or she is satisfied with the job can go a long way. Stay in touch with these customers, too. A customer who is happy with your team's work is more likely to provide a referral or testimonial for your business.
EagleView asked contractors about customer service best practices during roof repairs and replacements. See what one contractor had to say below.
3. Protect your workers with jobsite safety education
Every contractor knows that the construction business can be a dangerous one. Fortunately, education and honest discussion can go a long way in preventing on-the-job accidents.
You don't have to wait until OSHA's National Safety Stand Down rolls around to talk to your crew about safety. Make regular safety trainings a priority—even for veteran workers. This can be as quick as a five-minute huddle before the day's work begins.
Additionally, remember that warmer weather, even in the spring, is just around the corner. High temperatures and bright sunlight can pose dangers to employees who work outdoors and on hot roofs. Practice good summer safety protocols on the job site by making sure that employees stay hydrated, take regular breaks, and can recognize the signs of heatstroke should it occur.
4. Stay organized by switching to more user-friendly tech
For many Americans, 2019 has been the year of tidying up—even before winter's end. This season, contractors can do their own spring cleaning by finding ways to stay productive and organized.
Today's contractors have their pick of tech solutions to stay organized. Mobile apps can help keep property data, jobsite photos, and customer information organized and accessible for any crew member with a smartphone or tablet. This ensures that everyone has the information they need anytime, anywhere. That, in turn, means that no one must go back to the office to search through paperwork or look up details on the computer.
Using mobile technology can have additional benefits for your business. Namely, tech can give contractors an advantage that helps them stand out from competitors. With property data all in one place, crew members have all the information they need to bid and stay in contact with homeowners. Features like 3D property visualizations can impress customers during a sales presentation and give them a clear idea of how their homes will look once the roof repairs or replacements are done.
Help your business spring forward!
Spring is the perfect time to create new, beneficial habits. By following these business improvement tips for contractors year-round, you are sure to effectively grow and manage your roofing construction business.
Want to get ahead of the competition this spring? See detailed property measurements, 3D visualizations, automatic quotes, and more with the EagleView App.
Download the App today for Android and iOS devices: