June 19, 2019
Weathering Disaster: How to Handle a Busy Storm Season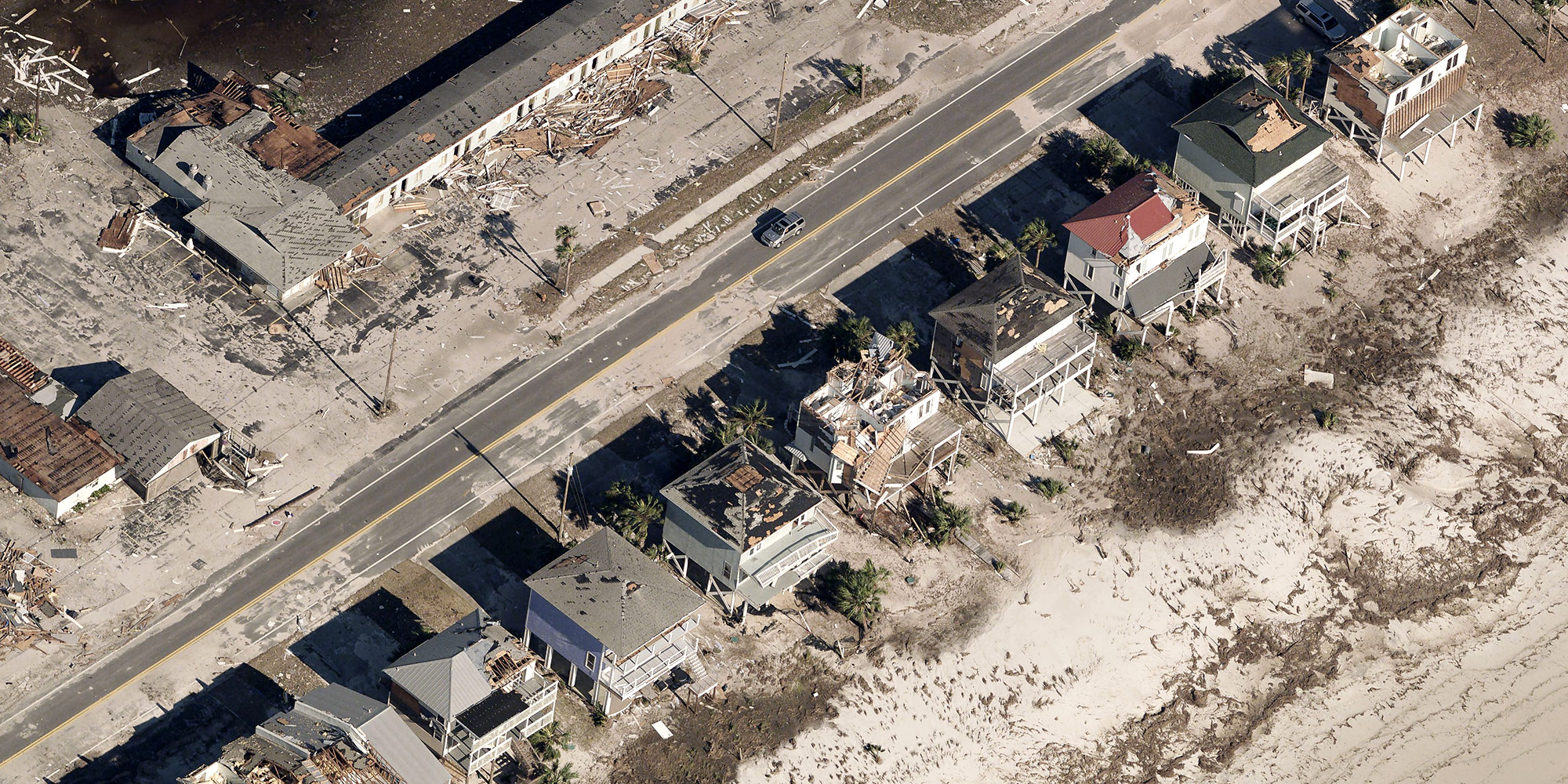 Contractors know that storm season can be devastating for homeowners. Residential properties are especially susceptible to significant damage when a hurricane, hailstorm, or other major weather event occurs.
The 2017 hurricane season, which included Hurricanes Harvey, Irma, and Maria, caused more than $270 billion in damage in the United States and was the costliest on record. These hurricanes were just three of 16 U.S. weather events in 2017 that resulted in $1 billion or more in damage. Even Hurricane Michael in 2018, which predominantly struck the Florida Panhandle, caused billions of dollars in damage in that region alone.
Hurricanes aren't the only storms that can cause extensive damage. During a hailstorm, hailstones the size of golf balls or larger can tear holes in roofs and siding and smash a home's windows.
Naturally, with a storm comes an influx of calls to construction businesses. When property owners are in need, contractors must act fast to provide quotes and repair the damage.
Whether you're dealing with storm season now or evaluating your business to determine future preparedness, here are a few tips to help your business handle those calls:
1. Make sure your business is adequately staffed during storm season
Staffing can be a challenge for contractors no matter what season. After a storm, however, businesses may have too few employees to complete their work in a timely manner.
Construction industry experts who spoke to USA Today said that there was a shortage of workers before Hurricanes Harvey and Irma. After the hurricanes, however, that shortage was multiplied in Florida and Texas, in particular. As a result, experts said, it could take years to complete the work.
If you're struggling to recruit additional workers, it may be time to look at some uncommon sources. Look for industry-specific job boards, like the one on Roofers Coffee Shop, to recruit new talent. You can also implement a referral program by asking current employees to refer a friend.
2. Evaluate your services alongside your community's needs
In most cases, wind and hail during storm season will have the most impact on a structure's roof. However, other parts of a home can also face the worst that a storm has to offer.
During a hailstorm, homeowners are likely to see damage all over the exterior of the house, including the siding and windows. If you're not already, you might consider offering more comprehensive services to help your customers get all the repairs they need.
Manufacturers provide training to help businesses learn to install new products and offer new services. Talk to your distributor to find out more.
3. Improve the speed and accuracy of your bids
Think about the time and effort it takes to perform an estimate for a typical job. This process may look something like the following:
You get the call from the homeowner and schedule time to meet.
You climb up a ladder, walk the roof, and measure it.
From those measurements, you calculate the estimate, including labor and materials costs.
Finally, you may have to return to the homeowner to deliver the quote and wait for him or her to make a decision.
After a storm, homeowners are eager to get their lives back to normal. Technology can help you meet this increased demand and see a more streamlined workflow, with less back and forth for you and them.
Today, roofers have no need to measure by hand thanks to technology. Roof measurement reports that feature basic structural information and comprehensive roof takeoffs can save time and money and reduce exposure to risk during the bidding stage. The latter is especially crucial after a disaster, when structural damage may prevent your crew from safely accessing the roof.
Technology also helps contractors work more efficiently. Mobile apps can help you keep measurements and data for every job in one place. Integrations between measurement apps and CRM systems can also improve efficiency, enabling you to create bids, order materials, or perform other job functions in one system.
Construction professionals play a crucial role in helping property owners during storm season. By increasing staffing, offering in-demand services, and implementing the right technology, contractors can weather the storm and rebuild their communities.
Stay ahead on jobs, no matter what the season
The EagleView App puts detailed property measurements, 3D visualizations, automatic quotes, and more right at your fingertips and helps you create fast, accurate bids. Download today for Android and iOS devices.
Download the App today for Android and iOS devices: