April 9, 2018
What Can Roofers Do About This Surprising Job Hazard?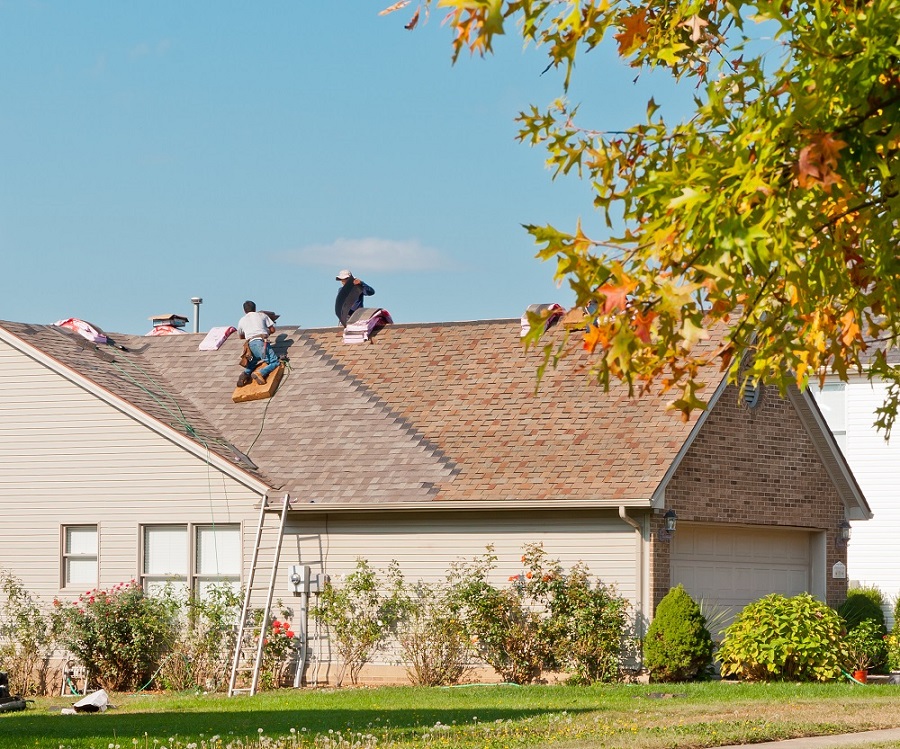 Do you have health insurance? If you're a roofer, there's about a 50-50 chance that your answer is no.
Using data from the United States Census Bureau and the Bureau of Labor Statistics, career website Zippia analyzed which occupations have the highest rates of uninsured workers.
Construction professions fared the worst, according to the report. Of the top 20 occupations that are most likely to lack health coverage, 11 were in the construction field.
Roofers topped the list overall. The data revealed that a staggering 50.5% are missing out on health insurance. Furthermore, of all jobs listed, roofing was the only one that showed more than half of all workers as uninsured.
What common job site hazards do roofers face?
Hazardous occupations like roofing put workers at increased risk for slips, trips, and falls—the most common job site injuries—as well as other potentially fatal accidents. For some workers, however, these aren't the only risks.
Construction Dive points out that these professions are highly likely to be classified as independent contractors. Construction Dive cited a study from the Workers Defense Project, which found that many workers lacked retirement savings and other benefits as well.
Of the 1,435 workers the Workers Defense Project interviewed in six southern states, 57% reported earning less than $15 an hour, and just 5% said that workers' compensation would cover the costs of on-the-job injuries.
In the same study, 40% of workers in Houston, Texas, alone said that they lacked health insurance, retirement savings, paid vacations, and/or sick leave, and more than 30% were unable to take breaks during the day and did not have drinking water provided on the job site.
Can roofers improve on-the-job safety with technology?
Technology is proven to help roofers stay productive and increase profitability. But can it actually make their jobs safer, too?
There's no way for roofers to avoid climbing a roof. However, they can reduce the number of trips up there.
Using technology to obtain roof measurements is one such way to achieve this goal. EagleView measurement reports can help roofing contractors:
Improve job site safety.
Roofers take measurements in order to provide property owners with a preliminary estimate for roofing work. Yet climbing onto a roof, especially one in poor condition, could lead to a workplace injury for a crew member. Help your workers stay safe before you accept a job by completing the bid with an EagleView PremiumReport™. The PremiumReport includes key roof measurements, such as length, pitch, and area, and provides imagery and 3D roof diagrams for the property.
Save time and money.
How long does it take to travel to a prospect's home, measure the location, take photos or create other documentation, and prepare the estimate based on measurements? Chances are you're spending hours on estimating when you could do the work faster. With an EagleView report, you can have the information at your fingertips before you set foot on the property.
Bid with confidence.
Looking to save time and make bids more competitive, too? Try a QuickSquares™ report, delivered within about an hour, to get your bid in fast. When you need the full measurements for a property, you can deduct the cost of the QuickSquares report from your EagleView PremiumReport.
Now it's easier than ever to order a report on a mobile device with the all-new EagleView App. Now available for iOS and Android devices.