April 25, 2018
The Technology Roofers Need to Succeed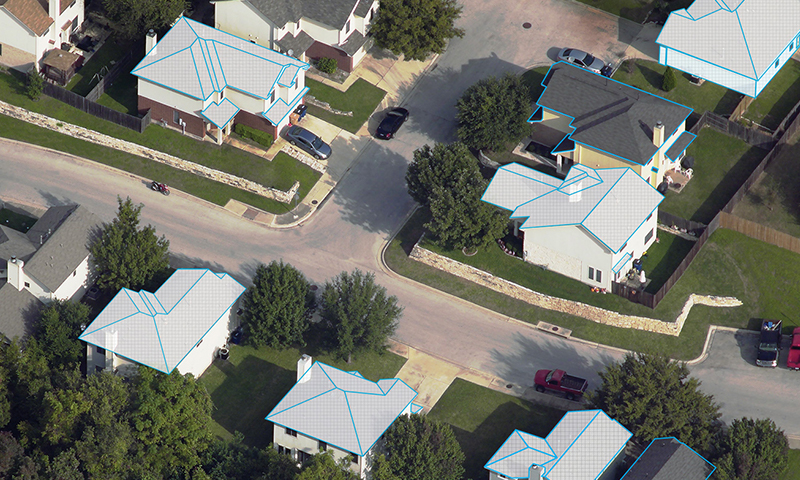 At EagleView, we know the impact that technology can have on a business. From a more streamlined workflow to time and cost savings to improved on-the-job safety, technology is so often the solution.
Nowhere is this clearer than in roofing. Contractors often have many steps to go through to see a job to completion. And they all start with one crucial task: measuring a roof to prepare an estimate.
Where roofers were once required to climb a roof with a tape measure in hand to get roof measurements, technology makes this process so much simpler. Aerial roof measurements can deliver pinpoint accuracy to replace the time- and labor-intensive task of measuring a roof by hand.
EagleView roof measurement reports use patented technology to derive measurements and 3D property diagrams from aerial imagery. With detailed and guaranteed accurate roof takeoffs, roofers have everything they need to Bid with Confidence™ and win more jobs.
Why should roofers let technology give them a helping hand? A little bit of innovation can go a long way for roofers, bringing benefits such as:  
1. Time and cost savings.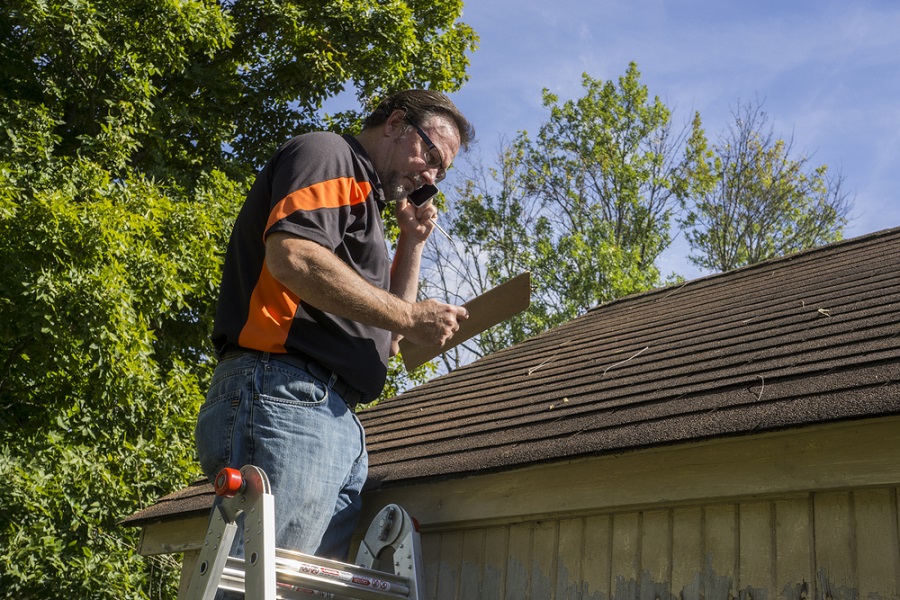 What's a typical roofer's workflow like without technology? A roofer gets a call and schedules an appointment with the homeowner. That roofer then drives to the job site, measures the property, and then does the math to work out area, pitch, and other details. The roofer may keep the homeowner waiting for the estimate.
Human error can cost roofers. If they bid too high, they risk losing the customer. And if they bid too low, they lose profits and have to deal with setbacks like material shortages later on.
Using measurement data in an EagleView report, however, there's no math to do on the job site or back at the office. Roofers can show up with measurements—and a bid—in hand when they first meet with the homeowner.
EagleView reports help roofers save time and get the accuracy they need to place the right bid. By bidding just right, they can win more jobs and boost their overall profit.
2. Improved job safety.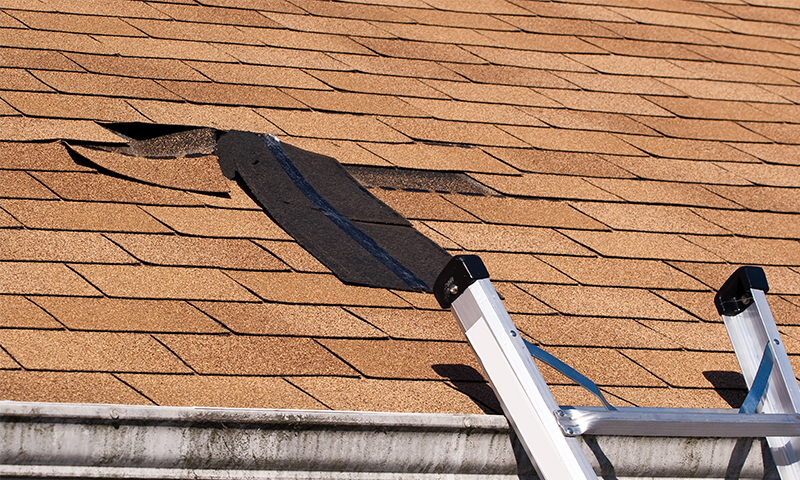 Climbing up onto an unfamiliar roof can be risky for even the most experienced roofers. Data from the Occupational Safety and Health Administration (OSHA) reveals that workers between the ages of 45 and 55 are most likely to suffer a fatal fall on a construction job.
With aerial imagery included in every EagleView report, roofers can see a roof before they even set foot on the property. Aerial measurements can help roofers limit their time on the roof, so there's less risk before a job can even begin.
Falls are the number one most common industry in the construction industry, but the good news is that they are entirely preventable. The National Safety Stand-Down to Prevent Falls in Construction happens in just a few weeks to raise awareness for falls on the job. Take our quiz to see how your safety know-how stacks up.
3. Faster, more versatile bids.
Roofers don't have to be on the computer to see highly detailed property measurements. The all-new EagleView App enables roofers to bid on the go and access EagleView reports anytime, anywhere.
The new dashboard on the app helps roofers keep jobs organized and increase their efficiency. App users can view the most pertinent property measurements in a summary or see the entire report right within the app.
The new app also gives users the ability to upload and annotate their own photos of the property for extra data, keeping their information all in one place. Roofers simply sign in with an existing My EagleView account or create one in the app to begin ordering measurements.
The EagleView App is available for download for Android and iOS devices. Download today!
Learn more at the Western Roofing Expo
Want to know more about the advantages technology can bring to a roofing business? Join EagleView at the Western Roofing Expo from June 10 to 12 in Las Vegas!
Visit the EagleView booth at booth #341 and join us on Monday to two tech-focused educational sessions:
Technology for Roofing Estimates – How to Adapt and Keep Up with Change
Monday, June 11, 2018, 8:45 a.m. – 10:00 a.m.
Roofers are constantly experiencing the struggle between juggling time and placing more bids. Chris Baughman, EagleView's Regional Director for Contractor Sales and a former contractor himself, will explain how technology can reduce human error on every roofing job. Solutions like 3D technology and high-resolution oblique aerial imagery can help roofers have more time for more bids each day.
Join us to learn more about how technology can help roofers keep up with rapidly evolving roofing technology and see greater accuracy on every bid.
EagleView App Demo
Monday, June 11, 2018, 3:30 p.m. – 4:00 p.m.
The new, easy-to-use EagleView App lets users order reports anytime, anywhere. The app enables users to see property measurements on the go, view report status easily, and upload and annotate their own photos of the job site all from a smartphone.
Register for the event and learn more on the Western Roofing Expo website. We hope to see you there!