October 29, 2014
The Importance of Roofing Associations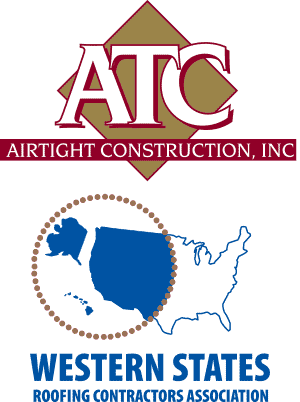 Many contractors may wonder why being involved with roofing associations is important. There are several reasons to be involved including the strong technical, safety and legal support and knowledge that associations offer their contractor members. Yet, when visiting with contractors across the country, one of their top reasons for joining a roofing association is networking. They have found that developing an active network of fellow contractors, distributors and manufacturers from all parts of the industry will improve and grow their business every day.
"It is amazing the people you meet and learn from by being involved in an association," stated Bob Jones, president of Airtight Construction based in Concord, Calif. "It is not only fellow roofing contractors but manufacturer and distribution representatives that support the associations. They are critical to the success of our association but also are great for networking."
Jones, a Western States Roofing Contractor Association (WSRCA) board member has an active role on both technical and membership committees. He is also committed to networking while at the meetings. "During several of our meetings, I was able to visit with Heidi Ellsworth from EagleView Technologies who is on our Associate Advisory committee. She introduced me to many technology offerings along with what EagleView could do. Their newest product QuickSquares™, really caught my attention."
After consulting with EagleView sales consultants, Jones has incorporated EagleView Reports into his workflow. "I really like the PremiumReport for our high-end residential and commercial projects," continued Jones. "But there is a real need for the speed and value of the QuickSquares report. We use that to qualify leads and to prepare quick responses for homeowners. It helps us to understand what the job looks like with the aerial photo and the overall size of the roof. It is this type of knowledge that I am able to obtain and learn from by being involved in my association."
While Jones continues to network and learn from fellow WSRCA members, he is a huge advocate of contractors joining roofing associations. "It is a career- and business-changing opportunity," confirmed Jones. "If you are not participating with local, regional and/or national associations you are most likely losing out to your competition who are taking advantage of the wealth of knowledge and networking that is available."
EagleView is committed to promoting involvement with all roofing associations. Currently, EagleView representatives are active on several roofing association boards including Florida Roofing, Sheet Metal and Air Conditioning Contractors Association (FRSA), Midwest Roofing Contractor Association (MRCA), Roofing Contractor Association of Texas (RCAT), United Association of Storm Restoration Contractors (UASRC) and Western States Roofing Contractor Association (WSRCA).