January 8, 2020
EagleView's Year in Review: 2019
By Rishi Daga
Over the past year, EagleView made significant strides in our journey to define what's possible in high-resolution imagery, artificial intelligence and data analytics. From product upgrades and international growth to a major intellectual property win, our commitment to providing customers with the highest quality products and services has been and remains our top priority.
Here are just a few of my favorite highlights from 2019.
February: EagleView Announces Rebrand
With almost two decades of experience in imagery capture and data extraction, we knew it was time our brand reflected that reality. Given our focus on turning imagery into outcomes, our new identity unveiled in February showcases our evolution as a company and the expansion of our skillset into property and data analytics.
August: EagleView's New R&D Center Launches in India
EagleView's Bengaluru office officially launched in August, demonstrating our commitment to the region and reaffirming India as a global innovation hub. I traveled to India – my native country – to celebrate the inauguration of our office with Robert F. Smith, Founder, Chairman, and CEO of Vista Equity Partners, EagleView's primary investor. Michael Park, EagleView's Chief Product and Marketing Officer (CPMO), visited Bengaluru in October, deepening our commitment to attracting top talent and promoting growth in the region.
Today, our Bengaluru office has more than 100 employees, with plans to grow to more than 500 in 2020. This commitment to growth and development wouldn't have been possible without Robert Smith and Vista Equity's continuing support.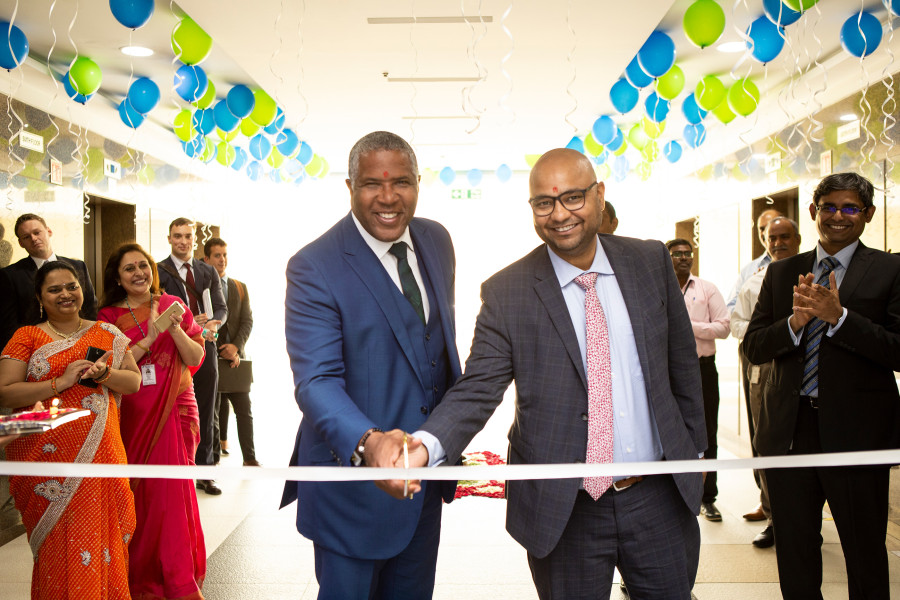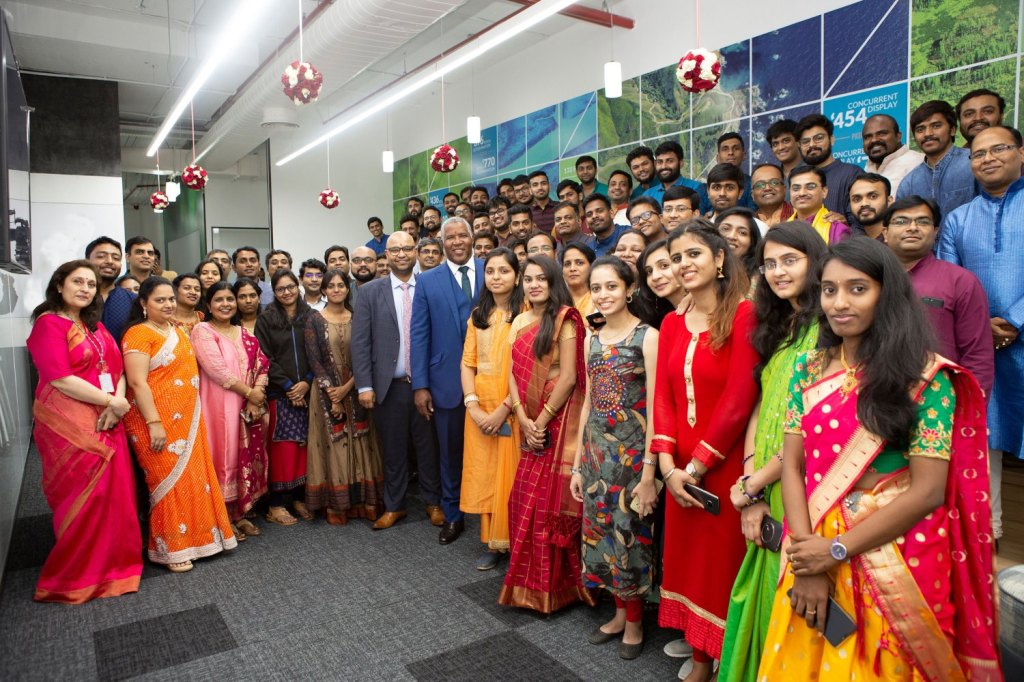 September: Intellectual Property Litigation Heats Up
Our ongoing litigation with Verisk and Xactware heated up in September, as a unanimous jury decision ruled that Verisk and Xactware willfully infringed our patents, awarded us $125 million in damages and upheld the validity of our issued patents. Following this critical win, the judge issued a permanent injunction in October, preventing Verisk and Xactware's further willful infringement of our technology. With this important win behind us, I'd like to thank our customers for standing beside us as we were forced to protect our intellectual property in court.
September & October: EagleView Gives Back After Natural Disasters
With Hurricane Dorian's landfall in North and South Carolina in September, we immediately captured pre- and post-event imagery to assist government customers in recovery efforts. In October, when tornados struck the Dallas-Fort Worth area, EagleView drone pilots were quick to capture aerial imagery and follow up with fixed-wing imagery, which was donated to the market to aid in recovery efforts.
We're dedicated to giving back to the communities we serve by springing into action following natural disasters. Whether a hurricane, tornado or wildfire, we are constantly identifying areas most in need of service and how to prioritize resources to benefit citizens and communities.
Throughout 2019: Product Announcements and Industry Events
EagleView was pleased to participate in several industry events and trade shows in 2019, including the International Roofing Expo, the PLRB Claims Conference and the Florida Roofing & Sheet Metal Expo, where we announced our Suggested Waste Factor to provide a more scientific and consistent approach to helping customers calculate the waste they can expect on residential roof replacements.
Other notable highlights came at the InsureTech Connect (ITC) and Solar Power International (SPI) conferences. At ITC, CPMO Michael Park participated in a panel discussion on the future of drone technology and its real-world applications. Michael also authored an insurance-focused article in Claims Journal and was interviewed by AM BestTV onsite at the conference to discuss the rapidly evolving drone industry. At SPI, EagleView rolled out Inform™ Advanced, which uses remote shading analysis to deliver unprecedented accuracy to solar installers and cut project timelines by up to 50 percent, as detailed by Solar Power World.
We built on many other product offerings in 2019, such as OnSite enhancements for claims processing and a new image capture hardware platform and processing platform, and look forward to growing our list of offerings in 2020.
As we kick off the new year, we look forward to further driving innovation to help our customers grow their businesses, adopt innovative technologies and improve efficiencies. On behalf of EagleView, thank you to all of our customers, partners and team members – sending you best wishes for the new year.
To learn more about EagleView products and updates, be sure to follow us on Twitter, Instagram, Facebook and LinkedIn.