October 22, 2019
Following Dallas Tornado, EagleView Delivers Drone Imagery to Quickly Aid in Response & Recovery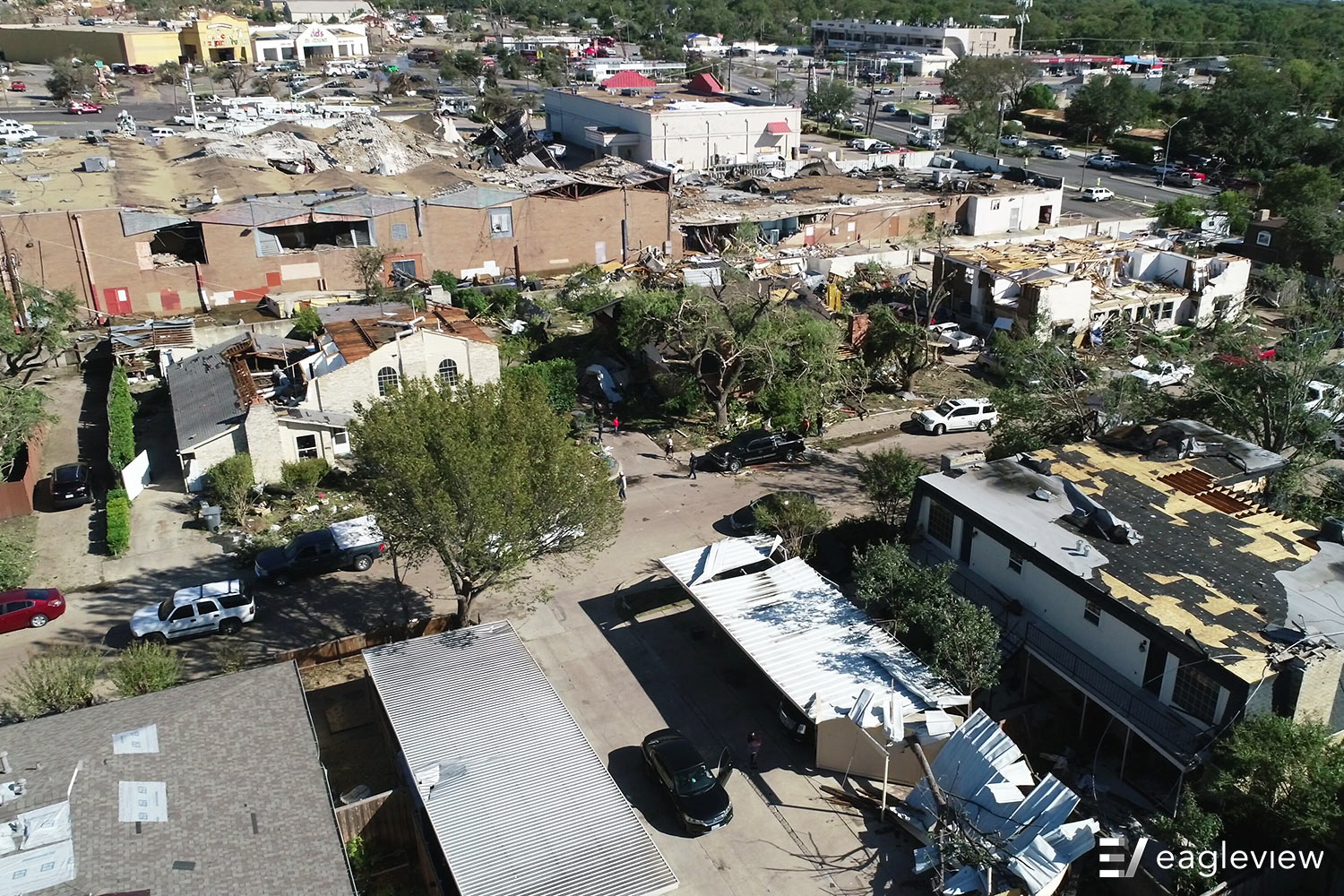 As many in Dallas, Texas, tuned in to Sunday Night Football on October 20, 2019, a life-threatening tornado and accompanying thunderstorm descended on the area. Given the severity of the storm – with winds raging up to 140 miles per hour – EagleView immediately began preparing our fleet of drones to capture images after the storm that would be critical to emergency response and rebuilding assessments.
The next morning, on October 21 – just fourteen hours after the storm passed, the sun rose and air traffic control (ATC) granted approval into the airspace – our drones were in the air, capturing high-resolution imagery of the tornado's path and impact on homes and businesses.
Our drones acted as an immediate response to the storm while our plane ferried from a nearby location to capture fixed-wing aerial imagery. Drones can provide more granular, detailed images than typical satellite imagery. For example, each pixel within a drone image equates to less than one inch, whereas each pixel in a satellite image represents approximately one foot.
These aerial images can help insurance carriers and homeowners complete the claims process more quickly and efficiently, as well as inform contractors' work for repairs or rebuilding. In addition, our images can aid in first response and emergency efforts following a storm such as this, all with the goal of helping people access and return to their homes.
Our drone images show the types and extent of the storm's damage in northwest Dallas: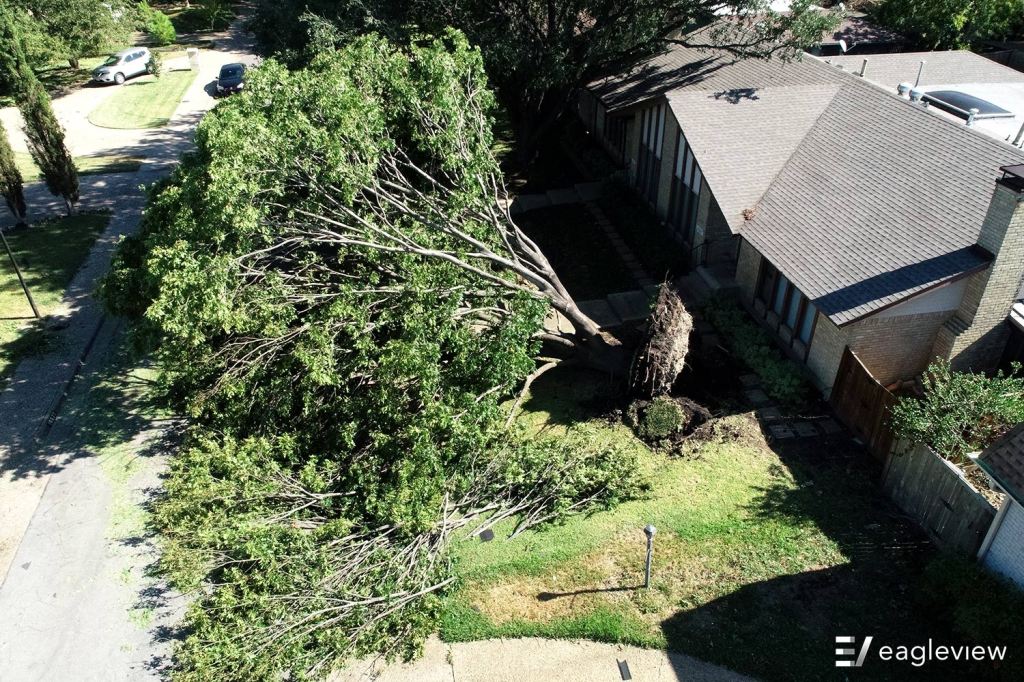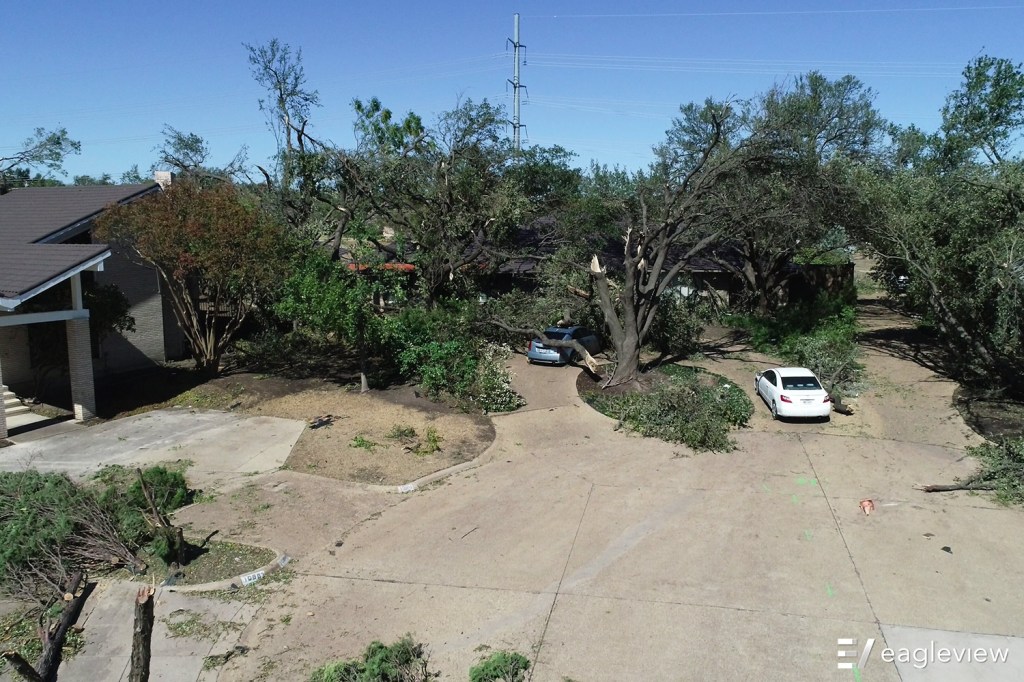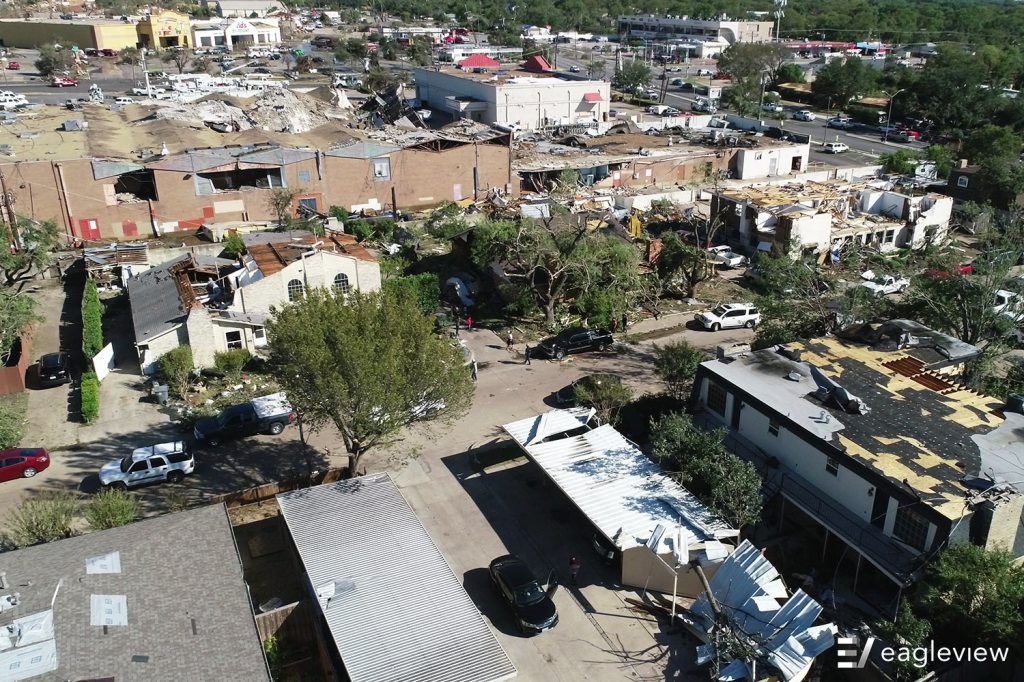 As residents in the Dallas-Fort Worth metroplex assess the damage to their homes and businesses, our images can help public officials determine the location of power outages or downed utilities to avoid putting anyone in harm's way and help prioritize the repairs needed.
In these situations, it's our goal to expedite recovery and rebuilding, and to help residents return home as quickly as possible. More high-resolution images captured from fixed-wing aircraft will be shared as we collect them in the coming days.
To learn more about our products that can support these efforts, please visit our Solutions page.