July 18, 2019
How Eagleview Provides Peace of Mind Ahead of Storm Season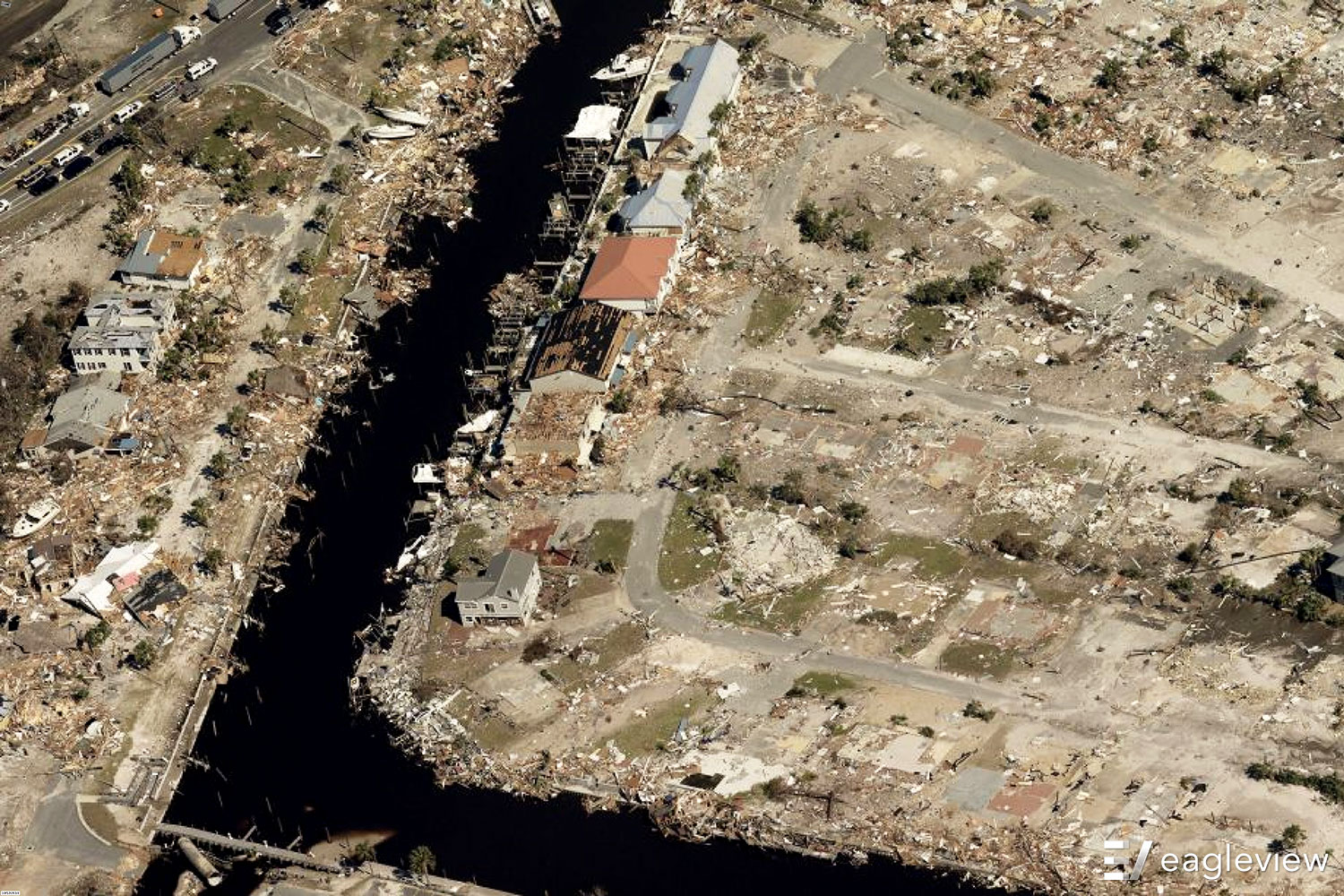 by: Rishi Daga
When Hurricane Sandy devastated the East Coast in 2012, I was one of the lucky ones.
I was living in Manhattan, a good 120 miles from where the storm made landfall near Atlantic City, New Jersey. And I lived in an apartment building that wasn't damaged. But even New York City wasn't immune to the blackouts that hit the area. My wife and I were left without power and heat in our apartment for nearly a month, so we packed up and took up refuge in a Days Inn.
In those moments, the most important thing to us was to get home again, and feel safe and secure.
Our situation was a tiny inconvenience compared to the millions of others who were displaced for extended periods. And for many of them, there wasn't a home to go back to. Sandy's 80 mph winds and 14-foot storm surges destroyed nearly 350,000 homes in New Jersey. The total losses reported to insurance carriers totaled almost $19 billion, and Sandy ended up being the fourth-most damaging hurricane in American history. In fact, the National Oceanic and Atmospheric Association estimates total insured losses from hurricane damage in the U.S. since 1985 at more than $515 billion.
Storm season is here again. We're currently in that period when the threat of tornadoes in the Midwest overlap with the early pattern of hurricanes that will most certainly hit the Gulf and East Coasts. More and more, storms are not a question of "if" but "when." If you live in these parts of the country, you know they're a certainty, and there's always a chance they'll affect you.
But it's also this time of year when EagleView's mission statement is clear: We're dedicated to improving people's lives. And when storms impact lives, our purpose becomes even more laser-focused get people home faster and help them put their lives back together.
EagleView's roots go back as far as 2000, and we've seen storms grow increasingly dangerous over the years. Hurricane Ike caused $30 billion in damages in Gulf Coast Texas and left millions without power for weeks or months; many people never returned home at all. In the wake of that disaster, we knew we had two responsibilities: 1) collect as much information about properties and land in a storm's path before it hits and 2) spring into action as fast as possible to help assess damages and start the rebuilding process. Here's what that looks like in practice:
Before the Storm
Let's be clear, we can't prevent storm damage. What we can do is collect as much data as we can ahead of them. That manifests itself in a few ways.
For one, we make a big investment every year in capturing as much ultra high-resolution Reveal™ imagery as possible in areas that are potentially in harm's way. Properties change all the time – people add on to their homes, they install new roofing, they add decks and other features. That makes it crucial to document everything so we have the most up-to-date information on all properties, which is why we capture that imagery with our fleet of fixed-wing and drone aircraft. We augment that imagery with our proprietary machine learning algorithms to build three-dimensional models of properties. All this data is catalogued and uploaded to the cloud so we can reference it quickly when a storm approaches.
Additionally, EagleView has spent the last decade collecting predictive storm data that tells us exactly what sorts of damages properties and particular roofing materials can sustain from wind and weather events. This helps insurance carriers be aware of what volume and variety of claims they can expect to be filed in the event a storm does hit. That in turn allows contractors to be staged at the right locations with access to necessary materials to begin rebuilding.
When storm season arrives, we're already preparing. We ramp up our staff so we can provide aggressive levels of service for our customers. That includes contracting additional pilots, working with local traffic controllers, expanding our data science team and engaging in real time with our designated disaster response team and in-house meteorologist.
When the Storm Hits
EagleView doesn't sleep after a tornado or hurricane. Our disaster response program is a 24-hour undertaking. Besides our meteorologist tracking the path of the storm and reaching out to customers potentially in its way, we're working with local governments and the Federal Aviation Administration to do what we do best: get in the air as soon as possible. We're often granted priority access to fly after a weather event, giving us exclusive access to survey and document damage to affected areas. If it's not safe enough for our manned fixed-wing aircraft, we work with our network of hundreds of drone operators to capture imagery of the affected areas.
Thanks to our historical image library, we can quickly compile before-and-after views of the damage through our CONNECTExplorer application, which we supply to our various customers in the insurance, construction and local government spaces. Here again, our machine-learning algorithms can fill in the blanks to help assess damage in tens of thousands of properties in real time, a "virtual inspection" process that can be completed on a large scale without the risky process of sending humans out to dangerous post-disaster sites.
As a result, insurance carriers get a better idea of the volume and total dollar value of incoming claims. Contractors better understand how much they'll need to replace and what materials they need to order. And local authorities have a better idea of the overall damages their community has sustained, and how much disaster relief they'll need. Most importantly, this is all done remotely, safely and quickly – often as fast as 24 to 48 hours post-event.
We can't emphasize this enough: The recovery process after disasters is emotionally taxing on those affected by them. This is where EagleView aims to provide the most public good while doing what we do best – working behind the scenes to help communities and families piece their lives back together more quickly. From advising first responders and emergency management on the quickest way to get people and resources in and out of an area, to helping insurance carriers process claims more quickly, allowing contractors to respond to inquiries and begin working swiftly, and being the eyes and ears for assessors who report total damage to federal agencies, every EagleView employee knows how important our work is during and after a storm.
We can't prevent storms or keep people out of their way. But what we can do is be part of the rebuilding process. Homes and properties can be replaced, but our customers' peace of mind and feeling of security are far more precious. And that is priceless.
Rishi Daga is the CEO of EagleView. Follow him on Twitter @_rishidaga.