March 11, 2021
Tornado Season is Here – and We're Standing By

EagleView's response efforts in 2020 highlight the company's dedication to assisting in post-disaster efforts
USA Today recently reported that the 2021 tornado season may be even more destructive than normal due to La Niña, one of the main drivers of weather around the world. In fact, this upcoming season could rival the 2011 tornado season that saw over 550 Americans lose their lives.
As contractors are beefing up their capability to deal with these storms, EagleView is at the ready to respond quickly and effectively. Last year, we sprang into action to capture post-event imagery for local government customers following two devastating tornadoes.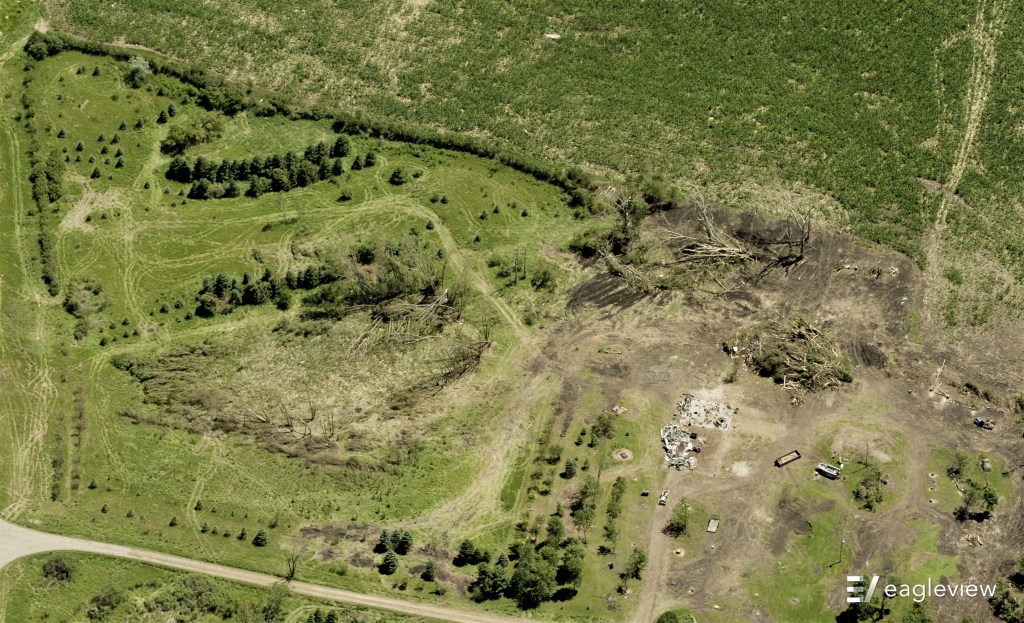 An EF-4 tornado in Otter Tail County, MN, had winds of up to 170 miles per hour and destroyed plenty of trees, cropland and a machine shop. Similarly, our post-event imagery was provided to the county free of charge.
Following disaster events like these, our construction and insurance customers also need quick and easy aerial measurements to begin springing into action. Fortunately, EagleView's always-accurate property reports powered by high-resolution aerial imagery and machine learning are here to help, available within hours to ensure your business can begin rebuilding as soon as possible without having to visit potentially dangerous or damaged sites.
We also integrated a Live Chat function into our Support page to ensure that your questions and any issues are being resolved quickly. Feel free to check out the page and familiarize yourself with the platform, so you're ready should the need arise during a busy storm season.
As always, we're here to help you. Let's get through this potentially historic tornado season – together.