July 13, 2017
We Want to See #EagleViewEVerywhere

Show off your love for EagleView and get the chance to win an awesome prize!
Starting this month, EagleView will host a monthly contest that gives you the chance to win an Apple iPad Mini. Just get one of the decals below, place it somewhere you can show it off, and post it to social media.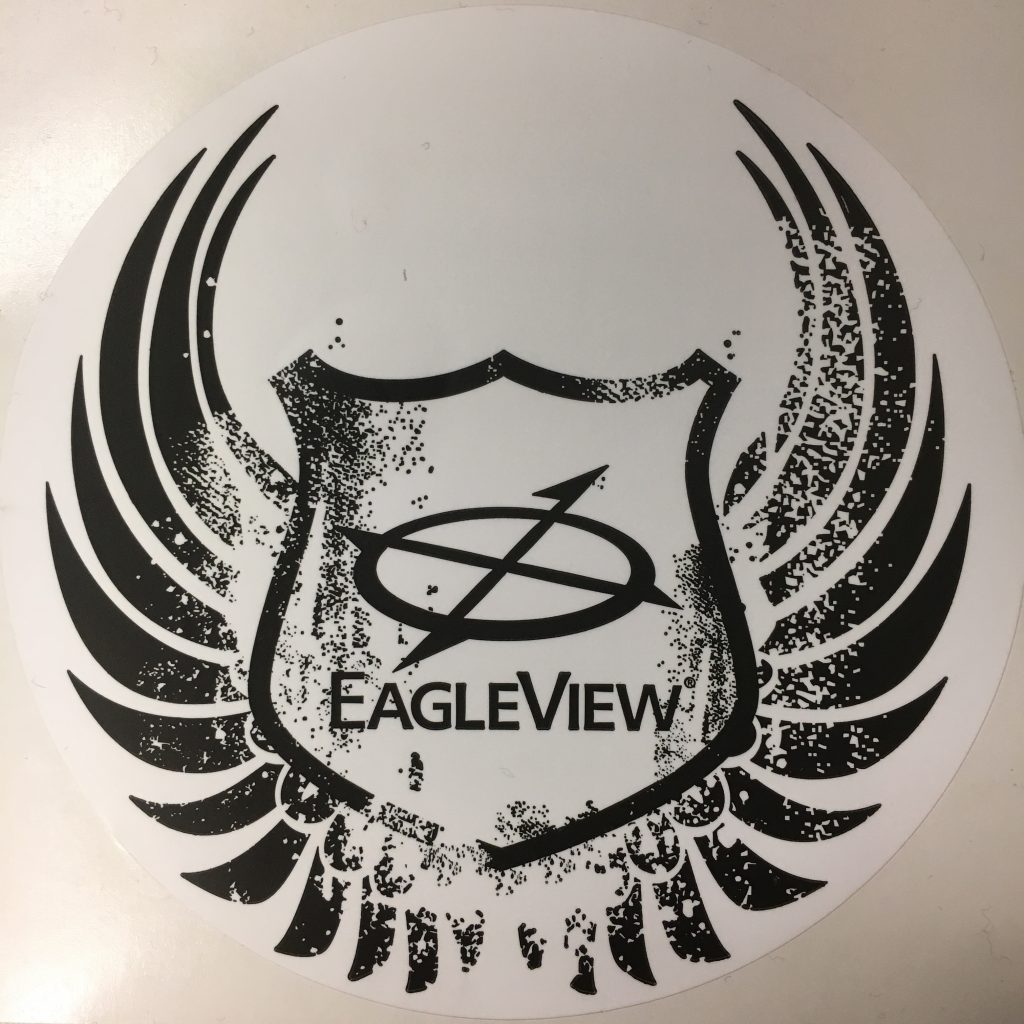 How can you enter the #EagleViewEVerywhere Social Media Decal Contest?
Just peel, stick, and share!
Snap a picture of your EagleView decal anywhere–be creative!
Post it to your social media account with the hashtag #EagleViewEVerywhere and make sure to tag us
Cross your fingers–you could win an Apple iPad Mini!
Need to tag us? We have accounts on Facebook, Twitter, LinkedIn, and Instagram. (Be sure to follow us, too, if you haven't already!)
Photos will be judged on their creativity and originality, but that being said, please keep it safe and legal. One winner will be chosen each month and contacted through their social media account. The winning photo will be reposted on our company social pages.
Where can you get your own #EagleViewEVerywhere decal?
Be sure to keep checking our all-new Events page to see where we're heading next.
The fine print
Each monthly contest begins at 12:00 a.m. EST on the first of the month and ends on the last day of the month at 11:59 p.m. EST. The contest is not for EagleView employees or immediate family members. EagleView is not responsible for any items damaged by the decal. By participating in the contest, you agree to the terms and conditions posted below.
Please read the Social Media Decal Contest Official Rules for additional eligibility requirements and other information regarding the contest.
We can't wait to see #EagleViewEVerywhere!