June 7, 2018
Apogeo Spatial: EagleView Evolves and Specializes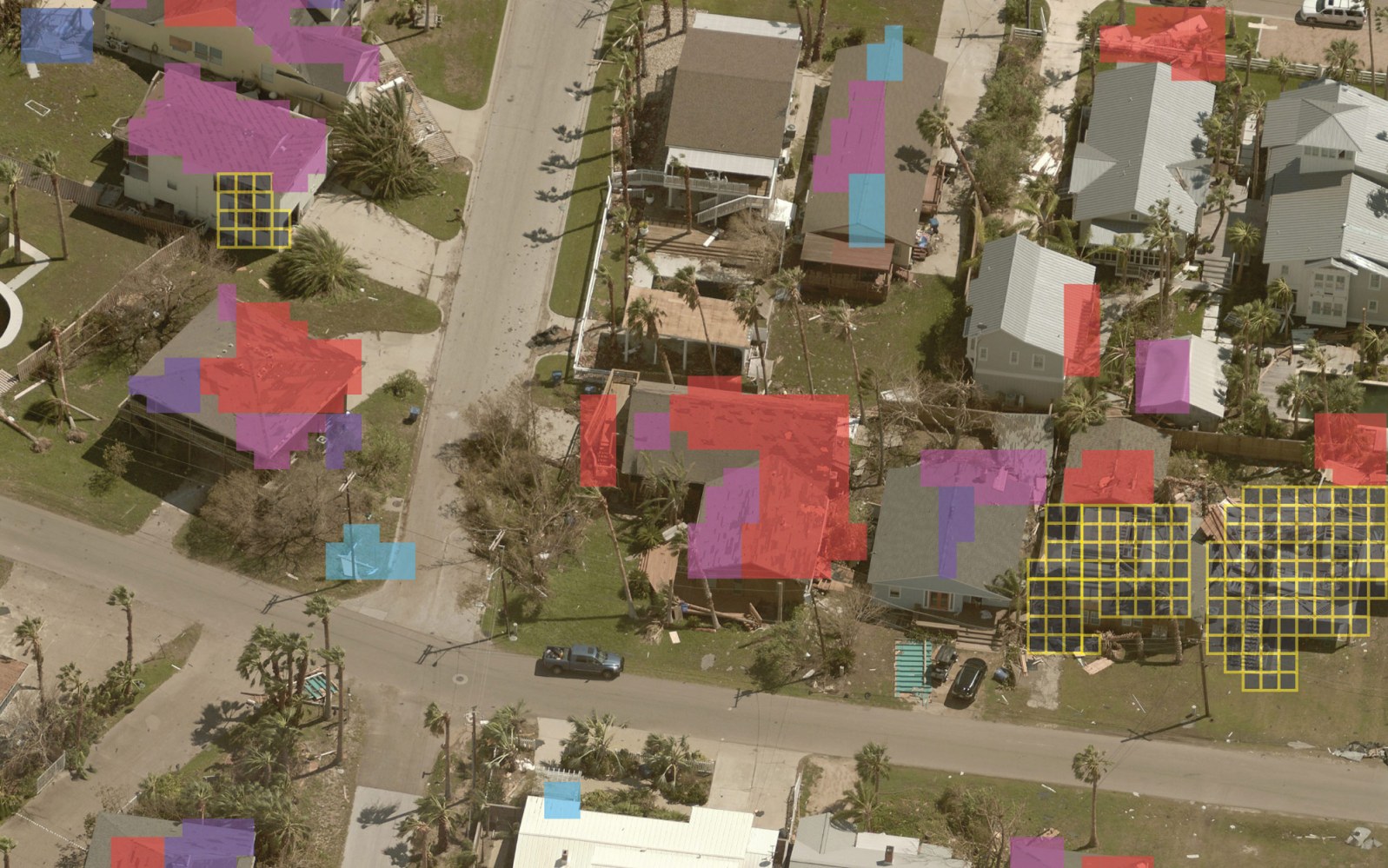 Dr. Shay Strong, Director of Data Science & Machine Learning at EagleView, is responsible for developing and advancing EagleView's machine learning technologies. These products help professionals across a variety of industries better understand the communities they serve.
Shay was interviewed for the most recent issue of Apogeo Spatial and explained how EagleView has evolved through its use of artificial intelligence.
For nearly two decades, EagleView's core product has been its roof reports: high-resolution imagery of individual properties with very accurate measurements. "Essentially, think of a 3D wire frame of a house, with all the walls and the roof and all of those key components labeled and accurate," says Strong. Part of her team is responsible for automating that process using AI. It is also developing new capabilities for drone-based analytics for EagleView's OnSite program, which deploys drones for insurance customers to collect hundreds of images at addresses that have suffered damage or need inspection. "My team is responsible for developing the models, spinning up the cloud infrastructure for processing the imagery that comes back, and annotating the individual images." Additionally, the team obscures all personal identifiable information, such as faces and license plates.

Another big effort for Strong's team is to deploy stormAI, which is focused on fast response for catastrophic natural events, such as fires, hurricanes, and floods. "We developed some models that can ingest satellite and aerial imagery at multiple resolutions and provide quick turnaround spatially resolved maps of where various degrees of damage have occurred," she says. Additionally, EagleView's petabytes of imagery collected often multiple times a year at a resolution of less than 3 inches enables it to categorize every single attribute on individual properties. "Our AI can determine pools and solar panels and roof condition and architectural features. We are developing a nationwide database with time-series information on individual properties."
Read more about Shay and EagleView's use of machine learning in storm response on Apogeo Spatial.