May 10, 2016
CONNECT™ Your County Agency!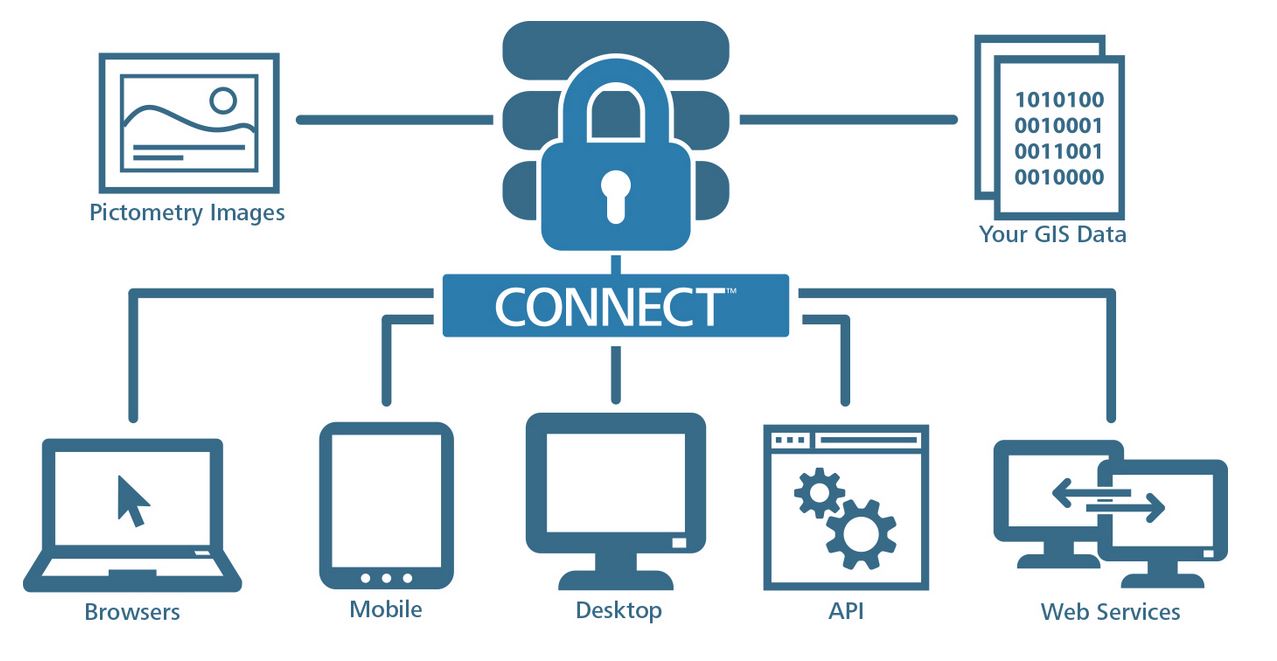 Did you know that our CONNECT™ platform provides imagery access that can be shared across multiple departments?
Here are some ways that departments across your jurisdiction can benefit from access to the high-resolution aerial imagery and analytical tools offered through CONNECT.
ASSESSORS AND APPRAISERS
Time and gas savings in not having to conduct field inspections, particularly for rural or hard-to-access properties
Formal and informal appeals
Preview properties for additions, new construction and permits prior to a field visit
Investigate land use classifications
Measure square footage, area, heights, lengths, widths, distances, angles and elevations of buildings, properties and roads
Achieve ROI and gain new revenues
COMMUNITY PLANNING, ENVIRONMENTAL ASSESSMENT, AND DEVELOPMENT
Inspect proximity of new developments to housing, schools and roadways
Measure angles, area, distance, height and width of any structure or property
View parcels from multiple directions to identify modifications to properties not recognizable from traditional drive-by photos or orthogonal images
Examine environmentally sensitive areas
LAW ENFORCEMENT
Identify staging and surveillance areas
Search, raid and seizure planning
Preemptive and concurrent tactical planning
Pictorial references for court presentations and search warrant applications
FIRE DEPARTMENTS
Pre-plan responses for major structures and facilities
Zoom in and inspect structural compositions, roof layout and access points
Access structural inventories such as sprinklers and hazardous material lists
Send coordinates of house numbering systems to MDTS in vehicles en route
9-1-1
Quickly view a location using a Lat/Lon coordinate or physical address
View alternate traffic routes to incidents
Provide remote guidance on location of electrical wires and other obstacles that might impair equipment or helicopter access; clearly see all that otherwise might not be seen at night
Monitor foot chases through visual clues and provide assistance to officers on the scene
Plan for evacuation and traffic control
ENGINEERING, TRANSPORTATION AND UTILITIES
Import data from GIS and other sources to assess location of water mains, electrical distribution systems, and zoning information
Calculate acreage or square footage
Review properties for planning rights of way and easements
View neighborhoods from growth and traffic flow analysis
Access Pictometry imagery though CONNECTExplorer™ or on your mobile device through CONNECTMobile ™, available through Google Play or the iTunes store.
Want to learn more? Head to our website.