September 24, 2015
Case Study: Converse County Manages Rapid Growth Using Pictometry Aerial Imagery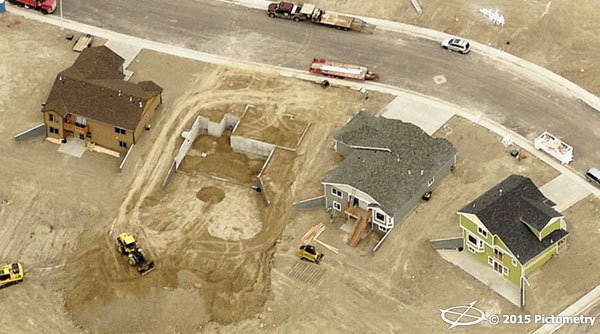 With a diverse amount of land in Converse County, Wyoming, it's nearly impossible to access every parcel. Converse County is rural, covering a geographic area of 2.7 million acres and over 4,200 square miles. From flatlands and national forests to residential and mountainous regions, field visits can be demanding. When introduced to Pictometry® imagery, Dixie Huxtable, Converse County Assessor, knew that it was a tool that would be useful in all aspects of the county.
Due to the need for financial support, the interest in Pictometry imagery for Converse County became a co-op with participation from the City of Douglas and the Town of Glenrock in addition to Weed and Pest Management, the Converse County Soil Conservation District and the Bureau of Land Management (BLM) on a state level. About one quarter of the cost was covered by other entities, making the project even more appealing.
Huxtable was determined to gain support for her campaign to implement Pictometry imagery and tools throughout the county and she looked to Pictometry for help. A representative assisted her in creating a presentation for fellow county employees to highlight the solutions and possibilities that the use of Pictometry imagery would bring to the table.
Read more about what Pictometry imagery did for Converse County.