August 25, 2020
EagleView Announces Major Contract to Help State of Wyoming Better Assess Property Values Regardless of Location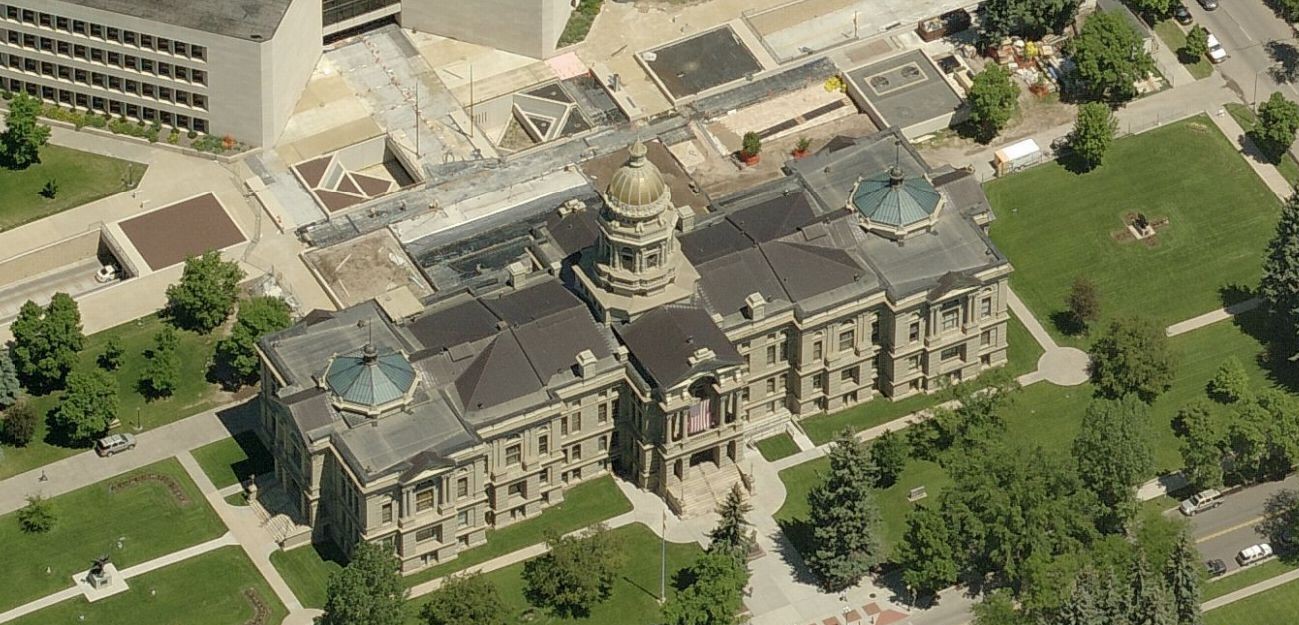 Wyoming county officials now using EagleView aerial imagery to capture property use fairly across complex state terrain
BELLEVUE, Wa., August 25, 2020 – EagleView, a leading technology provider of aerial imagery, data analytics and GIS solutions, today announced a major six-year contract with the State of Wyoming to provide highly detailed aerial imagery and change detection solutions throughout the state. This investment will further the Department of Revenue's mission of uniform assessment, valuation, and taxation of locally assessed property for all Wyoming residents.
Under the agreement, EagleView will fly an estimated 10,000 square miles over Wyoming every two years. EagleView's high-resolution aerial imagery will detect property changes, help identify properties in need of potential onsite inspections, and assure razed properties are removed from the county tax roll.
Under a similar contract agreement, Las Animas County, Colorado has added more than $80 million in assessed value since 2016 that was not previously in its property records.
"While extraordinarily beautiful, Wyoming's mountainous terrain and open prairies make it a challenge to assess many properties. These issues can be compounded by inclement weather and intermingled private and public lands," said Brian Judkins, administrator of the Wyoming Department of Revenue Property Tax Division. "Accurately assessing these properties is a critical component of the revenue that supports our local and county services, including schools. By working with EagleView, we can ensure that we have provided the assessor with the latest technology for all properties. EagleView also offers multiple agencies a new degree of safety and accuracy in today's environment."
"Converse County has worked with EagleView since 2009 and has realized a strong return on our investment," said Dixie Huxtable, assessor, Converse County, Wyoming. "We have discovered property that resulted in millions of dollars of market value being added to our tax roll over the years, while also improving the efficiency of our office procedures and field reviews."
"EagleView is proud to serve the State of Wyoming and its 23 counties," said Doug Tonnemacher, vice president, government – western region for EagleView. "Our aerial imagery covers 98 percent of the United States. Combined with our ChangeFinder™ solution, EagleView helps counties identify revenue opportunities to reduce budget shortfalls while keeping assessors safe and efficient and ensuring accurate property records."
"EagleView has captured high-resolution imagery for more than half of the 3,143 US county governments," said Chris Jurasek, CEO of EagleView. "Our strong, long-term relationships with customers like the State of Wyoming are at the core of what we do, and we highly value this partnership and the opportunity to make Wyoming's communities stronger."
Fitted with highly sensitive camera equipment, EagleView's fixed wing aircraft simultaneously capture top down (orthogonal) and angled (oblique) images with viewable detail to 2" above the ground – 70 times clearer than satellite images. The images captured are then compared with older EagleView or federal government images to detect property changes made between assessments, such as new development or demolition.
EagleView oblique and orthogonal imagery also informs Wyoming's public safety systems, including its 911 service, ensuring updated mapping of access and egress points from properties, utility equipment, and natural features such as waterways and firebreaks.
About EagleView 
EagleView is a leader in aerial imagery, machine learning-derived data analytics and software, helping customers in different industries use property insights for smarter planning, building and living. With more than 200 patents, EagleView pioneered the field of aerial property measurements and has the largest multi-modal image database in history, covering 98 percent of the U.S. population. Flying over 9.5 million linear miles every year, EagleView's coverage is the most extensive and up to date, enabling local government and business customers to use the most accurate data to make timely and informed decisions. For more information, call (866) 659-8439, visit www.eagleview.com and follow @EagleViewTech.
###
Media Contacts:
Annette Hamilton
mediarelations@eagleview.com
Susan Millerick
susan.millerick@eagleview.com