January 25, 2023
EagleView Adds Imagery Options to EagleView Cloud, Including 1-inch Oblique Images, Enhancing the Service to Help Governments Make Better and More Confident Decisions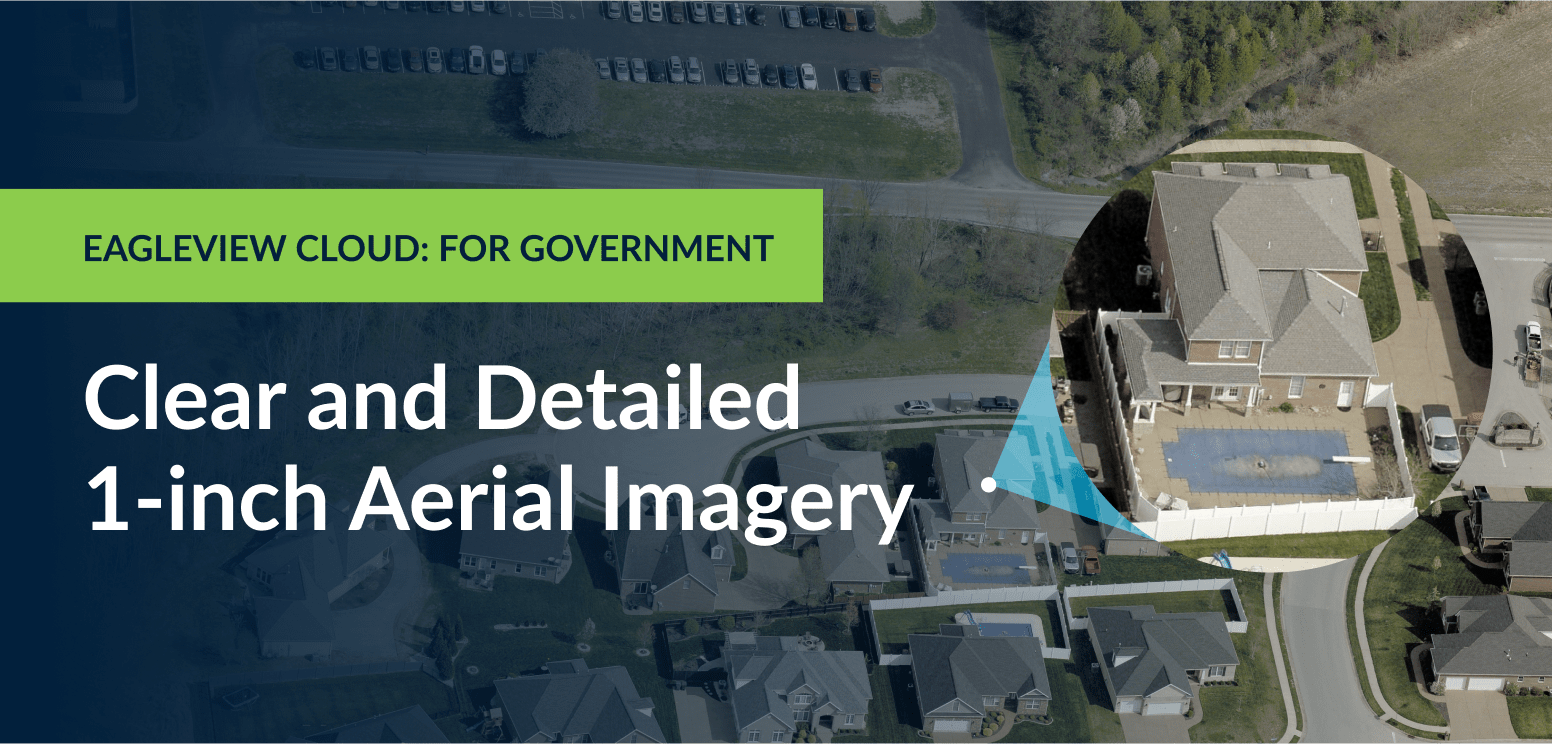 1-inch GSD Oblique Images Help Governments Gain Valuable Insights on Buildings, Homes and Properties. 3-inch Orthogonal Images Provide an Additional Top-Down View, and Are Now Available Multiple Times Per Year.
ROCHESTER, NY, Jan. 25, 2023 – EagleView Technologies, Inc., a leading provider of aerial imagery, software and analytics, is enhancing EagleView Cloud for government customers. The company's signature imagery and software service features clear aerial imagery, accurate property measurements and easy-to-use software and analysis tools. EagleView Cloud is a critical resource for government departments including property assessment, GIS, public safety and public works.
EagleView Cloud now includes 1-inch ground sample distance (GSD) aerial imagery, which is the industry's highest standard with each pixel representing one square inch of ground area. The oblique imagery, which is usually captured at a 40 to 45 degree angle, provides enhanced clarity and side-angle views of buildings, homes and properties. This allows governments to see property changes, analyze roads and infrastructure, and produce accurate property assessments.
"The added clarity (of 1-inch imagery) just gives us so much accuracy and people are able to spend less time in the field as a result," said Mike Schonlau, GIS Administrator for Douglas County, Nebraska. "We can often capture what we need from the desktop instead of having to even make a field visit."
Along with the inclusion of 1-inch oblique imagery, EagleView has added 3-inch GSD orthogonal imagery to EagleView Cloud. Captured at 3-inch GSD, or better, these orthogonal images help governments identify structural changes to buildings, additions to homes and the condition of impervious surfaces. The orthogonal images, which are priced competitively, offer a top-down view and can be delivered annually, or multiple times per year.
"EagleView's proprietary image capture systems and technologies help us generate the best imagery possible to provide governments what they need to do their jobs best," said Chris Jurasek, EagleView's Chief Executive Officer. "Innovation is at the core of who we are and what we do."
EagleView Cloud will next be available in commercial industries including insurance, construction and solar.
To learn more about EagleView Cloud visit: eagleview.com/eagleview-cloud
About EagleView
EagleView is a leader in geospatial technology, providing solutions that transform the way our customers work. EagleView has the largest geospatial data and imagery library ever assembled, encompassing 94 percent of the U.S. population. EagleView's unique technology portfolio comprises more than 300 patents, enabling it to offer highly differentiated software, imagery, and analytics products for multiple industries.
Media Contact
Ryan Stalzer
ryan.stalzer@eagleview.com