May 10, 2023
Everything You Need to Know About Unlocking the Bipartisan Infrastructure Law Funds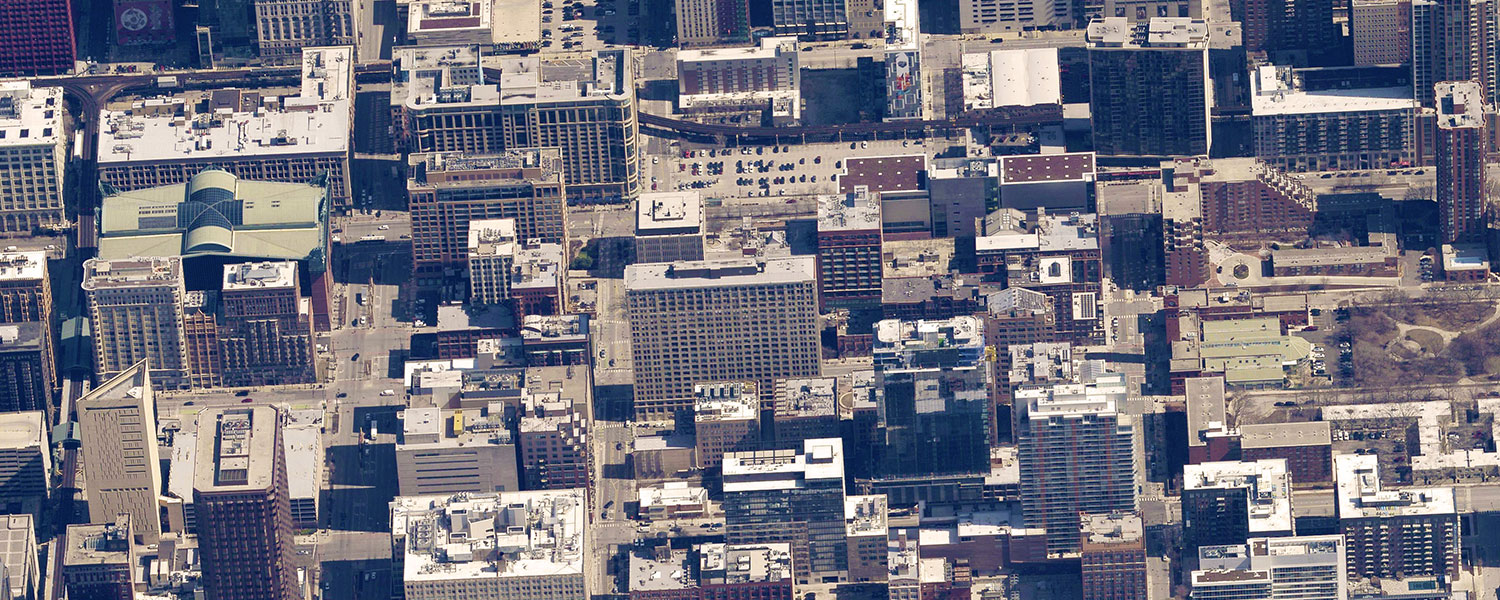 The Bipartisan Infrastructure Law (BIL) that was passed in 2021 provides a once-in-a-lifetime investment in U.S. infrastructure and a crucial opportunity for state and local governments to unlock unprecedented funding for their communities. However, getting to know the law well enough to successfully win a grant and access funding can feel like an insurmountable hurdle given the law's extent, complexities, and rules. EagleView and the National Association of Counties (NACo) recently conducted a webinar to break down this important piece of legislation.
During the webinar, we were joined by Jessica Jennings, Legislative Director, Transportation and Rural Action Caucus, NACo, as well as our own Erin Ford, Vice President for EagleView's Eastern Region. Watch the full webinar on-demand here to get all the details about the BIL and how your jurisdiction can leverage the billions of dollars it's making available, or read on to get a snapshot of what we discuss in the event.
What Is the Bipartisan Infrastructure Law (BIL)?
Also known as the Infrastructure Investment and Jobs Act, the BIL is a historic investment in America's infrastructure. The law authorizes nearly $1 trillion over five years ending in 2026 for traditional infrastructure sectors. The most funding ($550 billion) is allocated for new investments, and $284 billion of that is designated for transportation. The other sectors of investment include:
Water: $55 billion
Broadband: $65 billion
Energy and power: $73 billion
Environmental remediation: $21 billion
Western water infrastructure: $8.3 billion
Resiliency: $46 billion
Transportation includes a slew of categories such as roads and bridges, safety, airports, electrification, and more. Why is this important for state and local governments, specifically?
Jennings points out that this law was a long-time coming and is a much-needed investment in the United States' modernization. Local governments own 78% of transportation infrastructure, and when you add in state governments, you get 97% ownership. These governments should be the ones benefiting from the funding to support roads, highways, and bridges that have seen years of underinvestment. While many of these passageways don't carry the volume as federally-run avenues, they are often the only ways in and out of the given community. By far, state and local governments outspend the federal government on infrastructure.
Getting Started With the BIL's Funds
So how do you access these billions of dollars for your region? There are four ways.
Competitively
Formulas
Suballocations
Loans
Jennings advises any county or local government to focus on the competitive category because applying for grants is the primary way a county or local government is going to access transportation funds. The BIL makes over $100 billion available to state and local governments over five years via the United States Department of Transportation (USDOT) discretionary grant opportunities. Watch the full webinar to learn more.
How Can You Apply for BIL Funds?
An application can be time-consuming, and there are several potential forms that go into the transportation applications, but the most important aspect of your application for your project is your "project narrative." Jennings explained that this is where you have the opportunity to describe why your project deserves the funding.
Use the grant notice description to help you draft your narrative—reflecting points from the description to ensure your narrative is aligned with the goals of the grant. It's also helpful to identify keywords within the grant notice, and pull them through into your application.
If your application is unsuccessful, there are some steps to take:
Try, try again! You have an opportunity to apply again.
Your application could be fast-tracked for money from a different category.
DOT might give you direct feedback on why you didn't get it, which could help next time.
If you do receive an award, funds must be spent within five years after the grant agreement is executed. Note that the post-award process is extensive and will require quite a bit of work because you need to demonstrate you are complying with federal requirements.
EagleView and Infrastructure
EagleView does more than just offer superior high-resolution aerial imagery and geospatial data for local governments. Erin Ford pointed out that EagleView has over 34 direct representatives—both sales and technical—who build relationships with local governments in order to understand their needs. "We look for ways to help our customers fund these projects," he said.
EagleView understands that local government projects are not one-size-fits-all, and we work with you to customize a solution so you can reach your individual infrastructure goals. EagleView's technology and expertise enables local governments to make smarter decisions about projects in their jurisdictions faster and with greater safety.