May 14, 2018
The Wait Is Over: The FutureView 2018 Agenda Is Live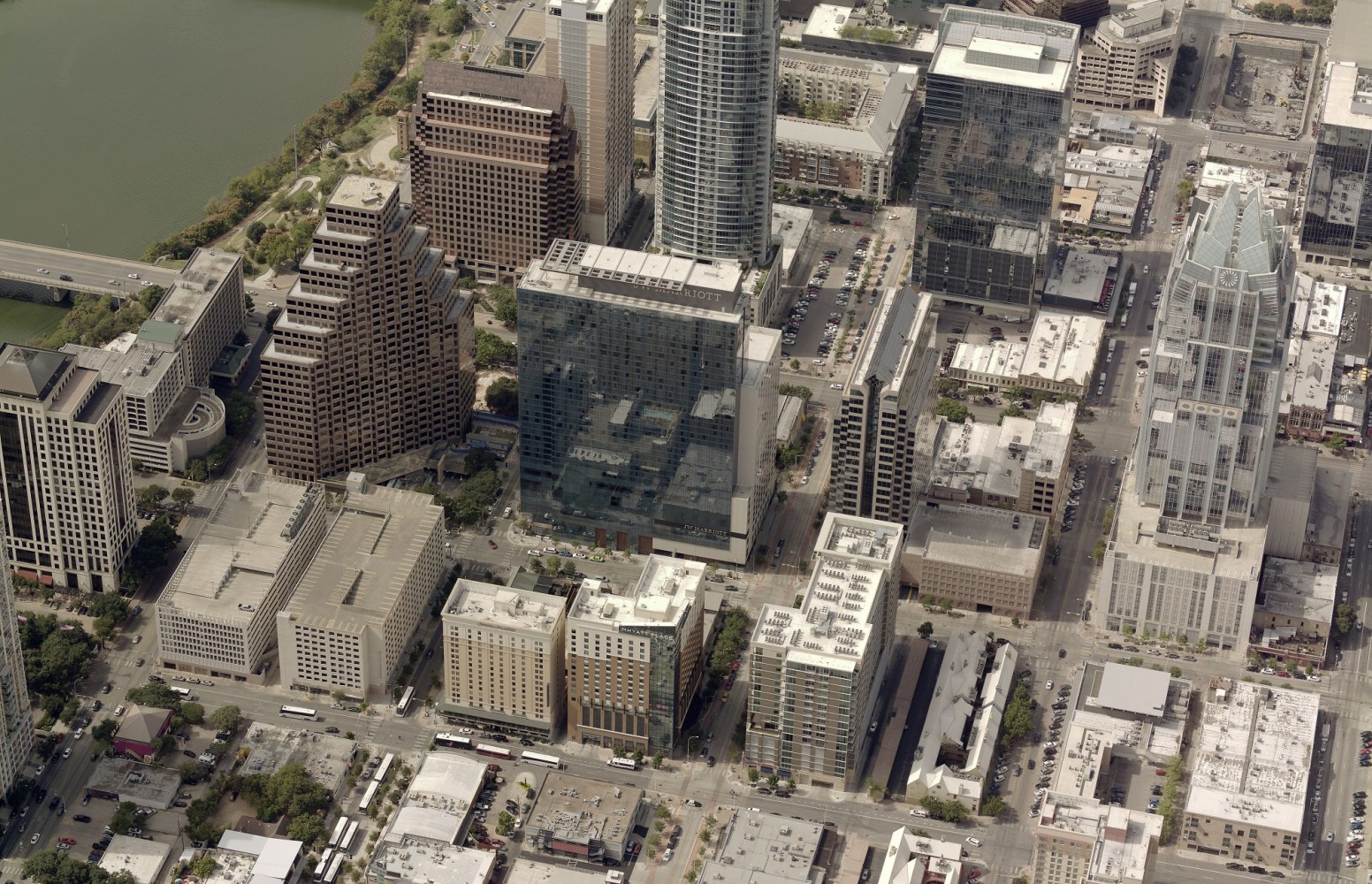 With fewer than four months left, this year's FutureView conference is shaping up to be the best yet. The advanced training and user conference for Pictometry® imagery users in government will take place from August 27 to 30 in Austin, Texas.
Attendees at FutureView 2018 will experience a "Resolution Revolution." Over the week, they'll see exactly how high-resolution aerial imagery and data analytics give them the answers they need to make empowered decisions.
We don't want to brag or anything, but we think FutureView 2018 is a must-attend event. Here are five things that you won't want to miss this year in Austin:
1. Hands-on Training Like You've Never Seen: View the Agenda
With assessment, GIS, and public safety professionals slated to attend FutureView 2018, we have training sessions and workshops tailored to everyone's needs.
Back by popular demand: Kristy Dalton, a.k.a. GovGirl, will lead a workshop on social media for government agencies. We have more industry experts this year than we've had before.
We'll also have special guests and presentations that will help you tap into your leadership skills—no matter which department you sit in.
EagleView's training team will also run through some hands-on exercises that will help you get the most out of Pictometry imagery. We've revamped the agenda to include more training sessions focused on real-world applications for beginners as well as advanced users. We heard your feedback after FutureView 2017 and have ensured that this year's sessions are more engaging than ever.
In this year's workshops, you'll use CONNECTExplorer™ to traverse the Oregon Trail, participate in a mock search-and-rescue mission, and see how you'd stack up in a zombie apocalypse.
Please note that to enroll you will need the email address and conference registration confirmation number, which you should have received via email.
2. Engaging Presentations from Your Peers
Last year, we heard from real Pictometry imagery users just like you about how to get the most out of EagleView's solutions.
This year, we have all-new sessions lined up. Choose from sessions in the assessment, GIS, or public safety tracks or attend a little bit of everything for some variety.
3. Captain "Sully" Sullenberger's Keynote Speech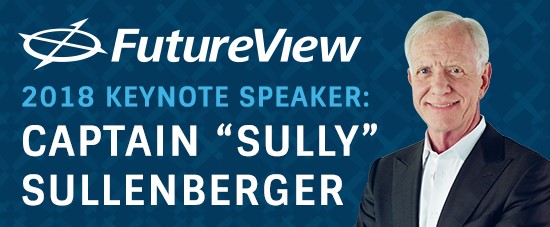 Recently, we announced that Captain "Sully" Sullenberger will deliver the keynote speech to kick off FutureView 2018.
Captain Sullenberger became internationally renowned on January 15, 2009, when he and his crew safely guided US Airways Flight 1549 to an emergency water landing in New York City's frigid Hudson River.
After his speech, you will come away with insights that you can apply in your professional and personal life.
4. Not One but TWO Customer Appreciation Events
If you were with us last year in Nashville, you probably remember the customer appreciation event we held at Tequila Cowboy.
This year, we're hosting two different parties on two different nights, and we'll have other fun surprises in store. Stay tuned for more details!
5. The Bustling Neighborhoods of Downtown Austin
FutureView 2018 will be located right at the heart of downtown Austin. When you have some downtime from this action-packed conference, you'll have plenty of entertainment options close by.
Want to know what's happening in the Texas capital? Explore our interactive map to find out what you need to experience in Austin!
Haven't registered for FutureView yet?
You still have time! Register now, and you'll receive a free water bottle upon checking in to the conference. Get the instructions here.