October 6, 2017
FutureView 2018 Heads to Austin, Texas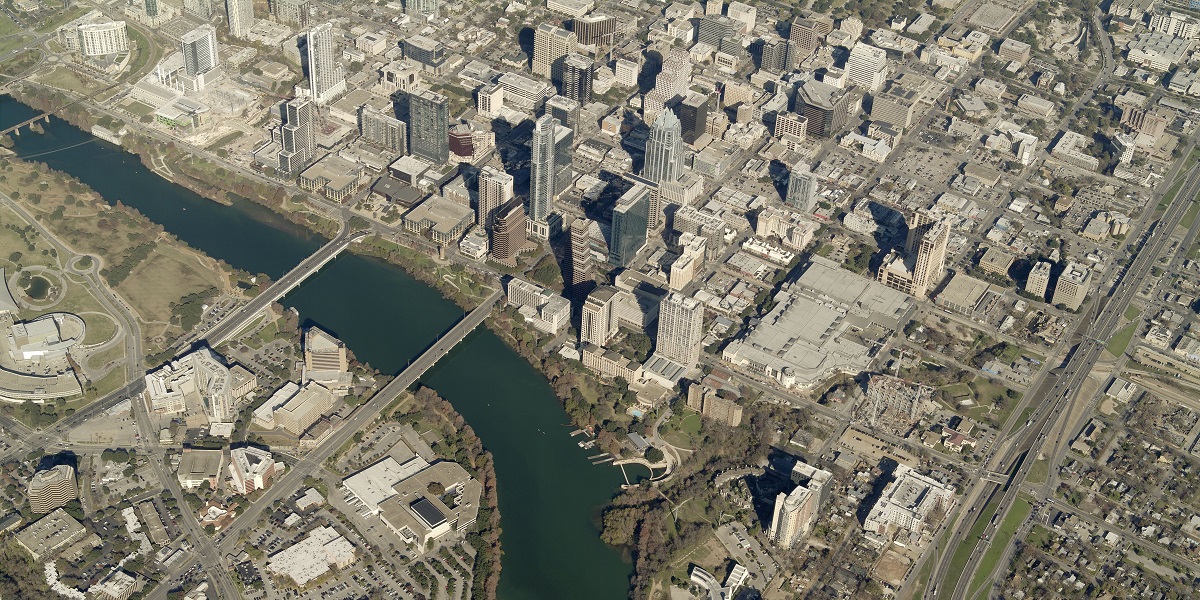 FutureView, the advanced training and user conference for Pictometry® imagery users, is heading to Austin, Texas, from August 27 to 30, 2018.
Attendees at FutureView 2018 will experience a "Resolution Revolution" to see exactly how high-resolution aerial imagery and data analytics give them the answers they need to make empowered decisions.
Why Attend FutureView?
FutureView was created with government agencies and employees in mind. Assessment officials, E9-1-1 and public safety personnel, GIS administrators, city planners, and others who use Pictometry imagery in their workflows can all benefit from attending FutureView.
FutureView enables agencies to leverage their investment in Pictometry imagery and technology solutions. Attendees leave FutureView recharged with new ideas and approaches to make them more efficient and effective.
What Can You Expect at FutureView?
FutureView provides attendees with the opportunity to:
Participate in hands-on training sessions
Earn professional certification credits at advanced workshops
Listen to peer presentations on topics related to assessment, GIS, and emergency response
See demonstrations of cutting-edge products and solutions
Want a better idea of the FutureView experience? Get an inside look at the first and second full days of FutureView 2017 as well as the speaker sessions from actual Pictometry imagery users.
Where's It All Happening?
Everything attendees need for FutureView–from training sessions to meals–will be available at the JW Marriott Austin at 110 E. 2nd St.
Get the details about FutureView 2018. Scroll down to see the instructions on registering using your pre-paid conference pass.
Save the Date: August 27 – 30, 2018
We're counting down the days until FutureView 2018 arrives, and we hope you are, too! We'll keep you posted on registration information, guest speaking opportunities, and other fun surprises in the coming months.
The city of Austin, Texas, is an ideal spot for hosting FutureView. During the "off" time, there's plenty for attendees to do and see. Want to know more about Austin? Check out our Esri Story Map at the link or below to learn all about the site of our next FutureView conference.