May 8, 2017
How GIS Departments Can Change a Worldview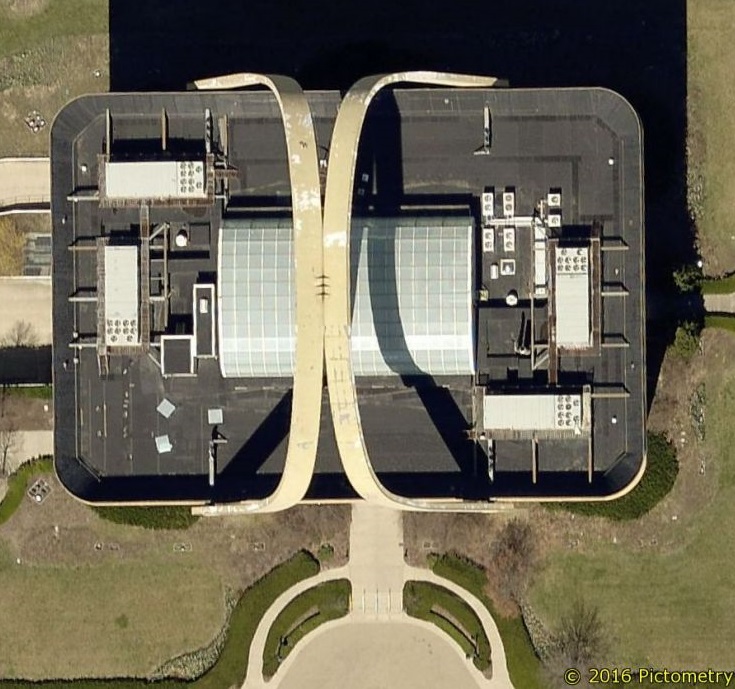 When it comes to aerial imagery, government GIS departments tend to take a top-down approach. In other words, orthogonal imagery fits the bill when they view their town, city, or county.
While orthogonal imagery is a vital resource for all types of departments, oblique imagery is also beneficial. Oblique aerial images, which are captured from a 40- to 45-degree angle, makes object recognition easier, especially when that object can also be viewed from all four cardinal directions.
Take this overhead shot of a building. It may look like an ordinary building. However, it's difficult to tell what those arches are over the top.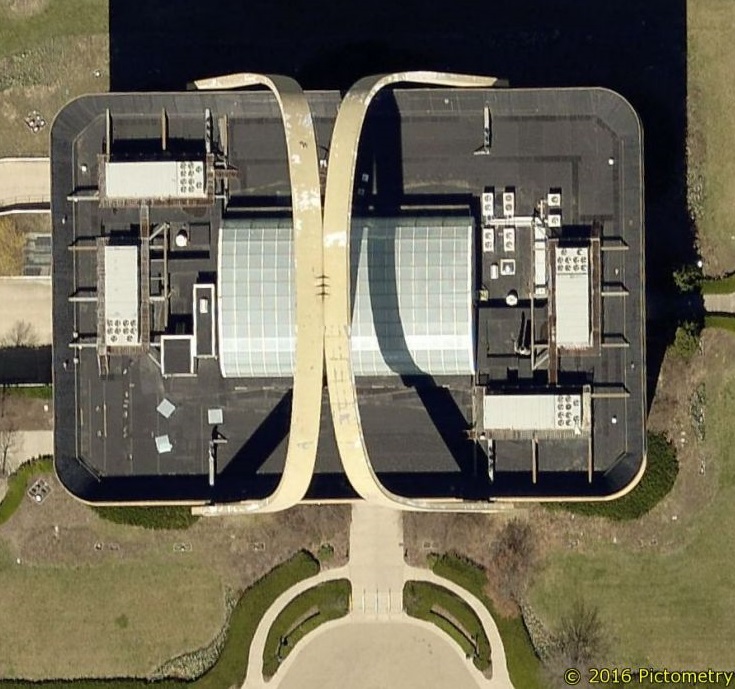 An oblique image reveals that it's the former Longaberger Company headquarters. (The building also doubles as the world's largest basket, for those who are interested in kitschy roadside attractions.)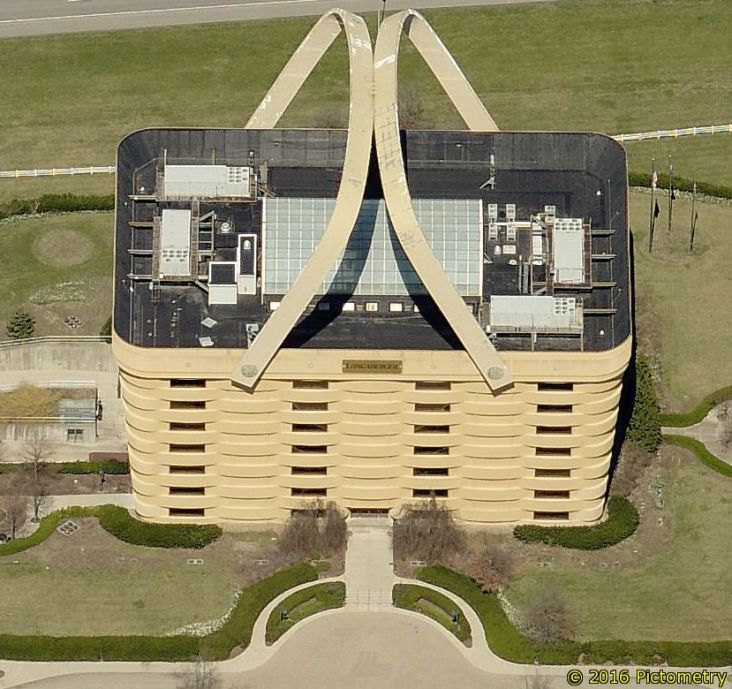 Oblique aerial imagery certainly gives a different view of the world!
Explore this typical suburban neighborhood to see how assessors, public safety communicators, and others in your jurisdiction might use oblique imagery in their daily workflow:
//cdn.thinglink.me/jse/embed.js
(See a larger version here.)
Which departments could find use with oblique imagery? Many can benefit from this kind of visual intelligence, but some of the most common are:
Assessment and Appraisal Departments
Assessors must determine value for each property in their jurisdiction. In order to keep these valuations fair and equitable, assessment and appraisal professionals need all the facts. Oblique imagery removes obstacles like locked gates and reduces the need to travel to every property. By comparing new and previous imagery side by side, property assessors can spot improvements to residential and commercial properties.
Public Safety Agencies
Emergency 9-1-1 communicators need to know where callers are and where to send first responders. When call takers and dispatchers can spot nearby landmarks, police, fire departments, and EMS personnel can reach those in need when seconds really count. Moreover, they can pinpoint mobile caller locations with a single keystroke through CAD integrations.
Planning and Zoning Offices
In order to permit the construction of a new development or a commercial space, departments in charge of planning and zoning need all the information they can get. Oblique aerial imagery from all four cardinal helps these professionals make informed decisions to the benefit of their community about an area.
Public Works Departments
When Public Works departments have to plan road work or construction projects, they need the right information to avoid costly errors. Having actionable imagery that allows for measurements and other data extraction reduces time spent surveying and makes planning easier.
GIS Departments
Yes, even GIS professionals can benefit from oblique imagery by having a clearer view of their community. Oblique imagery is also integral in creating 3D models, which can bring more realism to a jurisdiction's imagery. By giving other departments access to oblique aerial imagery, GIS departments also raise awareness for the technology and capabilities they offer to those agencies.
Isn't it time your GIS department helped others see the world differently? See more of what we can do for GIS professionals.