June 12, 2018
The Kansan: Harvey County Officials See Pictometry® Imagery in Action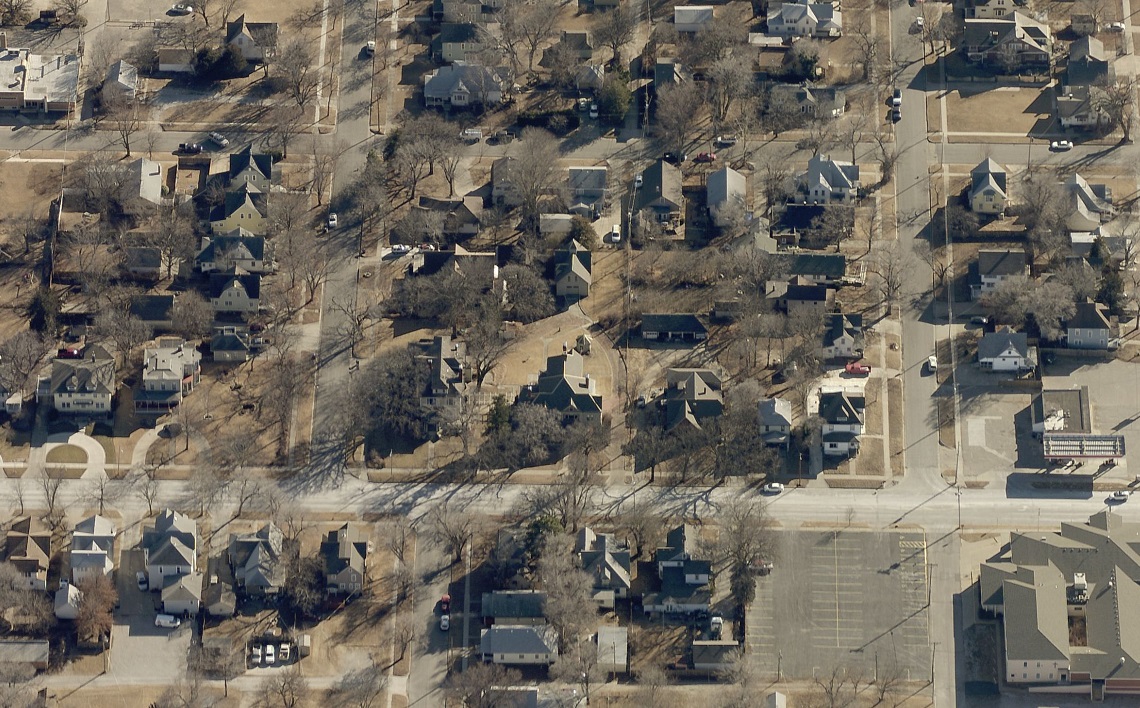 Officials in Harvey County, Kansas, received a demonstration of Pictometry® imagery from EagleView on Monday, June 11. Harvey County GIS supervisor Allen Shafer showed the Harvey County Commission the high-resolution aerial imagery and tools that departments across the county can access.
Currently 15 county staff members and 9-1-1 dispatch have access to these solutions. In an updated agreement, the county will give a total of 250 named users access to the imagery. Reported in The Kansan:
Shafer showed the implementation of the new aerial imagery in action and the tools provided through the EagleView software, which includes not only higher resolution images, but angled images, side-by-side comparisons and the ability to measure building dimensions (i.e. height, slope, etc.). It is those angled images in particular that may be most beneficial to the county — allowing appraisers to see debris that may be on the property or the emergency response team to identify points of access to a building.

"We wouldn't have been able to do that in the past," Shafer said.

All of this can also be accessed in a normal web browser, with no special software or setup needed, Shafer noted (while stating that the county has physical copies of this information as well). On top of that, Harvey County staff that use the GIS system can overlay their data sets on top of the new aerial photography — like Planning and Zoning overlaying the aerial imaging with flood plain maps or the appraiser's office being able to implement land uses with the new imagery.
Read the rest of the article on TheKansan.com.
Members of EagleView's training team will train county employees during the third week of June. Interested in exploring training on EagleView solutions for your jurisdiction? Read more about our new virtual training and don't forget to register for FutureView 2018.
Wondering who can use Pictometry imagery? The real question is who can't use it! See our flipbook to find out how agencies across North America use Pictometry imagery in their everyday workflows.