August 16, 2017
Havasu News: Why the Assessor's Office May Be Knocking on Your Door
Mohave County, Arizona, Assessor Jeanne Kentch reminded county residents that the assessor's office would be canvasing the area this autumn.
If you see a group of folks measuring buildings and/or property, don't be frightened, it's just our very talented appraiser team. Our vehicles are marked "Assessor" on the door so you know it is indeed us. Our focus this year will be the mining areas of the county as well as the agriculture areas, mainly in the Red Lake region. We are hoping our extended focus will garner a better understanding of values in the ghost towns as well as our newly developed farms.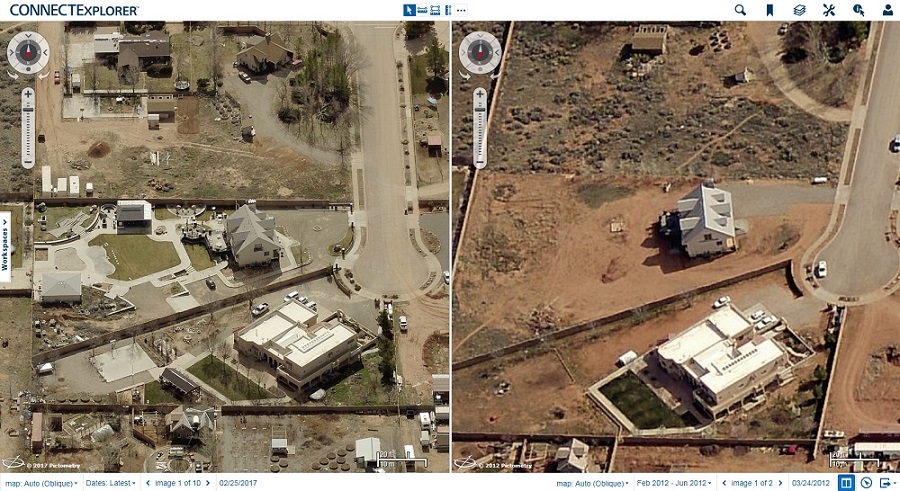 Kentch also revealed a resource the assessor's office will use this season: Pictometry® imagery from EagleView.
Our Computer Assisted Mass Appraisal department is very excited to have up and running "Pictometry" [imagery]. We had our fly overs of the incorporated areas this last winter. The 3-D type pictures that have arrived are fabulous. Pictometry [imagery] provides high-resolution aerial imagery and it allows us to assess many areas of the county without leaving the office, saving valuable resources from vehicle use to staff hours.
Assessment, appraisal, and property valuation departments all over North America rely on Pictometry imagery to spot change. Read more about the county's appraisal needs and how Pictometry imagery from EagleView helps Kentch's office work more efficiently on HavasuNews.com.